Fall is here and before everyone freaks out about how close we are to winter – let's just take a moment to enjoy everything the harvest season has to offer. Like, for example, pumpkin spice lattes, apple pies and maple everything. Check out our 5 favorite fall foods (with recipes to match!) and then leave us a comment with your favorite seasonal snacks.
1. Apple
Obviously apples had to make this list – an iconic harvest season staple. There are so many delicious ways to cook with apples, but we love how simple this Apple Walnut Overnight Oats recipe is. The apple pie spice is the perfect addition, giving this make-ahead meal a "dessert for breakfast" kind of reputation. Yum!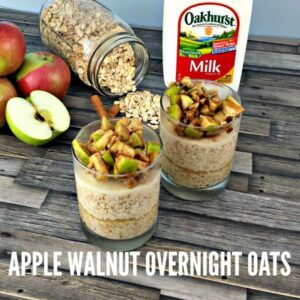 2. Pumpkin
Pumpkin spice lattes are a New England fan favorite – but you don't have go through the drive thru to get one. This make-at-home recipe is perfect for all the pumpkin lovers that prefer to stay in their PJs all day.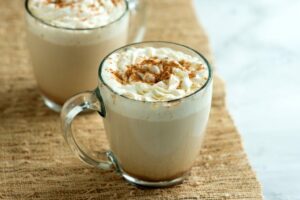 3. Maple Syrup
Fall = football season, and football season calls for chicken wings. These Maple Glazed Chicken Wings are sweet, spicy, salty and smoky – seriously everything. Don't forget to use REAL New England maple syrup!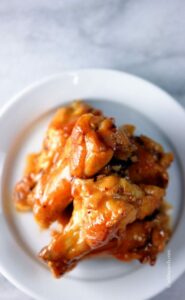 4. Squash
Healthy, hearty and full of flavor – Butternut Squash is a fall superfood. This Roasted Butternut Squash Soup is perfect for cool, cozy evenings in. Serve with bacon and croutons for the ultimate comfort food feast.

5. Cranberries
They're often used as decoration (think: centerpieces, garlands), but cranberries are a yummy Fall ingredient as well. These Almond Cranberry Muffins are an excellent breakfast-on-the-go, and take less than 30 minute to make (including baking time!).

What are your favorite fall foods?