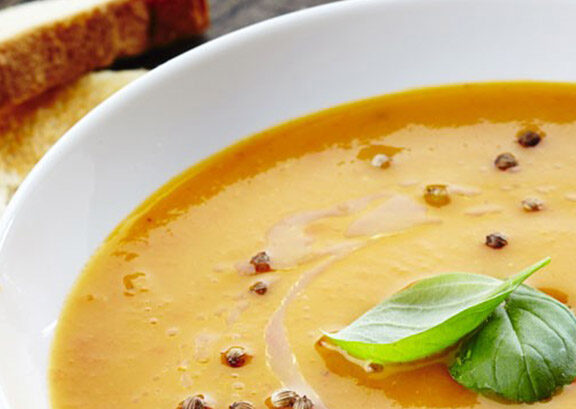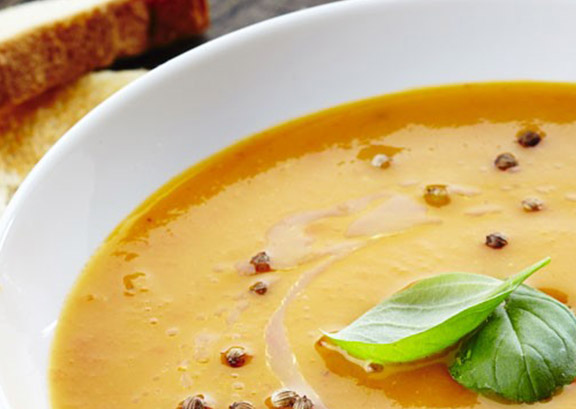 PREP: 20 min
COOK: 15 min
SERVES: 6
Roasted Butternut Squash Soup
SHARE THIS:
This is a soup made for evenings, no matter the season. Let the family pitch in to make this soup come to life—the laughs will last well beyond supper time.
Ingredients
2 large butternut squash, peeled and roughly chopped
3 shallots, thinly sliced
1 quart Oakhurst Heavy Cream
1 teaspoon nutmeg
Salt and Pepper to taste
1 bunch chives, thinly sliced
2 cups of your favorite croutons
1 cup cooked and finely chopped bacon
Preparation
In a large pot on medium heat, add oil and butternut squash. Cook for 5 minutes, stirring constantly. Add shallots and continue to stir until they are cooked through and translucent.
Add the heavy cream and allow to reduce by half.
Transfer contents of the pot to a blender or food processor season with salt, pepper and nutmeg and puree until smooth and creamy.
Serve and finish with chopped chives, croutons and finely chopped bacon.
Author: Adam Gale
You might also enjoy...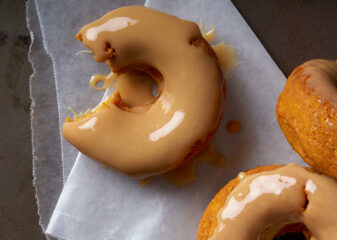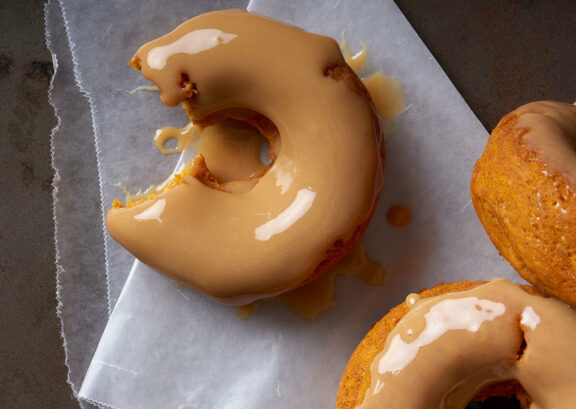 Pumpkin Donuts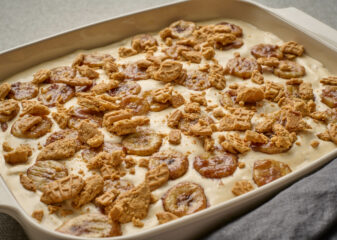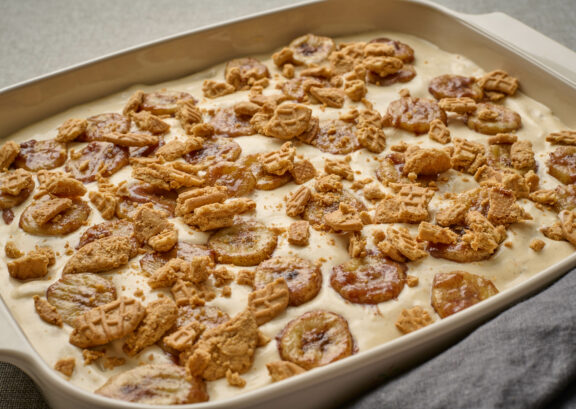 Peanut Butter and Roasted Banana Pudding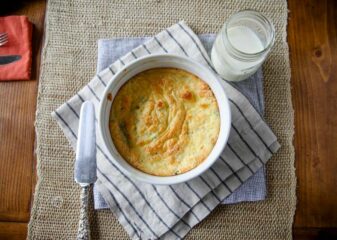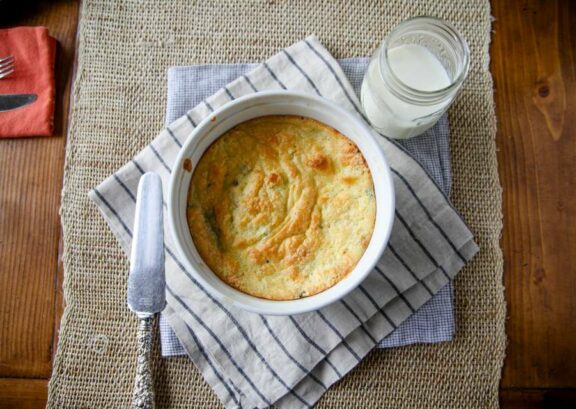 Spiced Up Soufflé
You might also enjoy...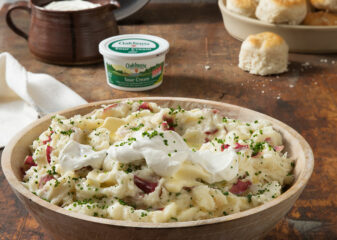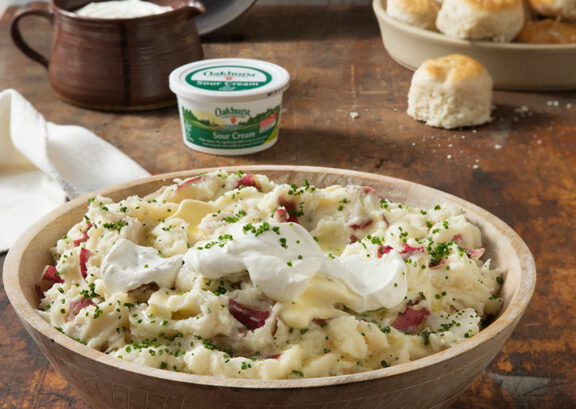 Holiday Herbed Mashed Potatoes