It's the Maine Way
At Oakhurst, it's about more than milk. It's about creating a happy, healthy tomorrow for our children and future generations. And that depends on what we do today. That's why it's the responsibility of us all to keep our footprints on this planet as small as possible. Being kind to the planet? It's the Maine way.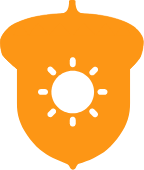 Solar Power
72
Thermal hot water panels
---
7,500 GALLONS
Of heating oil saved

Bio-Diesel
80%

Petroleum

20%

Biofuel

Small Footprints
Big impact
We're the 1st New England dairy to:
Retrofit our delivery trucks & trailers to use a non-CFC refrigerant
Install solar panels at our headquarters to save energy & reduce heating costs
Use side-panel skirts on our trucks to improve fuel efficiency
Add hybrid delivery trucks to improve air quality standards
Convert our entire delivery fleet to biodiesel, a cleaner fuel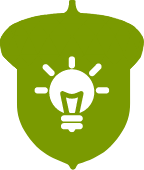 Honoring our responsibility
By thinking smart, investing in better technology, and seeking new ways to add efficiency and reduce our environmental impact, Oakhurst is taking steps every day to minimize our impact on the environment, to honor our responsibility to the next generation, and to leave the world a better place than we found it.