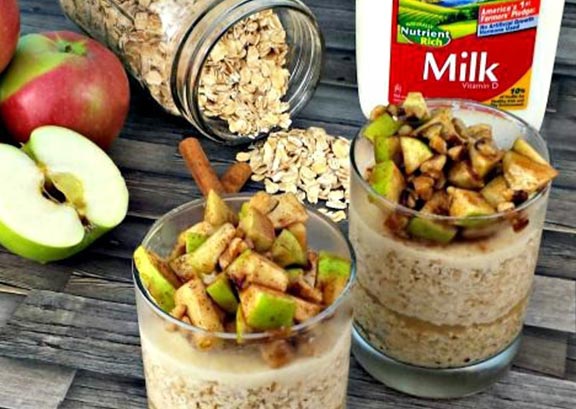 PREP: 10 min
COOK: 2-3 hr
SERVES: 1
Apple Walnut Overnight Oats
SHARE THIS:
Like apple pie, but for breakfast. And a recipe for smiles, all day long.
Ingredients
1 cup quick cooking oats, divided
1/2 cup applesauce, divided
1/2 cup Oakhurst Milk, divided
1/8 teaspoon apple pie spice, divided
Topping
1/4 cup chopped apples
1 tablespoon brown sugar
1 tablespoon chopped walnuts
pinch of cinnamon
Preparation
In a small bowl, glass or mason jar, combine 1/2 cup of oats with 1/4 cup of Oakhurst Milk and 1/4 cup applesauce.  Sprinkle with half of the apple pie spice.
Repeat the layers adding the remaining oats, milk and apple pie spice.  Refrigerate for 2-3 hours, or overnight.
Just before serving, combine the chopped apples with the brown sugar, chopped walnuts and cinnamon.  Toss to coat. Spoon over the overnight oats.
Author: Angela Paris, Blogger, www.jugglingactmama.com
You might also enjoy...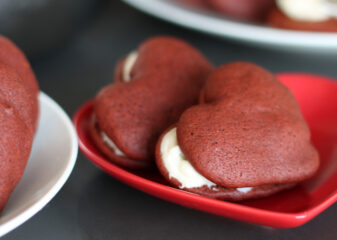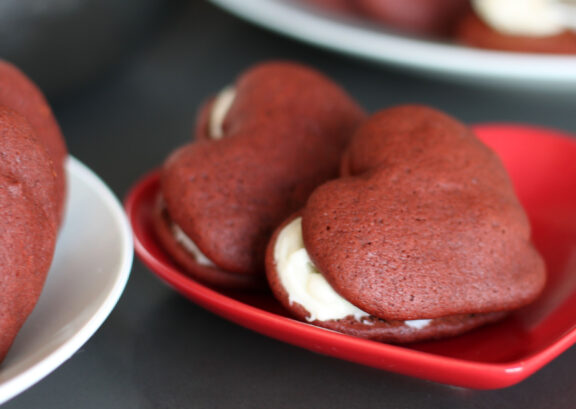 Valentine's Red Velvet Whoopie Pies
Raspberry, Vanilla and Blueberry Stacked Smoothie Recipe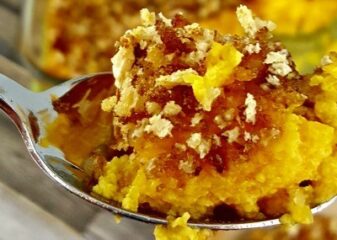 Creamy Butternut Squash Bake
You might also enjoy...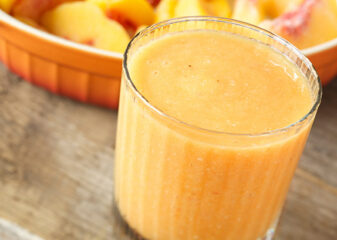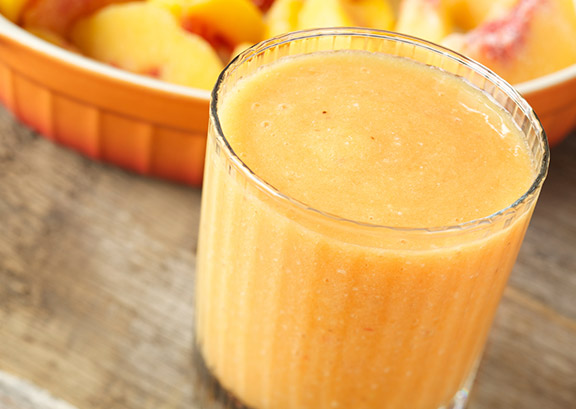 Peach Almond Smoothie