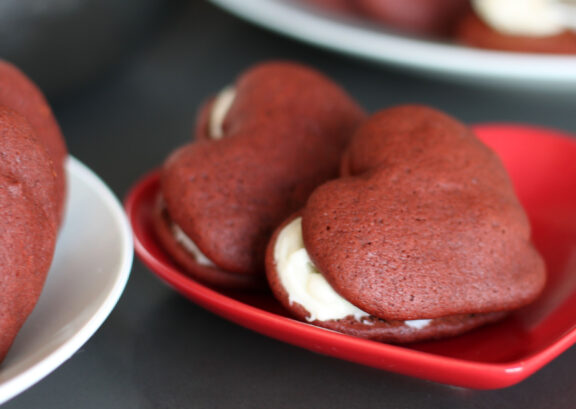 PREP:
COOK: 12 minutes
SERVES: 12
Valentine's Red Velvet Whoopie Pies
SHARE THIS:
Show your Valentines how much you love them with this special treat.  They're like love filled with yum.
Ingredients
For the Red Velvet Hearts:
1 (15.25 ounce) package Red Velvet Cake Mix
1/3 cup vegetable oil
2 eggs, beaten
½ cup Oakhurst milk or Oakhurst buttermilk
For the White Chocolate Mousse Filling:
8 ounces Oakhurst heavy cream
4 ounces white chocolate, broken into small pieces
½ packet unflavored gelatin (about 1 teaspoon)
½ teaspoon vanilla extract
Preparation
Preheat the oven to 350 degrees.
Line two baking sheets with parchment paper. Pour the cake mix into a medium bowl. Whisk the vegetable oil, eggs and Oakhurst milk together and stir into cake mix until moistened. Scoop the cake batter into a Ziploc bag or pastry bag with a small tip and pipe batter into heart shapes about 2 " x 1 ½ " on prepared baking sheets. You should have 24 hearts. Bake the hearts for 12 minutes, or until they spring back when you gently touch with your finger. Allow to cool while you prepare the filling.
Soften the gelatin in 2 tablespoons of cold water in a small dish. Heat ½ cup of the Oakhurst heavy cream in a small saucepan and add the white chocolate. Remove from heat and whisk gently until the chocolate has melted. Stir in the softened gelatin and stir until smooth. Allow the white chocolate mixture to cool. Whip the remaining cream to soft peaks with an electric mixer. Gradually whip in the cooled white chocolate mixture and beat until soft peaks form. Pipe the filling on 12 of the cake hearts and top with the remaining 12. Keep refrigerated until ready to serve.
Recipe Inspiration from Sally's Baking Addiction
You might also enjoy...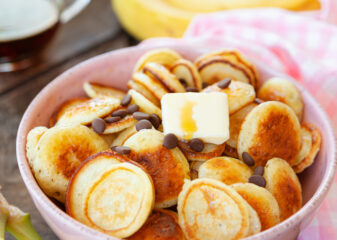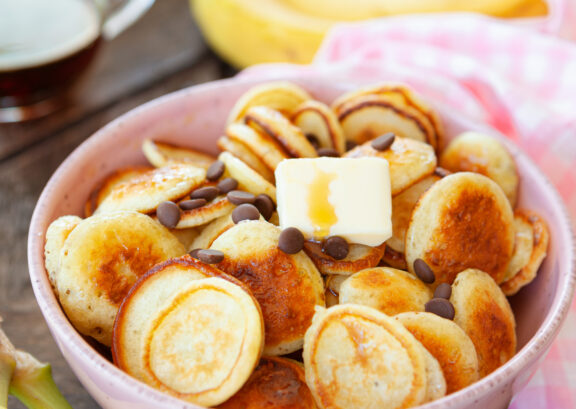 Mini Pancake Cereal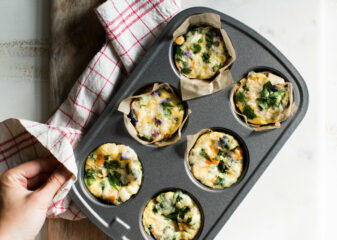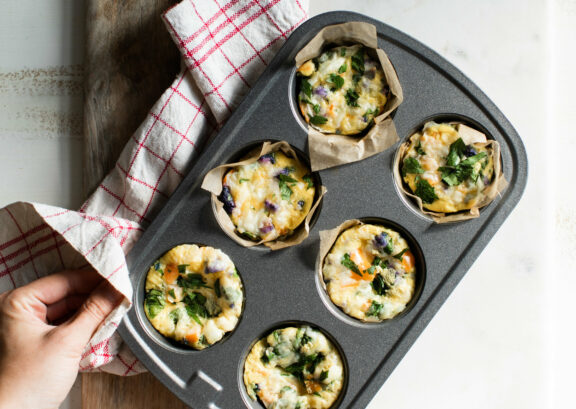 Back-to-School Breakfast: Veggie Omelets to Go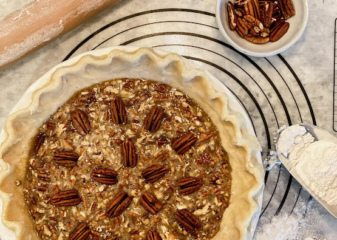 Grandma's Pecan Pie
You might also enjoy...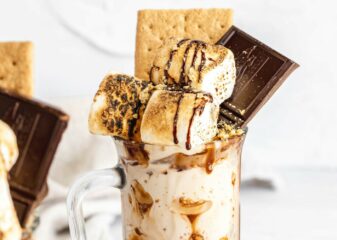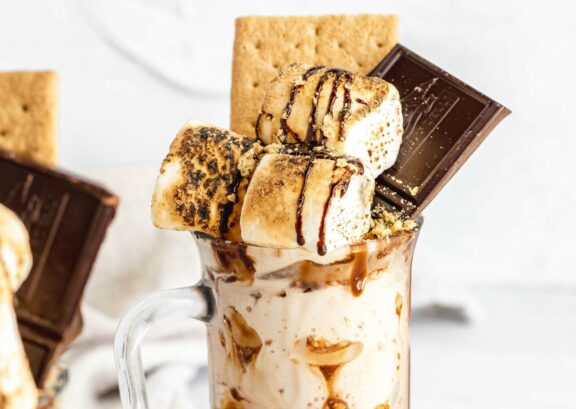 S'mores Milkshakes