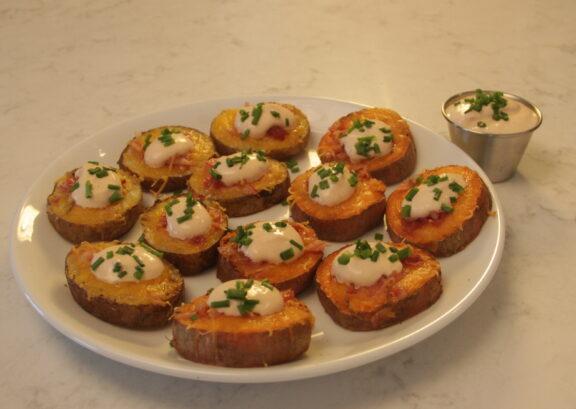 PREP: 15 min.
COOK: 25 min.
SERVES: 4
Loaded Baked Potato Sliders with Chipotle Cream
SHARE THIS:
Ingredients
for the loaded baked (sweet) potato sliders:
4 russet potatoes, uniform in size. Sweet potatoes may be uses as well.
2 TBSP olive oil
salt
pepper
6 slices of thick-cut bacon, fully cooked
1 cup shredded cheddar cheese
bunch of chives
for the Chipotle Cream:
1 cup OAKHURST sour cream
1 tsp lemon juice
2 TSBP chipotle en adobo, minced
salt
pepper
Preparation
Preheat the oven to 350.
Wash and cut potatoes into ½" coins.
Coat potatoes with olive oil, salt and pepper.
Place flat on baking sheet and place in oven.
Bake for 20 minutes or until potatoes are tender.
While the potatoes are baking, chop up bacon into small bits.
In a small bowl, mix together bits of bacon with cheddar cheese. Set aside.
Chop up chives, set aside.
In a small bowl combine sour cream, lemon juice, salt, pepper and chipotle en adobo. Add more or less of chipotle on your spicy preference. Set aside.
Remove potatoes from oven and set oven to broil.
Sprinkle the bacon and cheddar mix evenly on top of each of the potato coins.
Return potatoes to oven and broil just until cheese melts, less than 5 minutes.
Remove potato sliders from baking pan and place on serving dish.
With a small spoon, place a dollup of chipotle cream on top of each slider. Garnish with chives, as desired.
Serve with any leftover chipotle cream.
You might also enjoy...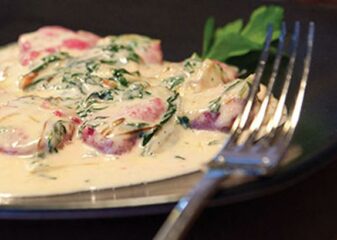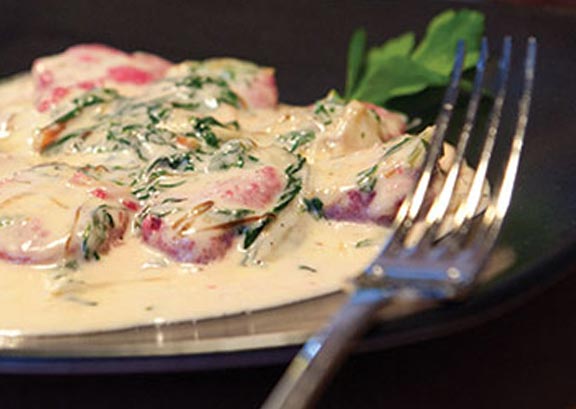 Beet and Potato Gnocchi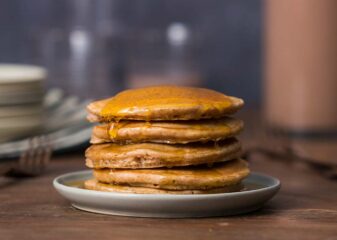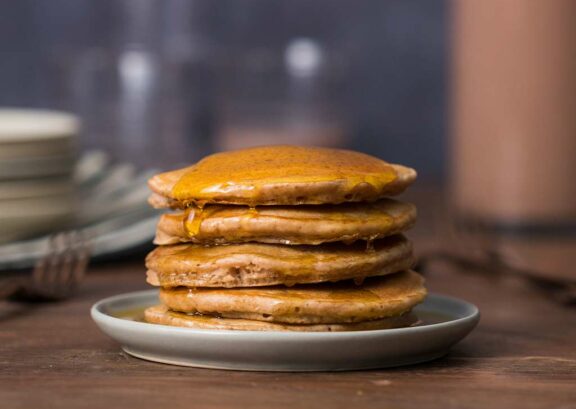 Chocolate Pumpkin Pancakes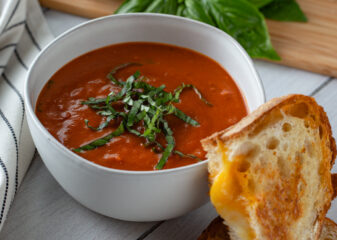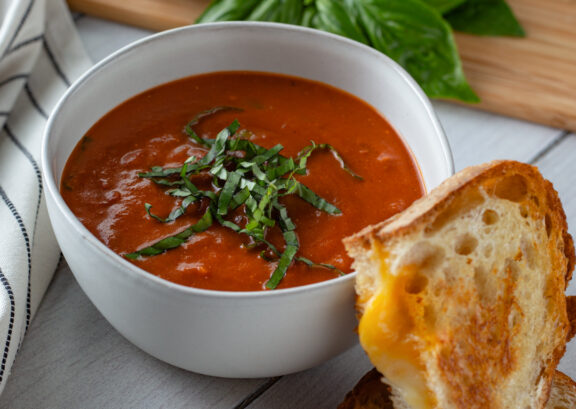 Homemade Cream of Tomato Soup
You might also enjoy...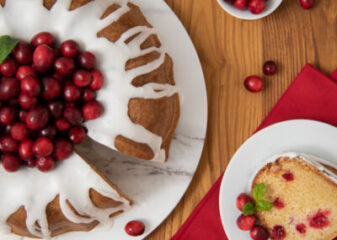 Cranberry White Chocolate Sour Cream Bundt Cake