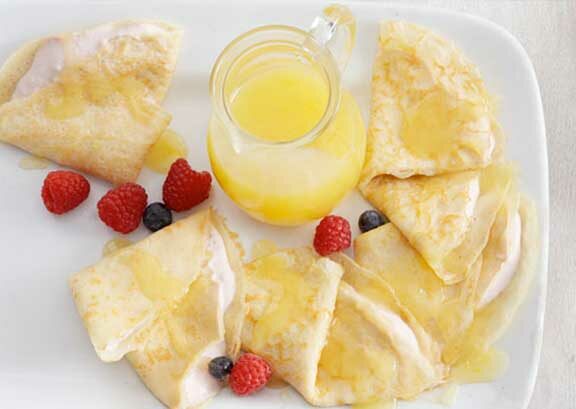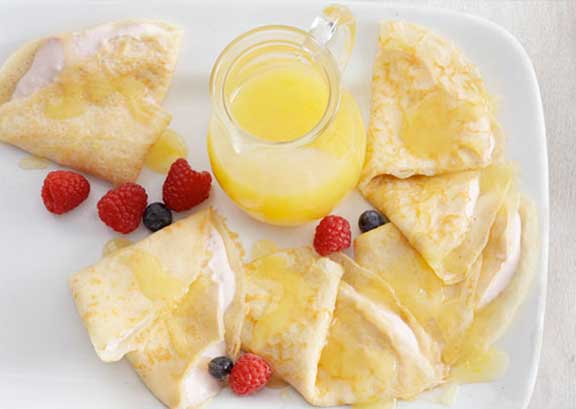 PREP: 30 min
COOK: 10 min
SERVES: 6
Lemon-Berry Crepes with Maple Syrup
SHARE THIS:
Silky and slightly sweet crepes, stuffed with the bright, zesty tang of lemon, cream cheese and yogurt. Sweeten the deal with a splash of maple syrup.
Ingredients
Berry Filling
1 tablespoon unsalted butter
1 cup sugar
1 tablespoon lemon zest (from 1 large lemon)
6 tablespoons fresh lemon juice (from 2 lemons)
1 large egg
1/4 cup Oakhurst Heavy Cream
8 ounces strawberry-flavored cream cheese, at room temperature
1 cup plain yogurt
12 browned butter crepes (see below)
4 cups assorted fresh berries, such as blueberries, raspberries and sliced strawberries
Brown Butter Crepes
2 tablespoons unsalted butter, plus more for the pan
2 large eggs
1 cup Oakhurst Milk
3/4 cup all-purpose flour
6 tablespoons cornstarch
1/4 teaspoon salt
1/2 teaspoon vanilla extract
Preparation
Melt the butter in a medium saucepan over medium-low heat. Remove from the heat and whisk in the sugar, lemon zest and lemon juice. Add the egg and whisk until smooth.
Return the saucepan to medium-low heat and cook, whisking constantly, until the sauce thickens and coats the back of a spoon, about 5 minutes. (Do not boil or the eggs will scramble.) Remove from the heat. Whisk in the cream and set aside to cool.
Beat the cream cheese and yogurt in a medium mixing bowl with an electric mixer on medium-high speed until combined.
To serve, spread about 2-1/2 tablespoons of the filling ion one half of each crepe. Fold the crepe in half over the filling, then fold almost in half again. Place two filled crepes on each serving plate.
Top each serving with a generous tablespoon of lemon sauce and some fresh berries. Serve immediately.
Brown-Butter Crepes
Melt 2 tablespoons butter in a small saucepan over medium heat until light brown. Immediately remove from heat. Skim off solids; set aside.
Combine the eggs, milk and 1/4 cup water in a blender, and blend on medium speed until smooth.
Add the flour, cornstarch and salt. Add the browned butter and vanilla extract. Blend until smooth.
Refrigerate the batter for 30 minutes.
Melt a pat of butter in a 6-inch nonstick skillet over medium heat.
Pour a scant 1/4 cup batter into the skillet, tilting the skillet so the batter covers the bottom in a thin layer. cook until the crepe is lightly browned, about another 15 seconds.
Transfer to a plate. Continue cooking crepes, stacking until there are at least 12 adding more butter to the pan as necessary. Cool to room temperature.
Cover the crepes with plastic wrap until ready to use. (Crepes should be refrigerated if stored overnight.)
Author: The Dairy Good Cookbook © 2015 Andrews McMeel Publishing
You might also enjoy...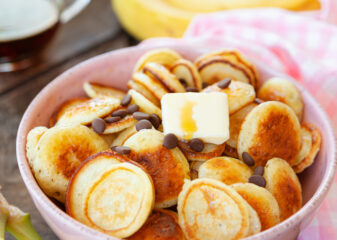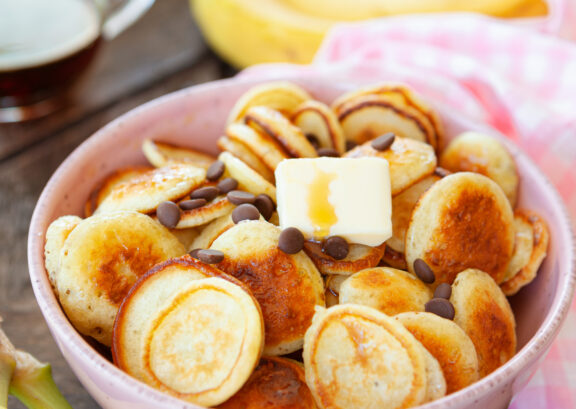 Mini Pancake Cereal
Raspberry, Vanilla and Blueberry Stacked Smoothie Recipe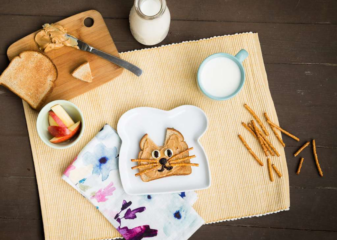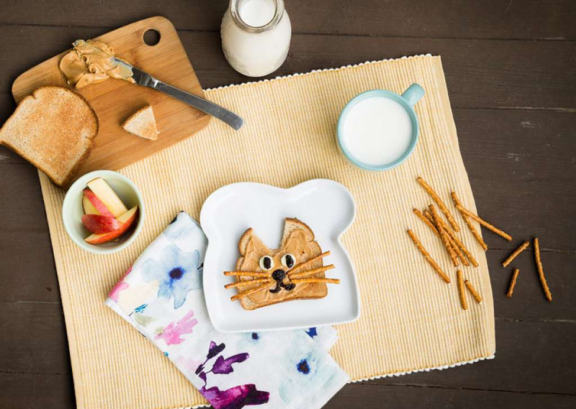 Peanut Butter Cat Toast
You might also enjoy...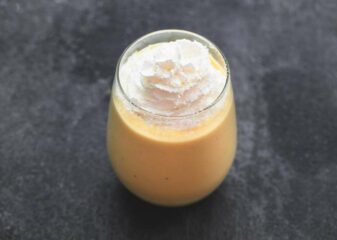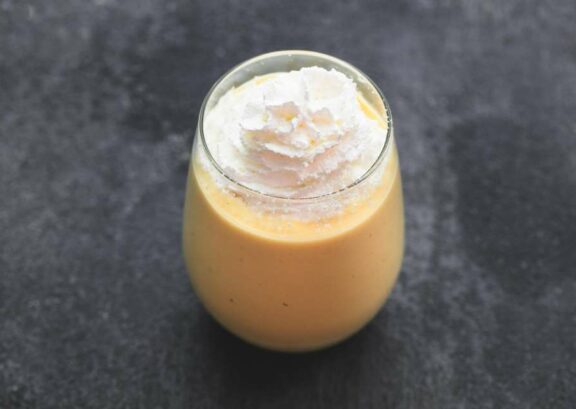 Pumpkin Nog (Eggless)