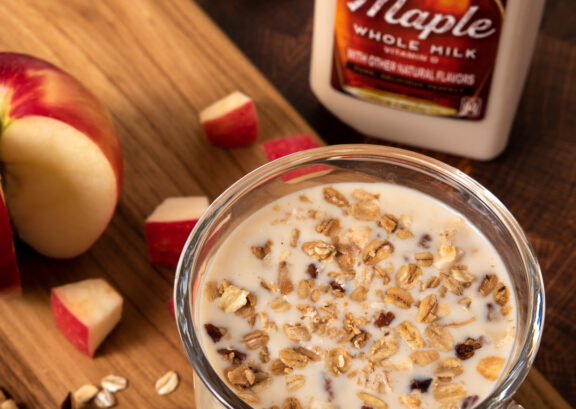 PREP: 2 min
COOK: 4 min
SERVES: 2
Warm Maple Oat Smoothie
SHARE THIS:
Need a healthy yet yummy snack alternative?  Try this warm Maple Oat Smoothie with our sweet and tasty Oakhurst Maple Milk.
Ingredients
2c. Oakhurst Maple Milk
5T. rolled oats (raw)
4T. walnuts
1 apple, chopped
Preparation
Put all ingredients in blender, put lid on, and blend on high speed, 4 minutes.  The smoothie will be warm, and deliciously creamy.
Fill 2 glass mugs, top with a sprinkle of oats, or granola.
Substitutes: Use a banana or pear instead of an apple.  Use pecans or almonds in place of walnuts.
You might also enjoy...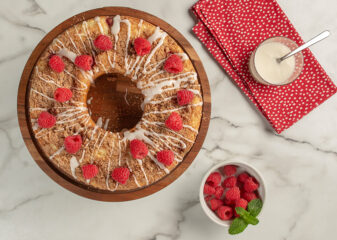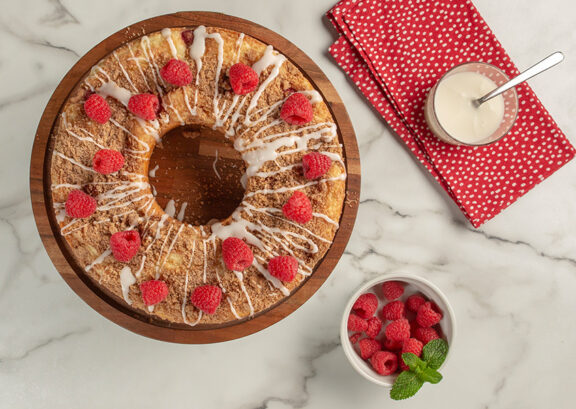 Oakhurst Sour Cream Streusel Coffee Cake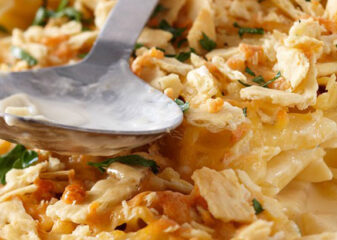 Smoky Mac and Cheese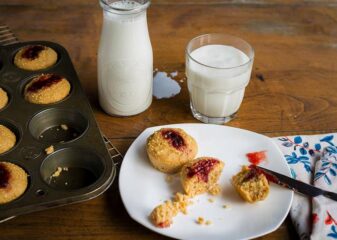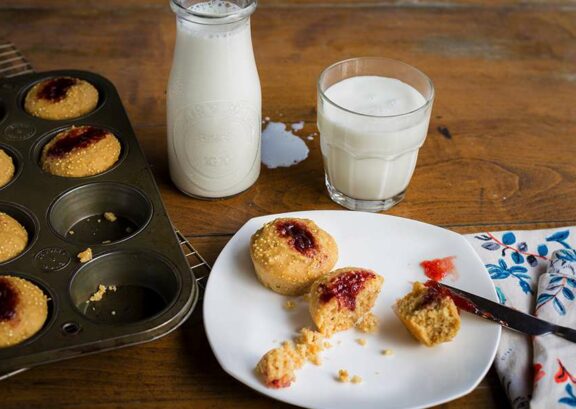 PB & J Protein Power Muffins
You might also enjoy...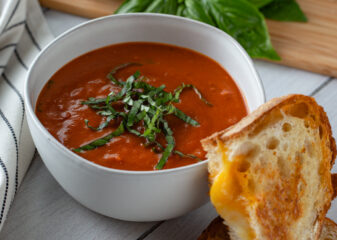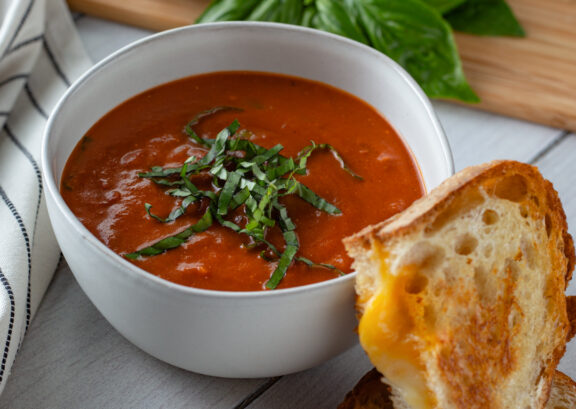 Homemade Cream of Tomato Soup