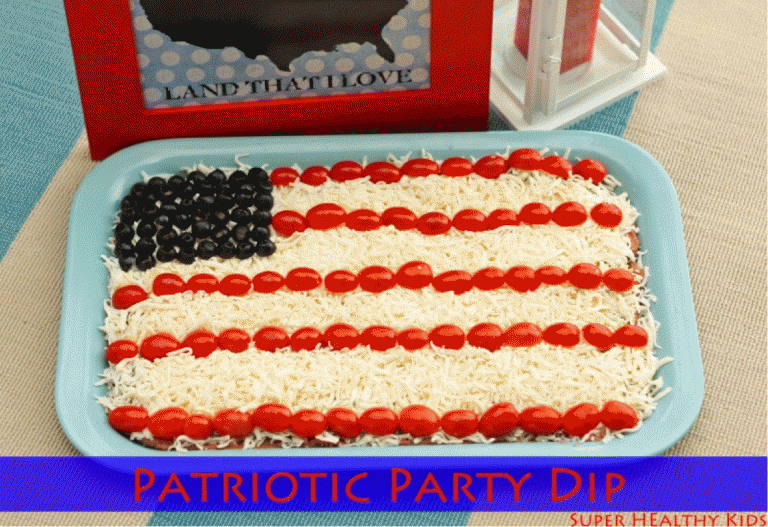 As 4th of July approaches, summer heats up and with kiddos underfoot parents' lives can grow increasingly chaotic. But whether you're planning a family picnic, a big Independence Day party, or just a small celebration at home, these crowd-pleasing recipes are sure to get everyone in the patriotic spirit, while sneaking in some delicious nutrition.
Festive 4th of July Lemonade
Beat the heat and help the kids cool down and stay hydrated with this delicious 4th of July themed drink. This recipe features simple blue lemonade, but you can switch things up by using Oakhurst Cranberry Juice or Raspberry Lemonade for a red drink, Oakhurst Lemonade for white, and our Wild Blueberry Iced Tea for blue. All different taste buds will be satisfied and the kids will be clamoring for more!


Patriotic Party Dip
Pack in the veggies and sneak in a little extra nutrition with this gorgeous Patriotic Party Dip. Whether you're hosting or attending, this is a great choice for celebratory cook-outs. Incredibly delicious and easy-to-make, this snack is sure to impress indulgers and health-nuts alike.

Sour Cream Brownies
For a sweet treat, try our very own Sour Cream Brownie recipe. Using sour cream gives the brownies a richer, moister taste–perfect for your little picky eaters.  To match the patriotic color scheme and add a serving of nutritious fruit, top the brownies with Oakhurst whipped cream, strawberries and blueberries. For a fun cooking activity with your kiddos, try making your own homemade whipped cream using Oakhurst heavy cream or medium whipping cream and this simple recipe.