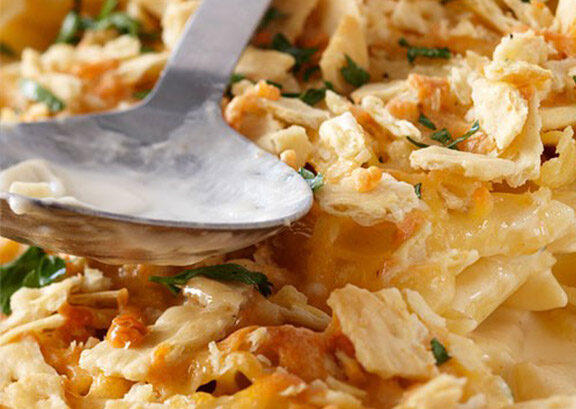 PREP: 20 min
COOK: 45 min
SERVES: 6
Smoky Mac and Cheese
SHARE THIS:
We all love mac and cheese. Sometimes it's good to change it up a bit—like try smoked gouda as your cheese. We think you and your loved ones are gonna like this one a lot.
Ingredients
Softened butter, for the baking dish
5 tablespoons Oakhurst Butter, divided
1/4 cup all-purpose flour
2 cups Oakhurst Whole Milk
1 pound smoked Gouda cheese, shredded
1/2 teaspoon freshly ground black pepper
1/2 teaspoon kosher salt
3 to 4 dashes hot sauce
1-1/2 Cups Oakhurst Half & Half
1 pound mostaccioli, cooked according to the package directions
1 cup crushed crackers or seasoned bread crumbs
Preparation
Preheat the oven to 350°F. Butter a 3-quart casserole dish; set aside.
Melt 4 tablespoons of the butter in a medium saucepan over medium heat. Whisk in the flour and cook for 1 minute, whisking constantly. Pour in the milk all at once and whisk until smooth. Continue cooking, whisking frequently, until the mixture thickens, about 3 minutes.
Reserve 1 cup of the cheese for the topping. Whisk in the remaining cheese a handful at a time until melted. Stir in the pepper, salt and hot sauce and stir in the Half & Half.
Add the cooked pasta to the cheese sauce and stir until well combined. Pour into the prepared casserole dish.
Melt the remaining 1 tablespoon of butter. Combine the cracker crumbs, the melted butter and the reserved 1 cup shredded cheese in a medium bowl. Toss to combine. Sprinkle evenly over the top of the casserole.
Bake for 35 minutes or until the casserole is bubbling and the topping is golden brown. Let the casserole stand for 5 minutes before serving.
Author: The Dairy Good Cookbook © 2015 Andrews McMeel Publishing
You might also enjoy...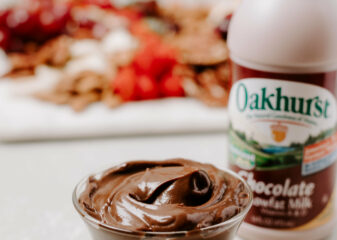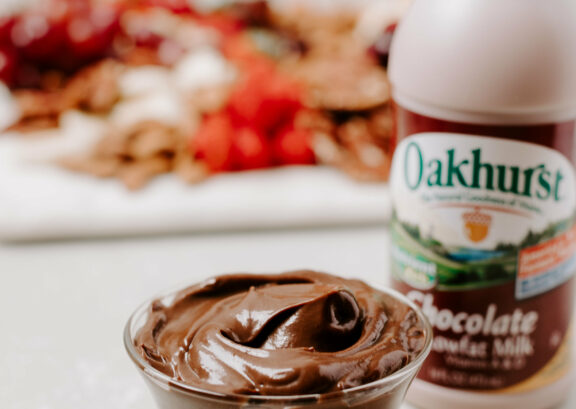 Oakhurst Chocolate Milk "Pudding" with Fruit & Nut Dippers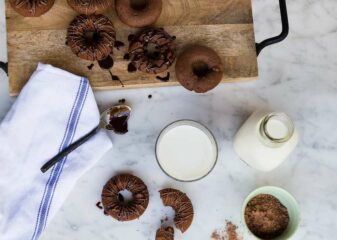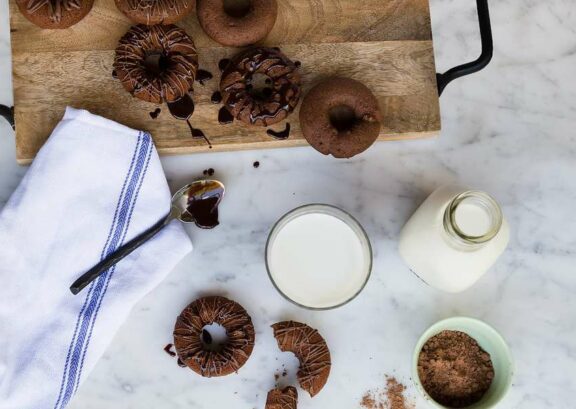 Chocolate-Chai Donuts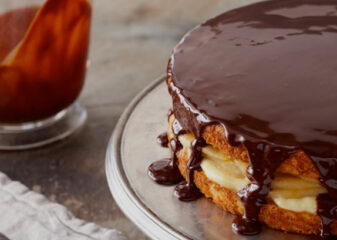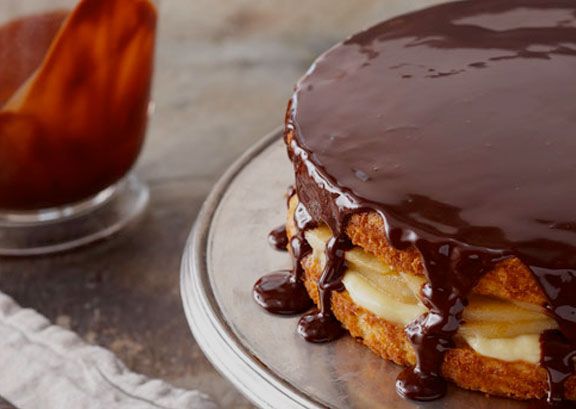 Pear Vanilla Cake with Chocolate Glaze
You might also enjoy...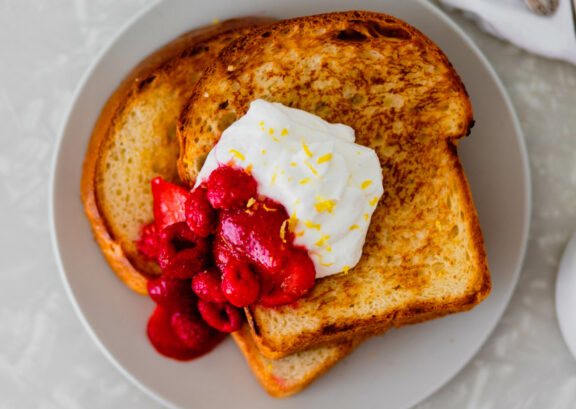 Toasted brioche with Lemon-Whipped Ricotta and Berries