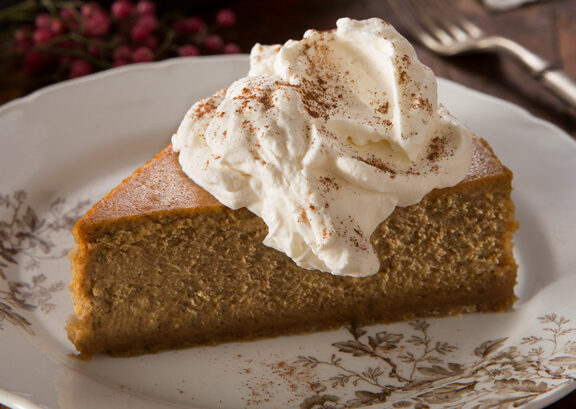 PREP: 15 min
COOK: 35 min
SERVES:
Pumpkin Spice Egg Nog Cheesecake
SHARE THIS:
Mmmmmm. Cheesecake. You can start the diet in January, but for the rest of 2019? It's making and eating delicious, hearty desserts that sit just light enough for seconds.
Ingredients
1-  8 ounce pkg Swedish-style gingersnap cookies
¼ cup cold butter, cut into chunks
3- (8 oz each) cream cheese, room temp
1 cup sugar
5 eggs, room temp
1 can (15 oz) pumpkin
1 cup Oakhurst Egg Nog
Pumpkin Spice Egg Nog Whipped Cream
Preparation
Heat oven to 325 degrees.
Wrap a 9" springform pan with foil.
In a food processor, pulse cookies and butter until ground — press mixture evenly over bottom and up sides of pan.
Bake 5 minutes, cool completely.
in a larger mixer bowl, beat cream cheese and sugar until thoroughly mixed. Do not overheat.
Add eggs one at a time until mixture is smooth. Mix in pumpkin.
Gradually add egg nog; mix just until combined. Mix in pumpkin.
Pour cream cheese mixture into crust and bake for 90 minutes until almost firm.
Turn off oven; leave cheesecake in oven for 30 minutes. Cool completely at room temperature.
You might also enjoy...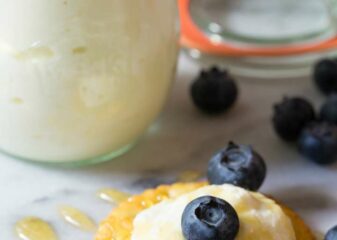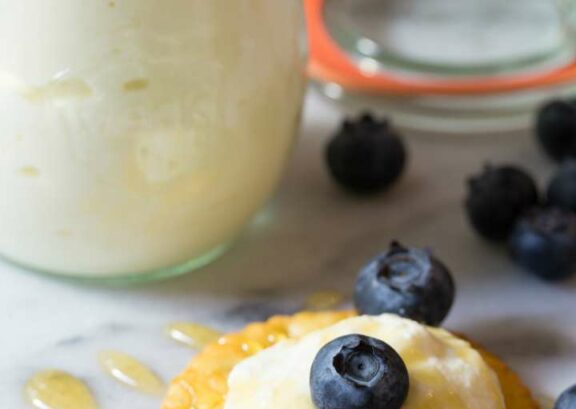 Fresh Ricotta Cheese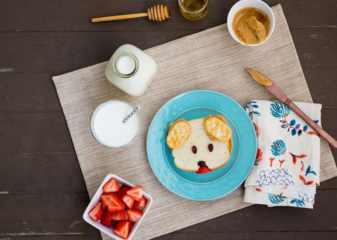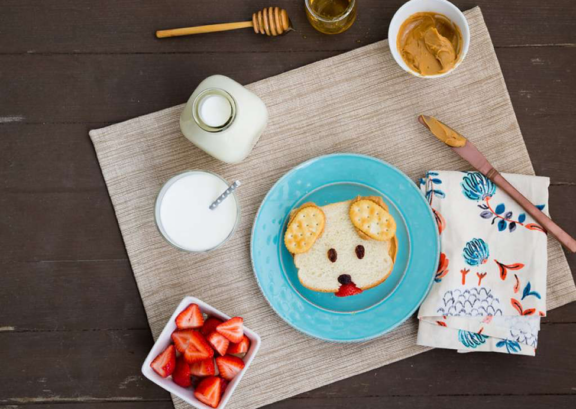 Puppy Peanut Butter Sandwich Recipe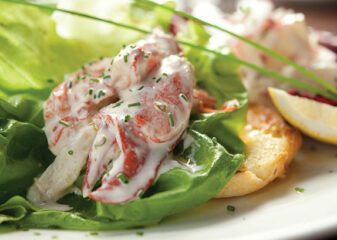 Lobster on Brioche with Potato Salad
You might also enjoy...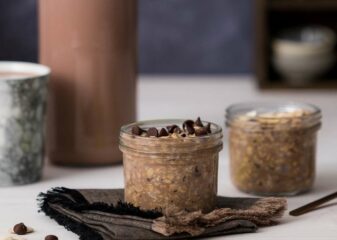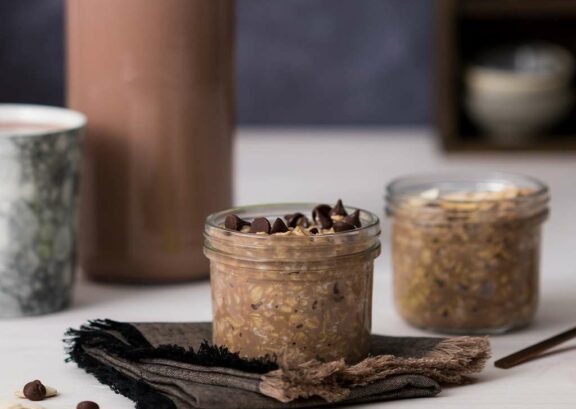 Chocolate Milk Overnight Oats