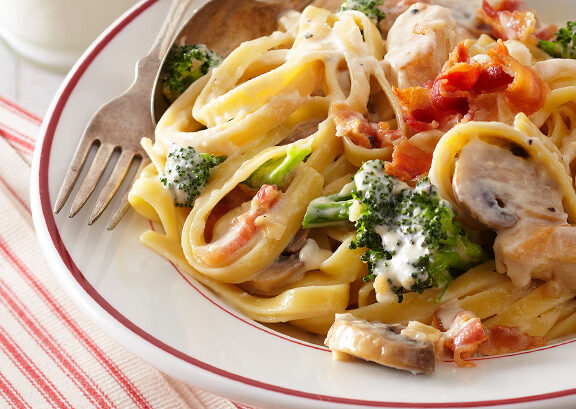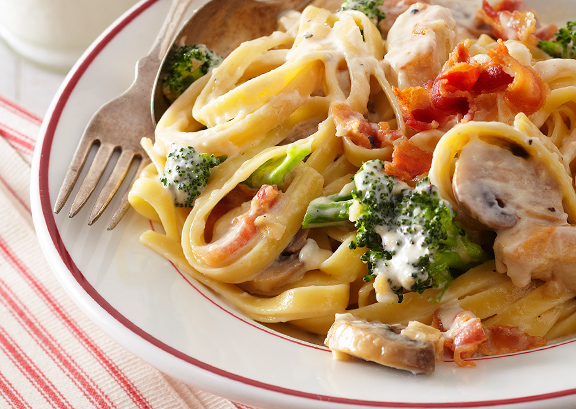 PREP: 25 min
COOK: 15 min
SERVES: 6
Parmesan Chicken Fettuccine
SHARE THIS:
There's nothing quite like a big Italian meal to bring out the smiles and the laughs. Your family will love every bite, and you'll love every moment of time you spend around the table sharing this delicious dish.
Ingredients
1 pound fettuccine
3 cups small fresh broccoli florets
¾ cup (1-½ sticks) butter, divided
¾ teaspoon salt, divided
½ teaspoon freshly ground black pepper, divided
12 ounces boneless, skinless chicken breasts, cut into bite-size pieces
1 small onion, chopped
2 garlic cloves, minced
4 ounces fresh mushrooms, sliced
3 cups Oakhurst Heavy Cream
1-½ cups grated Parmesan cheese, plus additional for serving
6 slices bacon, cooked and crumbled, divided
Cracked black pepper
Preparation
Cook the fettuccine according to the package directions, adding the broccoli in the last 3 minutes of cooking; drain and keep warm.
Meanwhile, melt 2 tablespoons of the butter in a large skillet over medium heat.
Season the chicken with 1/2 teaspoon of the salt and 1/4 teaspoon of the ground pepper. Cook in the hot butter until cooked through, 5 to 6 minutes.
With a slotted spoon, transfer the chicken from the skillet to a plate; set aside. Add 2 tablespoons of the butter to the skillet. Cook the onion, garlic and mushrooms in the hot butter just until the vegetables are softened, 4 to 5 minutes. Set aside.
Combine the remaining 1/2 cup (1 stick) butter and heavy cream in a medium saucepan over medium-low heat. Heat and stir until the butter is melted, about 2 minutes. Stir in the remaining 1/4 teaspoon salt and remaining 1/4 teaspoon ground pepper. Add the Parmesan cheese and stir until the cheese is melted.
Stir in the chicken, onion mixture and half the bacon.
Toss the drained pasta and broccoli with the chicken mixture. Divide among six serving plates. Top with additional grated Parmesan, the remaining bacon and cracked pepper.
Author: Chris Sukalski, Dairy Farmer, Reiland Farms, LeRoy, Minnesota
You might also enjoy...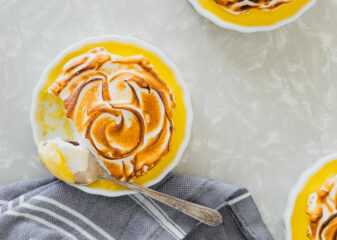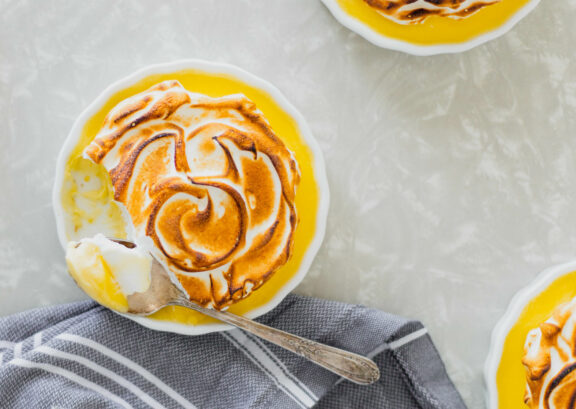 Lemon Meringue Crème Brulee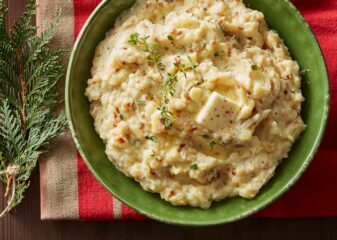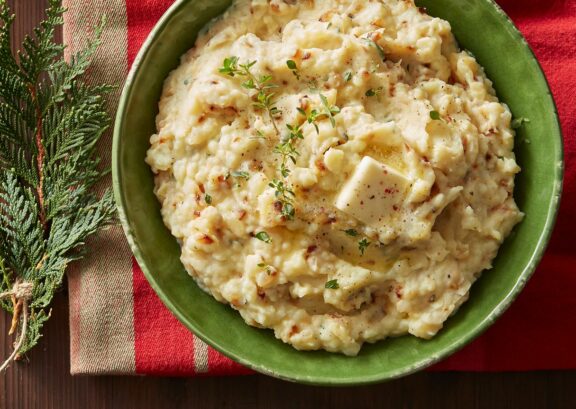 Caramelized Onion & Herb Mashed Potatoes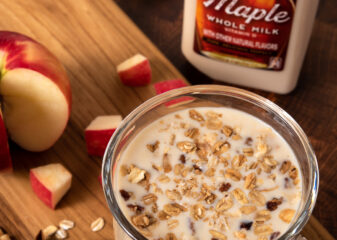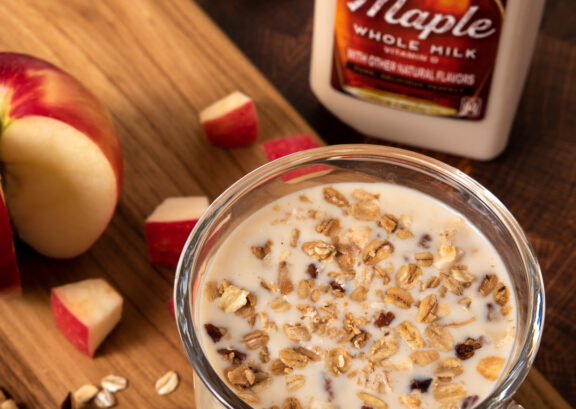 Warm Maple Oat Smoothie
You might also enjoy...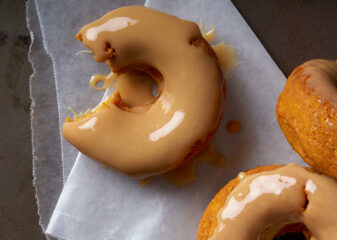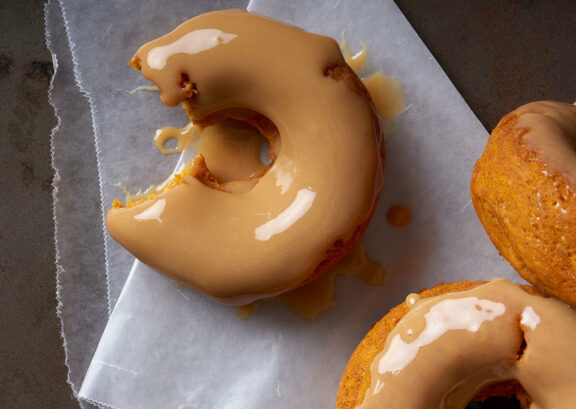 Pumpkin Donuts