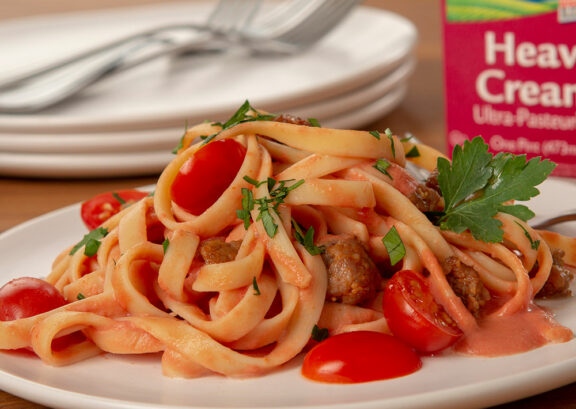 PREP: 15
COOK: 30
SERVES: 4-6
Quick Fettuccine with Creamy Tomato Sauce and Sausage
SHARE THIS:
Ingredients
1 pound fettuccine, cooked and drained according to package directions
1 Tablespoon olive oil
1 pound bulk mild Italian Sausage
¼ cup yellow onion, minced
3 cloves garlic, minced
2 cups marinara sauce
1 cup Oakhurst heavy cream
¼ cup chopped fresh herbs
1 pint grape tomatoes, halved
Preparation
Heat the olive oil in a large sauté pan and add the Italian sausage, onions and garlic, breaking up the sausage into smaller chunks as it cooks.
When the sausage is cooked through, drain off most of the excess fat, and stir in the marinara sauce and heat until just simmering.
Stir in the cream and simmer for 5 minutes.
Stir in the cooked pasta and toss well to coat the noodles and warm through.
Stir in the tomatoes and serve sprinkled with chopped fresh herbs.
You might also enjoy...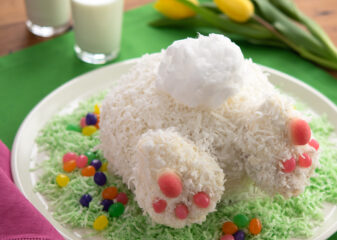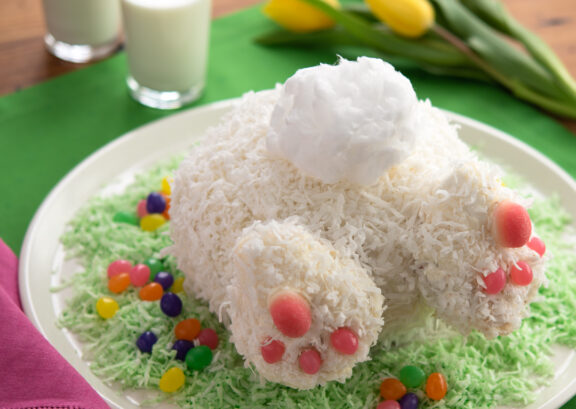 Chocolate Coconut Bunny Butt Cake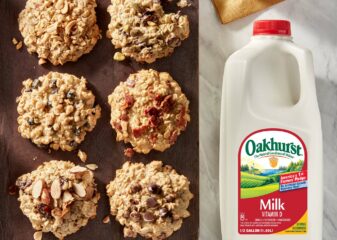 Breakfast Cookies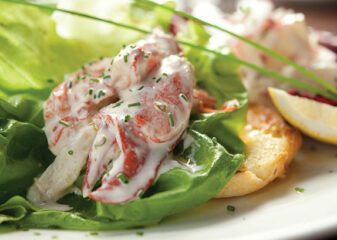 Lobster on Brioche with Potato Salad
You might also enjoy...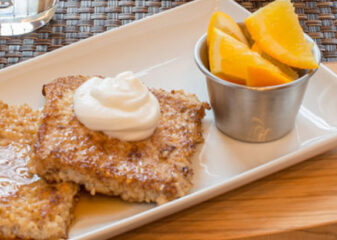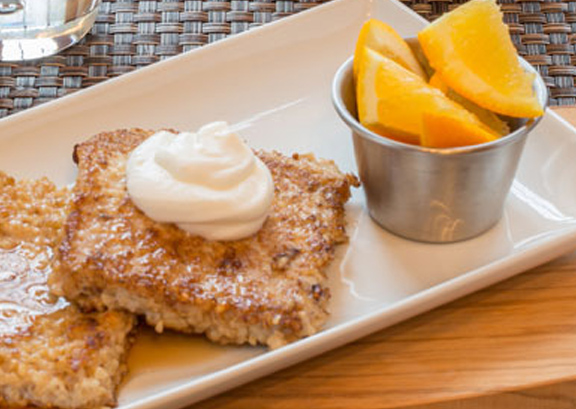 Steel-Cut Oat Pancakes