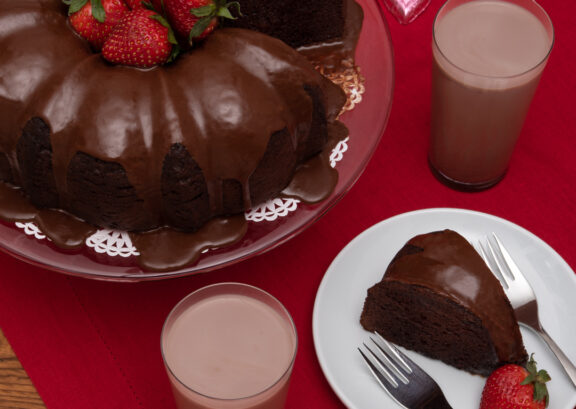 PREP: 15 min
COOK: 50 min
SERVES: 8
Chocolate Bundt Cake
SHARE THIS:
Calling all chocolate lovers!  This delicious, easy to bake chocolate bundt cake will have you dreaming in chocolatey goodness.
Ingredients
Bundt Cake
1 ¾ cups all-purpose flour
¼ cup cocoa powder
2 teaspoons baking powder
1 teaspoon salt
½ stick Oakhurst Butter, melted
2 teaspoons vanilla extract
4 large eggs
2 cups granulated sugar
1 cup Oakhurst chocolate milk
1 cup semi-sweet chocolate chips
Chocolate Glaze
2 tablespoons melted butter
3 tablespoons cocoa powder
1 ½ cups powder sugar
2-3 tablespoons warm water
1 teaspoon vanilla extract
Preparation
Chocolate Bundt Cake
Preheat the oven to 325 degrees F. grease and flour a 12 cup Bundt cake pan.
In a small bowl, whisk together flour, cocoa powder, baking powder, and salt until smooth.
With an electric mixer and a whisk attachment, combine eggs and sugar on a medium-high speed for 3 minutes, until the mixture triples in size.  Add the melted butter and vanilla extract, whisking until well combined.
Add the dry ingredients and start mixing.  Slowly add the chocolate milk. Whisking until smooth.  Fold in the chocolate chips.  Pour the batter into the prepared pan and bake on the middle rack for 50 to 60 minutes.  Cake is done when a toothpick inserted in the center comes out clean.
Cool in the pan for 10 minutes before inverting onto a cooling rack.
Chocolate Glaze
In a small saucepan, melt the butter on low heat.  Add all other ingredients and mix until shiny and smooth.  If you desire a thinner glaze, add more water.
After the bundt cake has cooled, drizzle over the top of the cake.
You might also enjoy...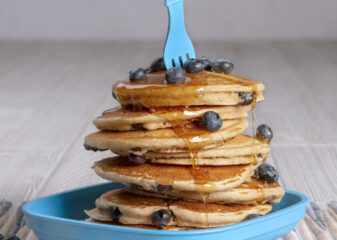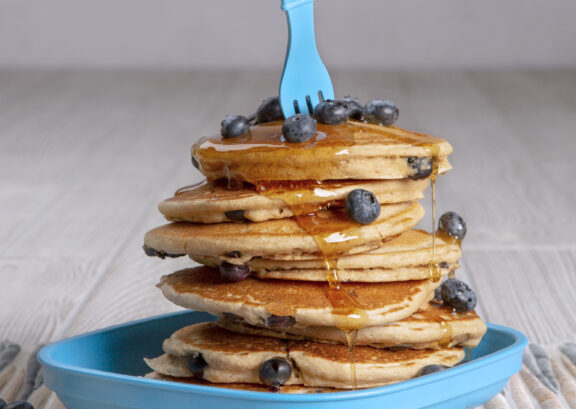 Buttermilk Pancakes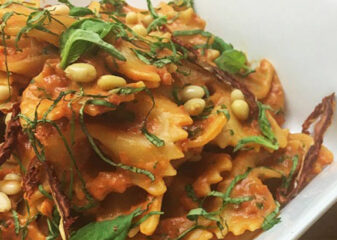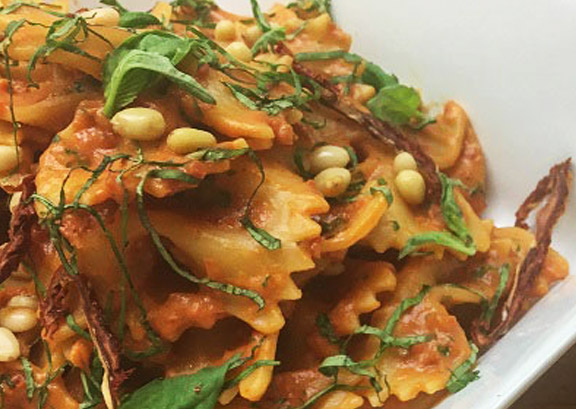 Farfalle with Sundried Tomato Cream Sauce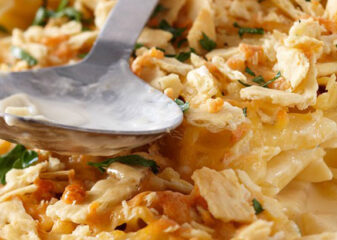 Smoky Mac and Cheese
You might also enjoy...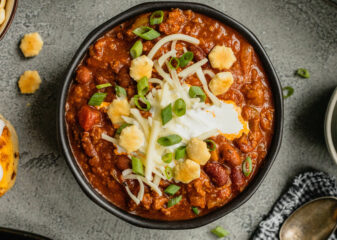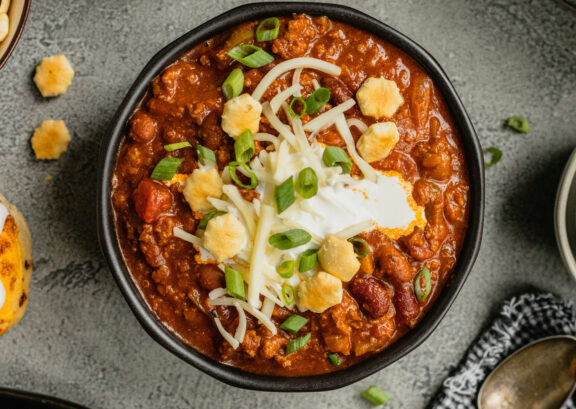 Classic Beef Chili