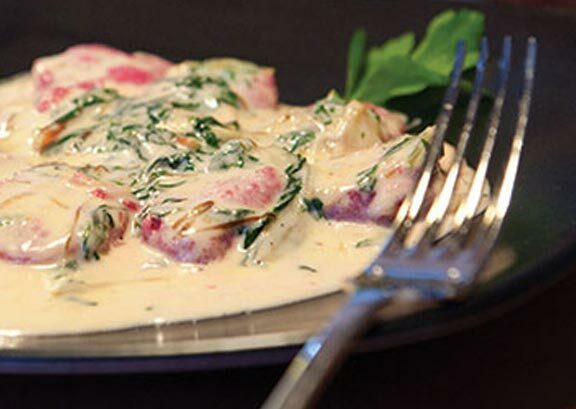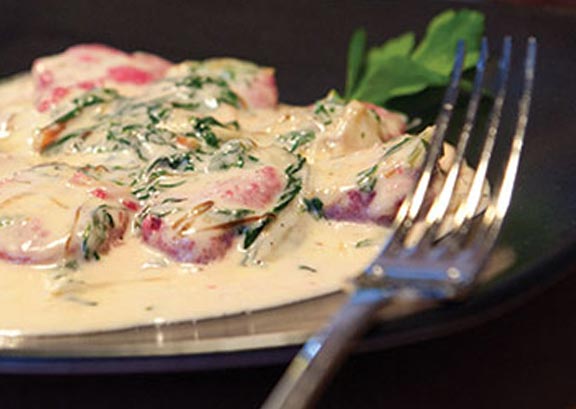 PREP: 20 min
COOK: 20 min
SERVES: 4
Beet and Potato Gnocchi
SHARE THIS:
We know—beets and gnocchi?!? But trust us, this dish is beyond delicious. Equally perfect for eating out on the deck in the summer as it is around the table come winter, this dish will be on your home's menu for years to come!
Ingredients
1 ¼ lbs Potatoes (roughly 8)
2 Chioggia beets, cooked, peeled & pureed
2 cups All-purpose flour, plus extra for dusting
Kosher Salt, to taste
Gorgonzola Cream Sauce
8 Large Swiss chard leaves, cleaned and trimmed of stem, chiffonade
1 Small Vidalia onion, cloves removed
4 ounces Gorgonzola Dolce, trimmed of rind
1 ½ pints Oakhurst Heavy Cream
2 tsp. Extra virgin olive oil
Kosher salt & fresh ground pepper, to taste
10 Leaves fresh parsley, chopped fine
Preparation
Bring a medium pot of lightly salted water to a boil. While waiting for the water to heat up, start making the cream sauce.
Over medium heat in a large sauté pan add Vidalia onion and sweat for 2 minutes. Add Swiss chard to sauté pan and continue cooking an additional 1-2 minutes until the leaves start to wilt. Add the roasted garlic cloves and Oakhurst heavy cream, and then reduce by half, approximately 3 minutes. Gently add in Gorgonzola Dolce and fully incorporate until sauce has smooth consistency. Season the Gorgonzola Dolce cream to taste with kosher salt and fresh ground pepper.
Cook gnocchi in boiling water, a few at a time, and remove with a slotted spoon as they rise and float on the surface. When gnocchi are fully cooked and drained, add to cream sauce and toss gently.
Spoon sauce onto plate or platter and arrange gnocchi over sauce and serve. Garnish with fresh parsley.
Author: Sous Chef Chris Geer, Cinque Terre
You might also enjoy...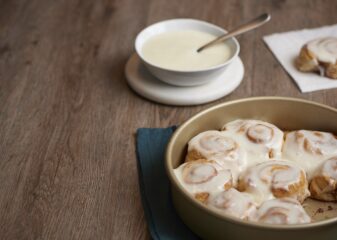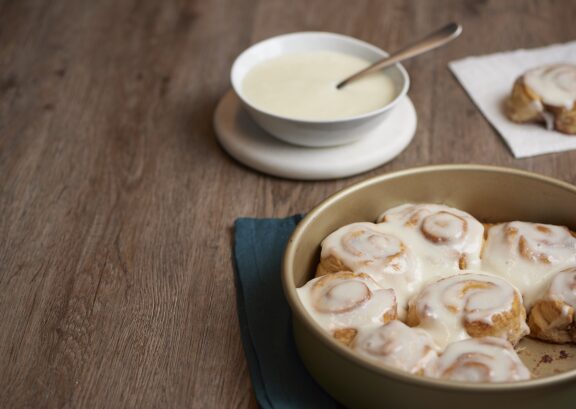 Crescent Cinnamon Rolls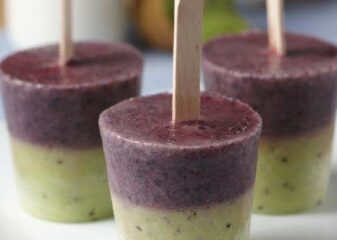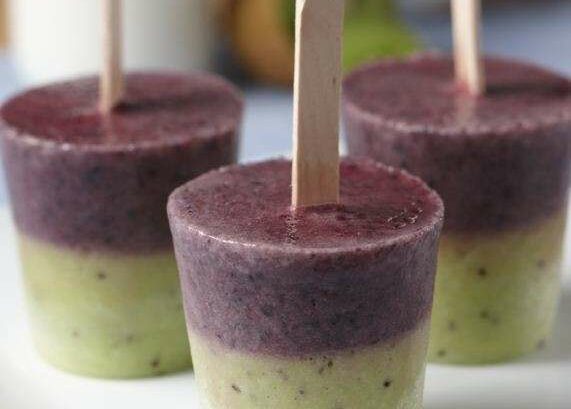 Perfect Pair Pops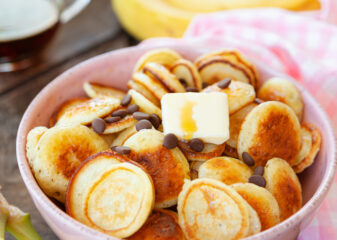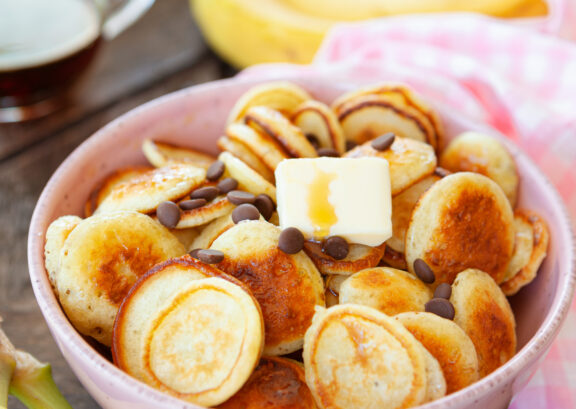 Mini Pancake Cereal
You might also enjoy...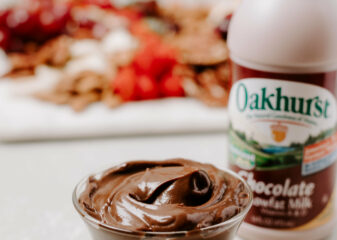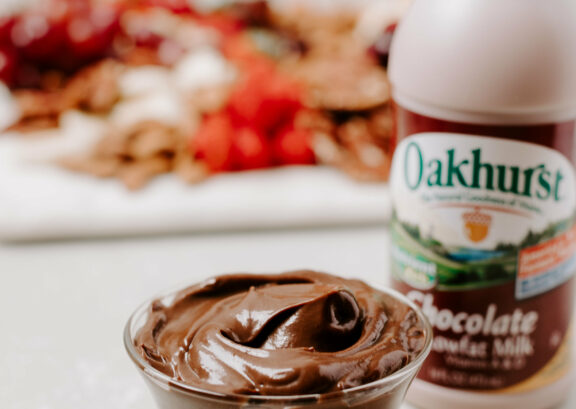 Oakhurst Chocolate Milk "Pudding" with Fruit & Nut Dippers