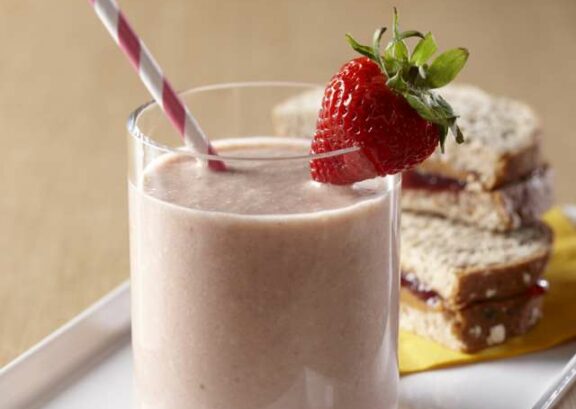 PREP: 5 min
COOK: N/A
SERVES: 2
PB & J Smoothie Recipe
SHARE THIS:
Fruit and peanut butter smoothies make great grab-and-go breakfasts for kids of all ages. Turn a classic PB&J sandwich into a PB&J smoothie when you add 8 ounces of milk.
Ingredients
Preparation
In a blender combine all ingredients. Cover and blend until smooth. Serve immediately.
Recipe courtesy of Milklife.com site.
You might also enjoy...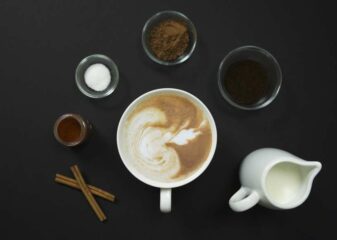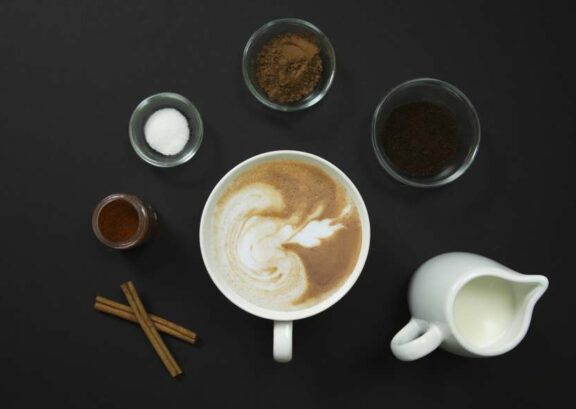 Spicy Latte Coffee Drink Recipe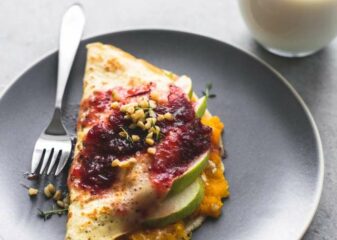 Butternut Squash & Pear Crepes Recipe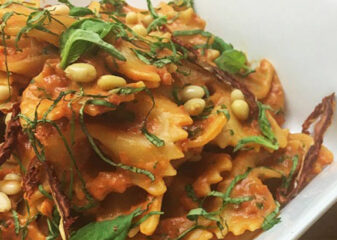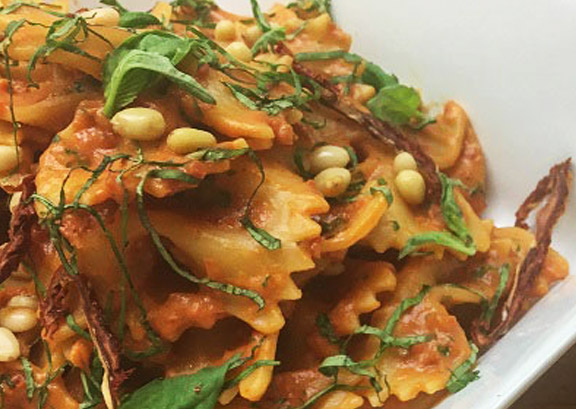 Farfalle with Sundried Tomato Cream Sauce
You might also enjoy...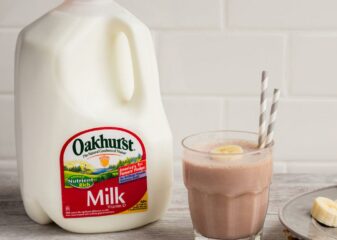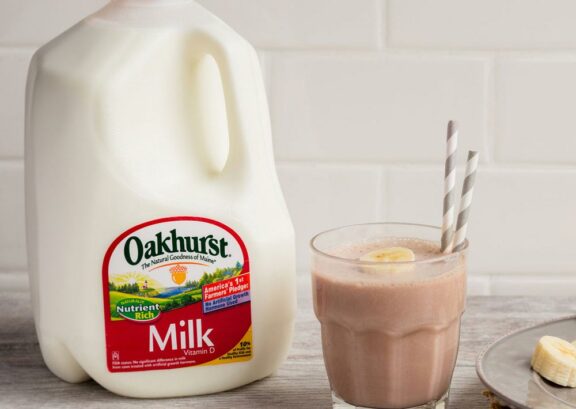 Chocolate Banana Smoothie