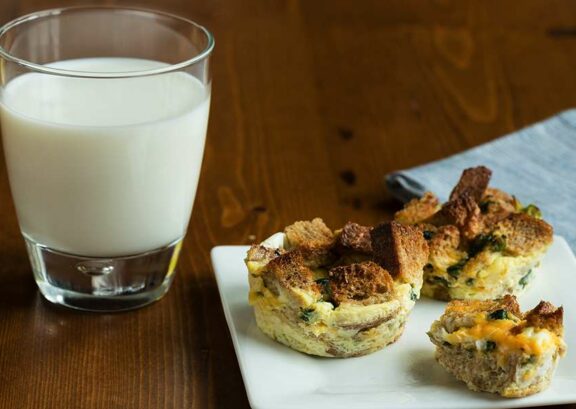 PREP: 25 min
COOK: 30 min
SERVES: 6
Grab-and-Go Mini Breakfast Casseroles Recipe
SHARE THIS:
Looking for a quick grab-and-go breakfast this morning? Try a mini breakfast casserole. It's a perfect grab-and-go breakfast when you're in a hurry and need your morning meal on the go.
Ingredients
Canola oil pan spray
4-5 slices whole-wheat bread, cubed (4 large slices or 5 small slices)
2 tablespoons extra-virgin olive oil
1 cup shredded reduced-fat sharp Cheddar cheese
3 scallions, green parts sliced, white parts chopped
1 teaspoon salt-free garlic and herb seasoning (or use 1/2 teaspoon garlic powder)
1/4 teaspoon salt
Freshly ground black pepper
1 (10-ounce) package frozen chopped spinach, thawed and water squeezed out well
5 large eggs
1 1/4 cups Oakhurst lowfat milk
Preparation
Coat muffin tin with pan spray. Preheat oven to 375°F.
In a large mixing bowl, coat cubed bread with olive oil. Add cheese, scallions, garlic seasoning, salt and pepper, and crumble in the spinach. Stir well. Divide bread mixture evenly among the 12 muffin tin wells.
In the same mixing bowl, beat the eggs and stir in the milk. Pour the mixture over the bread in the muffin tin.
Bake for 30 minutes, or until the bread on top is golden and crispy and the centers are set, not wet-looking. (Test by pressing lightly with your fingertips–the centers should bounce back. Or insert a toothpick into the center and it should come out clean.)
Cool for 5 minutes. Cut around the edges of the casseroles to remove from the muffin tins. Leftovers can be reheated in the toaster oven or microwave.
Recipe courtesy of Milklife.com.
You might also enjoy...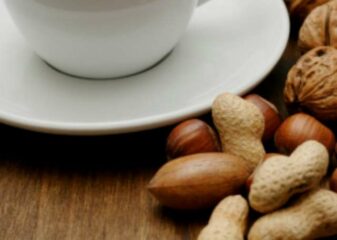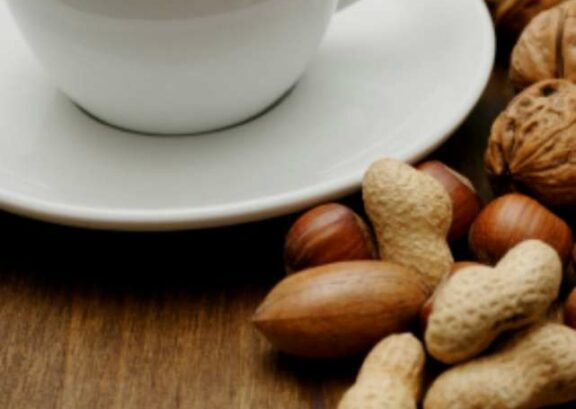 Holiday Spice Cappuccino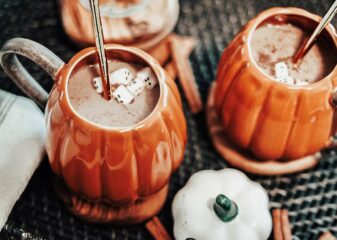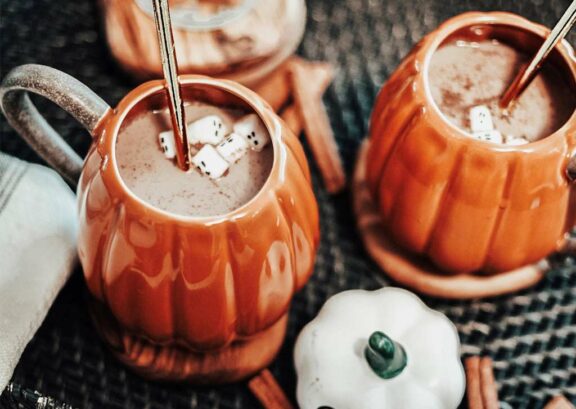 Chocolate Pumpkin Spice Moon Milk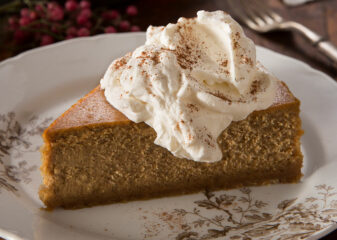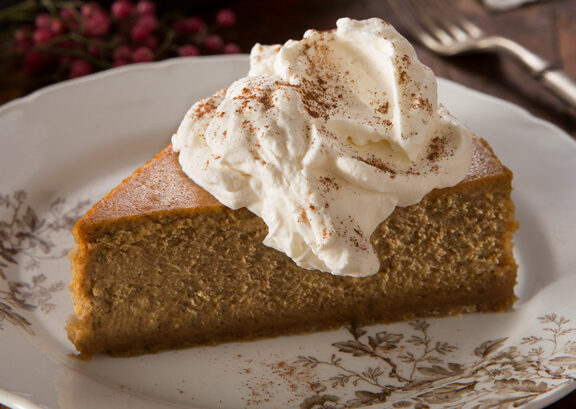 Pumpkin Spice Egg Nog Cheesecake
You might also enjoy...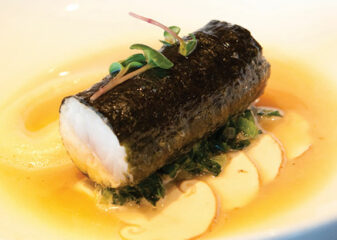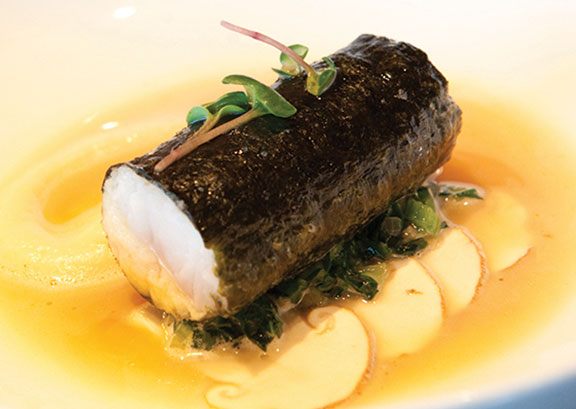 Nori Wrapped Hake