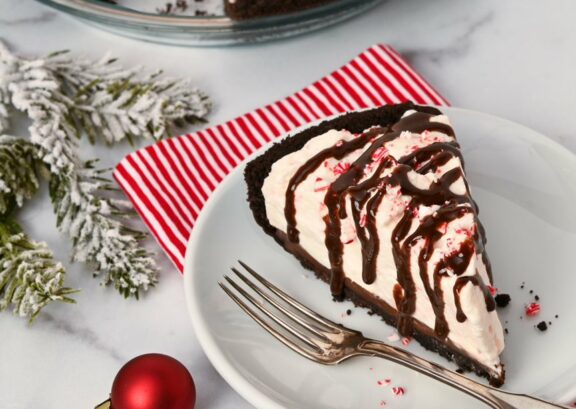 PREP: 3 hours 20 min
COOK: 10 min
SERVES: 8
Candy Cane Ganache Pie
SHARE THIS:
Ingredients
Crust
24 (approximately 2 cups) crème-filled chocolate sandwich cookies, finely crushed
¼ cup butter, melted
Ganache
½ cup Oakhurst Heavy Whipping Cream
4 ounces high quality semi-sweet chocolate, coarsely chopped
Candy Cane Layer
2 cups Oakhurst Heavy Whipping Cream
1 cup powdered sugar
1 (8 ounce) package cream cheese, softened
2 teaspoons peppermint extract
½ cup crushed candy canes
Garnish
Chocolate flavor syrup
Crushed candy canes
Preparation
To make crust, heat oven to 325°F.  In medium bowl stir together crushed cookies and butter until well mixed.  Press on bottom and up sides of 9-inch pie plate.  Bake for 10 minutes.  Cool completely; set aside.
To make ganache, in 1-quart saucepan heat whipping cream over medium heat until bubbles start to form around the edge. Remove from heat; stir in chocolate until completely melted.  Poor evenly over bottom of cooled crust.  Refrigerate at least 1 hour or until set.
To make candy cane layer, in large mixer bowl beat whipping cream until stiff peaks form; set aside. In small mixer bowl combine powdered sugar, cream cheese and peppermint extract.  Beat at low speed, scraping bowl often, until smooth and creamy.  Gently stir into whipped cream until thoroughly combined; stir in crushed candy canes.  Spread over ganache.  Refrigerate at least 2 hours or overnight.
Just before serving garnish with drizzle of chocolate syrup and crushed candy canes.
You might also enjoy...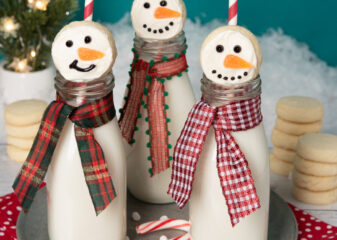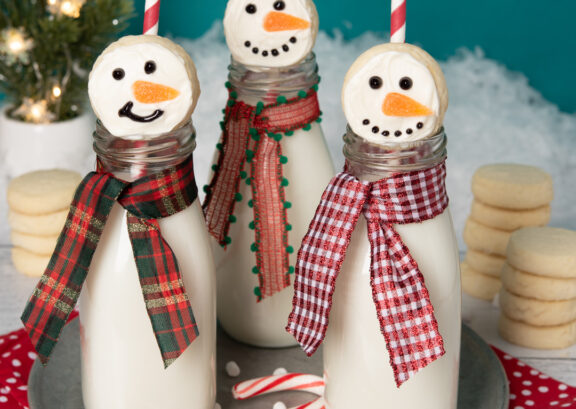 Sour Cream Snowman Cookies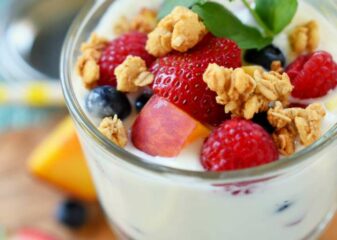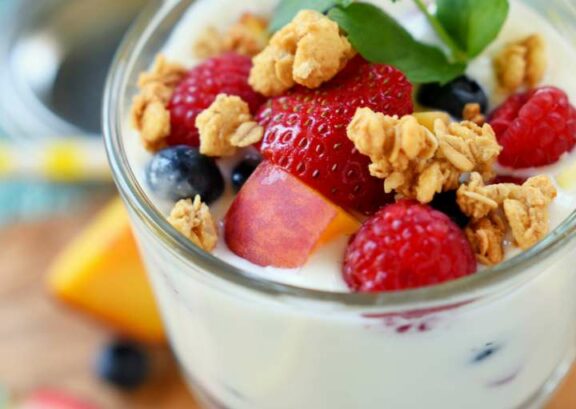 Slow Cooker Yogurt
Homemade Hot Cocoa Mix
You might also enjoy...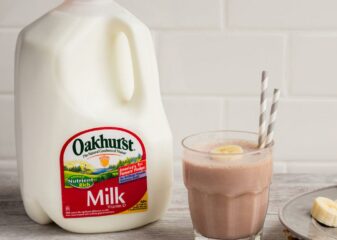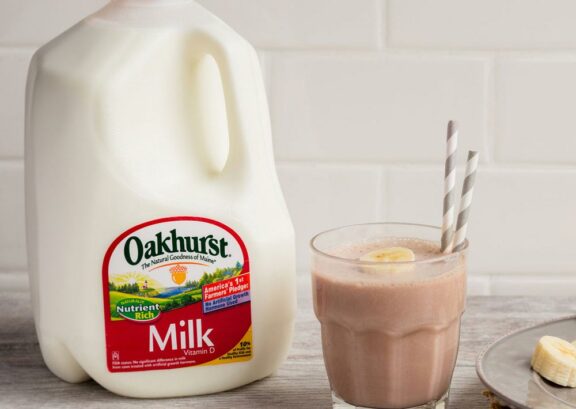 Chocolate Banana Smoothie