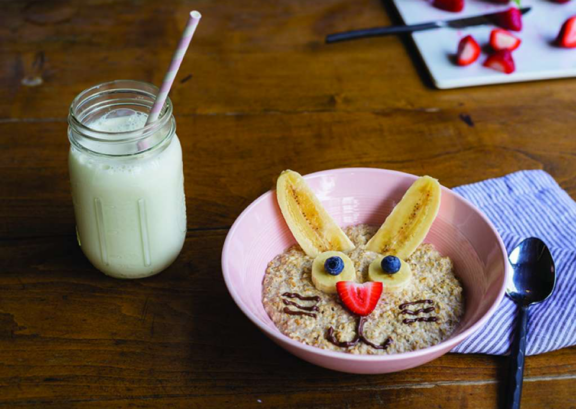 PREP: 5 minutes
COOK: 1 minute
SERVES: 1
Bunny-Faced Microwave Oatmeal
SHARE THIS:
Bring a smile to your child's face with this charming twist on a breakfast standard. Simply make instant oats with familiar flavors — cinnamon, vanilla and brown sugar — and top the bowl with a friendly bunny face. Fresh fruit serves to create the eyes, ears and nose, while a drizzle of chocolate designs a delicious set of whiskers. When you serve a breakfast of bunny oatmeal with an 8-ounce glass of Oakhurst fat free skim milk, you give your kids the milk they love, with protein they need, for a great start on the day.
Ingredients
1/3 cup instant oats
3/4 cup Oakhurst fat free skim milk
1/4 teaspoon cinnamon
1/4 teaspoon vanilla
1 teaspoon brown sugar
2/3 of a small banana
2 fresh blueberries
1/2 of a small strawberry
Optional— chocolate syrup
Pair each serving with: 8-ounce glass of Oakhurst fat free skim milk
Preparation
In a microwave safe bowl stir together oats, milk, cinnamon, vanilla, and brown sugar. Microwave on high for 30 seconds to 1 minute and stir.
Cut banana in half crosswise. Cut 1 1/8-inch thick coin slices from the flat end of each banana half. Place those banana slices in the upper third of your oatmeal bowl, side by side, to make the eyes. Top with one blueberry on each banana slice.
Place the remaining banana halves at the top of the bowl, hanging out, to create the ears.
Place strawberry in the middle of the bowl to make the nose, and then drizzle chocolate if desired to make a mouth and whiskers.
Serve with an 8-ounce glass of milk.
Recipe and photo by Tiffany Edwards of Creme de la Crumb
You might also enjoy...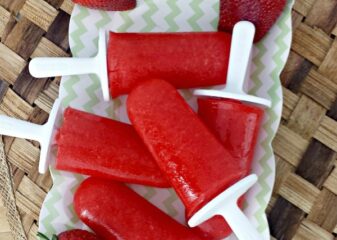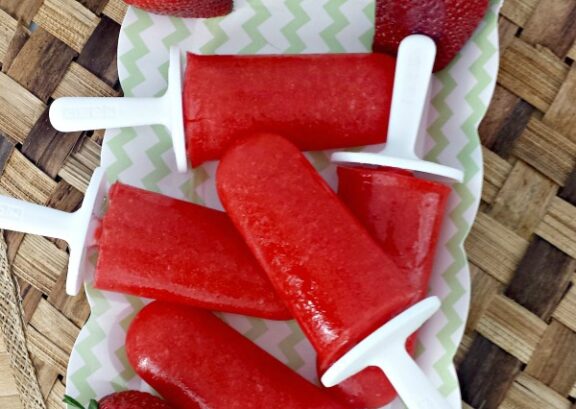 Strawberry Lemonade Homemade Ice Pops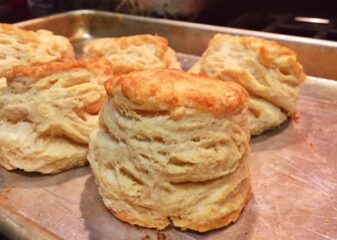 Buttermilk Biscuits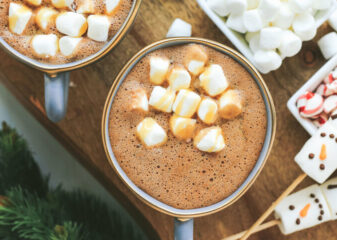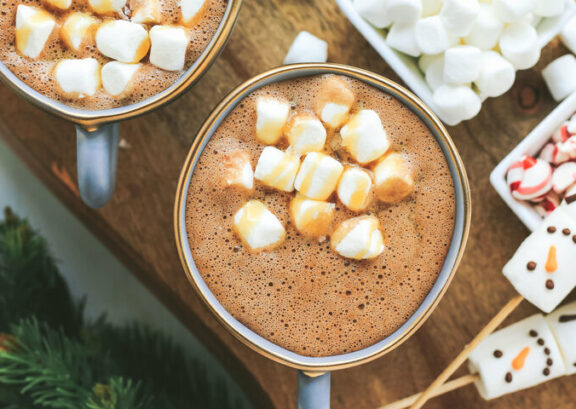 Salted Caramel Hot Cocoa and Simple Hot Cocoa
You might also enjoy...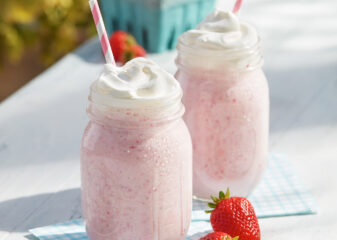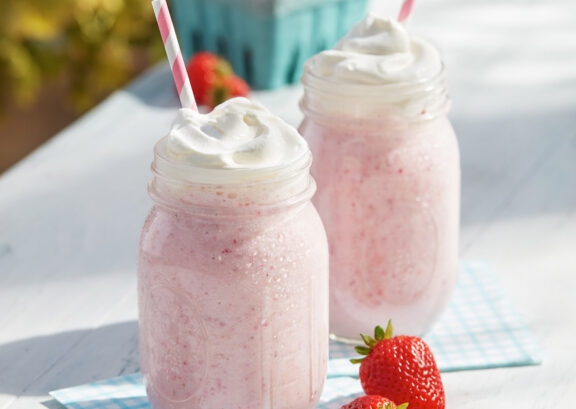 Strawberry Milkshake