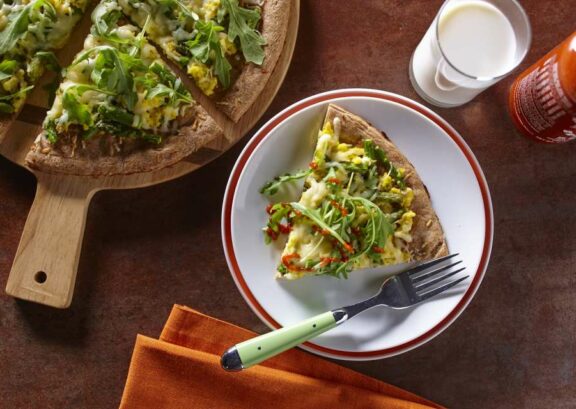 PREP: 15 min
COOK: 15 min
SERVES: 6
Spicy Breakfast Pizza Recipe
SHARE THIS:
When you want a family favorite for a morning meal, try this kid-friendly recipe for breakfast pizza. By swapping the tomato base with scrambled eggs and topping with green veggies, pizza for breakfast is an easy way to serve a traditional dinner for a delicious twist in the morning — pizza for breakfast.
Ingredients
4 – eggs
2 tablespoons – Oakhurst fat free milk
1 teaspoon – olive oil
1 cup – fresh asparagus, cut into 1-inch pieces
1 tablespoon – minced fresh chives or green onions
1 – 12" prepared whole wheat pizza crust
3/4 cup – shredded part-skim mozzarella cheese
1 cup – fresh arugula
Sriracha sauce (optional)
Preparation
Preheat oven to 425°F. Whisk the eggs and 2 tablespoons milk together in a small bowl. Coat a large nonstick skillet with cooking spray. Heat the pan and olive oil over medium heat. Add the asparagus and cook 3 to 5 minutes or until slightly softened. Stir in the egg mixture and cook just until set, stirring frequently with a rubber spatula. Do not overcook. Remove skillet from the heat and fold in the chives.
To assemble the pizza, spoon the egg mixture onto the pizza crust. Sprinkle with the mozzarella and bake until cheese is melted, about 5 minutes. To serve, top with arugula and drizzle with Sriracha sauce to taste. Cut into 6 wedges before serving with an 8-ounce glass of milk.
Recipe courtesy of Milklife.com.
You might also enjoy...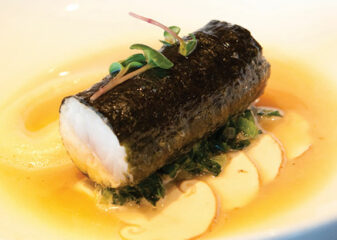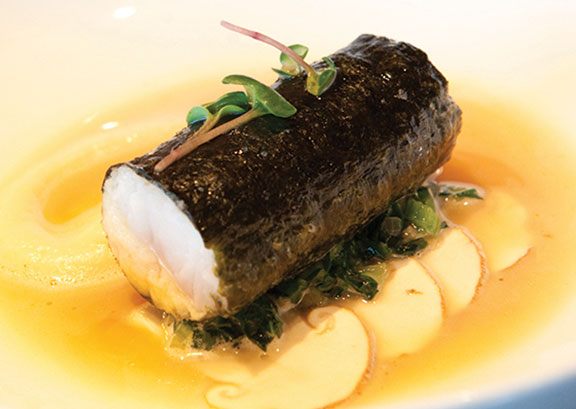 Nori Wrapped Hake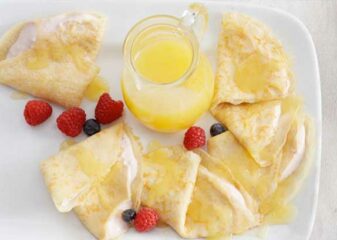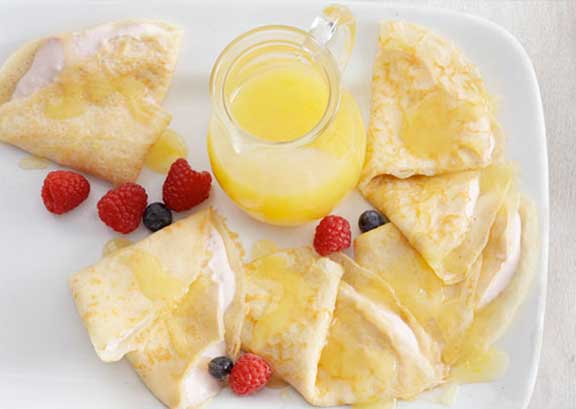 Lemon-Berry Crepes with Maple Syrup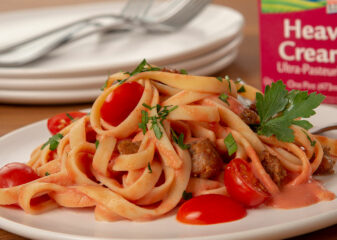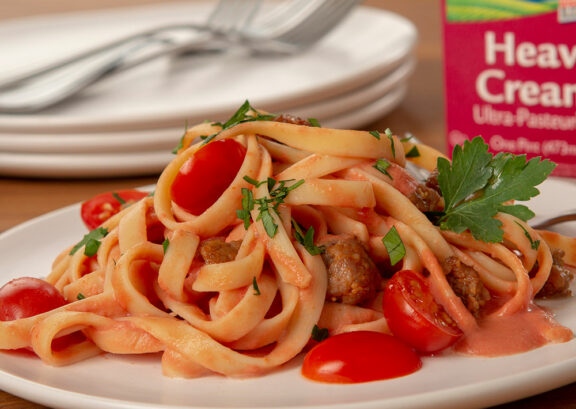 Quick Fettuccine with Creamy Tomato Sauce and Sausage
You might also enjoy...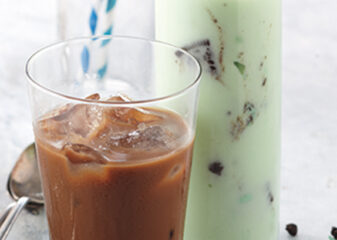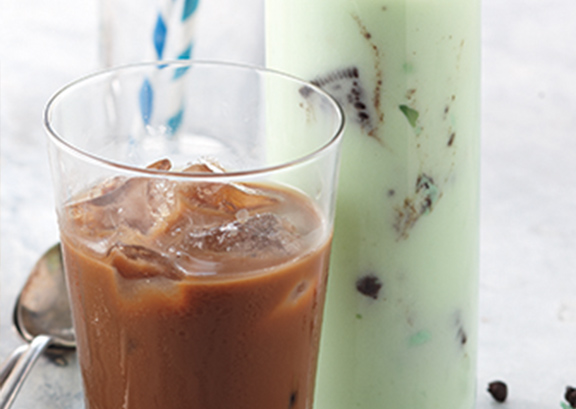 Shamrock Milk Mixer