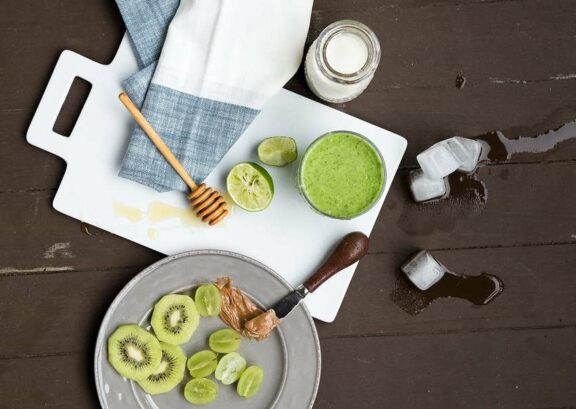 PREP: 5 min
COOK: N/A
SERVES: 2
Go Green Smoothie
SHARE THIS:
Green, healthy goodness for on-the-go!
Ingredients
2 cups – fresh spinach leaves, lightly packed (about 2 ounces)
1 cup – Oakhurst lowfat or fat free milk
1/2 cup – green grapes
1/2 cup – honeydew melon, chopped
1/2 cup – ice cubes
1 – kiwi fruit, peeled, chopped
2 tablespoons – honey
1 tablespoon – unsweetened almond butter
1 tablespoon – lime juice
Preparation
In a blender combine all ingredients. Cover and blend until smooth. Serve immediately.
Recipe courtesy of Milklife.com.
You might also enjoy...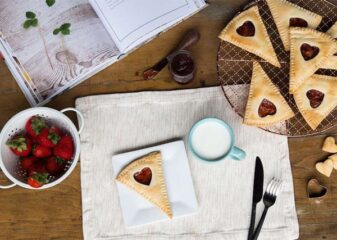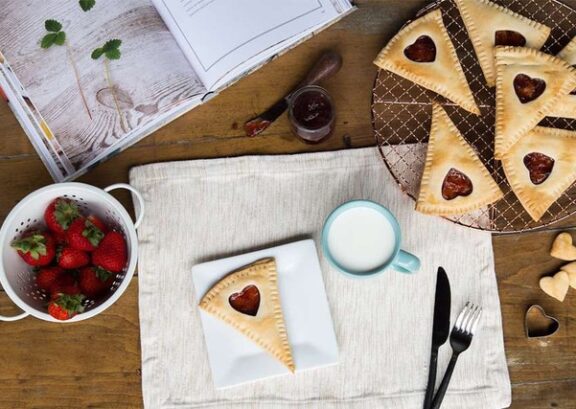 Homemade Pop Pastries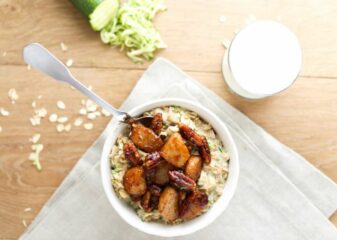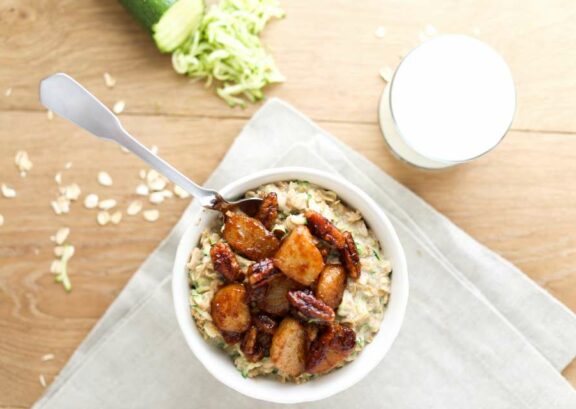 Caramelized Pear and Pecan Zoats
Homemade Hot Cocoa Mix
You might also enjoy...
Creamy Chicken Noodle Soup