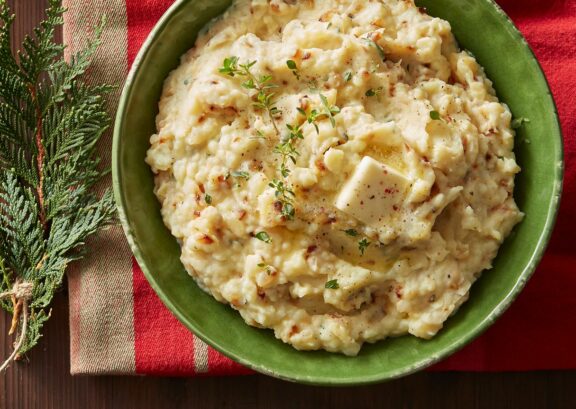 PREP: 1 hour
COOK: 20 min
SERVES: 6
Caramelized Onion & Herb Mashed Potatoes
SHARE THIS:
Ingredients
¼ cup butter
1 ½ cups (about 1 large) coarsely chopped sweet onions (Walla Walla, Maui, Vidalia)
3 pounds Yukon gold potatoes, peeled, cut into large chunks
Water
2 teaspoons salt
1 ¼ cups Oakhurst Half & Half or Whole Milk, warmed
1 teaspoon salt
¼ teaspoon ground black pepper
2 teaspoon chopped fresh thyme
Sprig of fresh thyme
Preparation
In 10-inch skillet melt butter over medium heat; add onion. Cook over medium-high heat, stirring occasionally, 15 to 20 minutes or until golden brown.
Meanwhile, place potatoes in 5-quart saucepan. Cover with water; add 2 teaspoons salt.  Cook over high heat until water comes to a boil.  Reduce heat to medium; cook potatoes 20 minutes or until fork tender.  Drain well.
In large bowl place hot potatoes. Mash with potato masher or beat with hand mixer, slowly adding warmed half & half, until well blended and smooth.  Stir in onions, salt, pepper and thyme.
Serve immediately or place in crockery cooker. Hold on Warm for up to four hours.  If desired, stir in additional warmed half & half if needed to make creamier.
Garnish with sprig of fresh thyme.
You might also enjoy...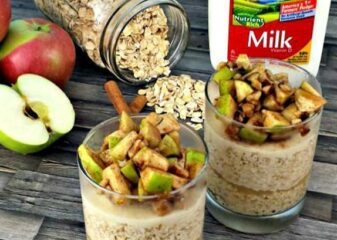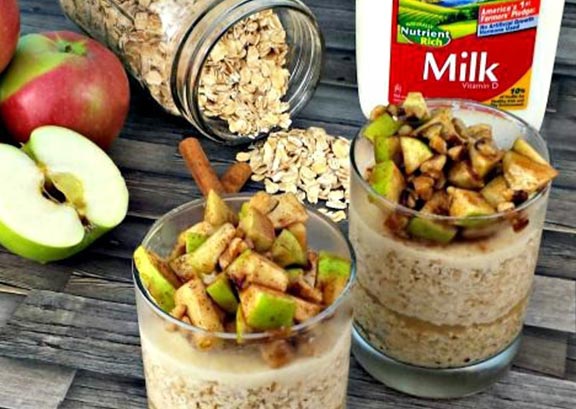 Apple Walnut Overnight Oats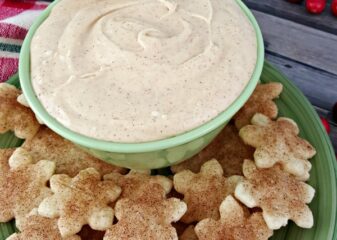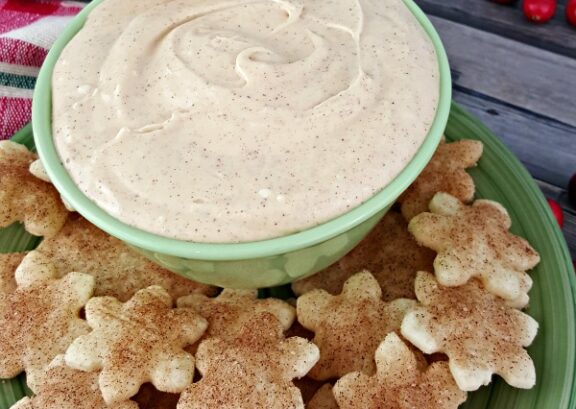 Egg Nog Dip with Cinnamon Sugar Pie Crust Dippers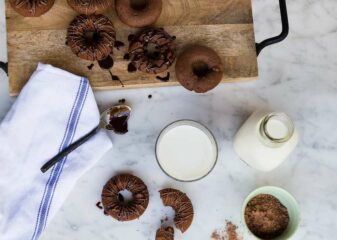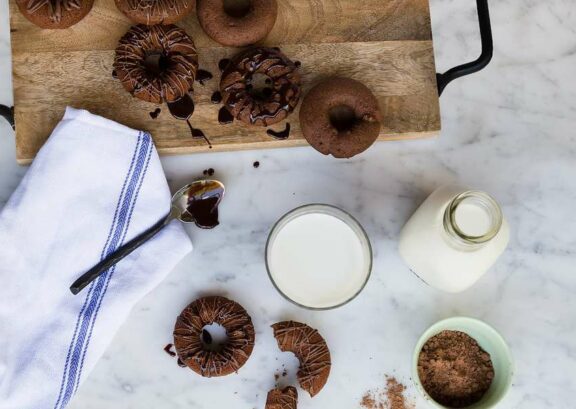 Chocolate-Chai Donuts
You might also enjoy...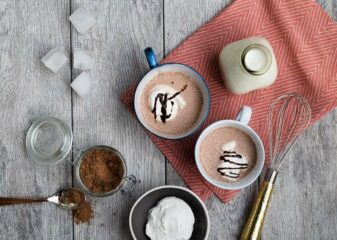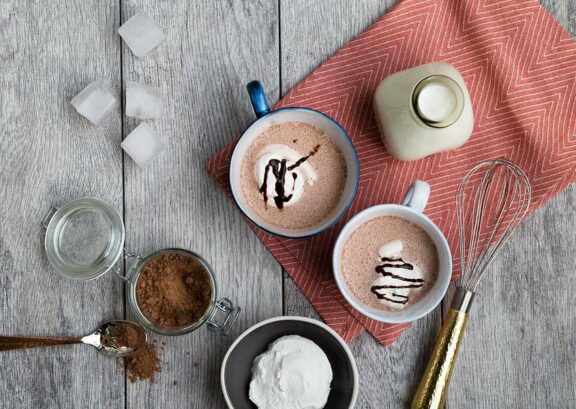 Frozen Hot Chocolate