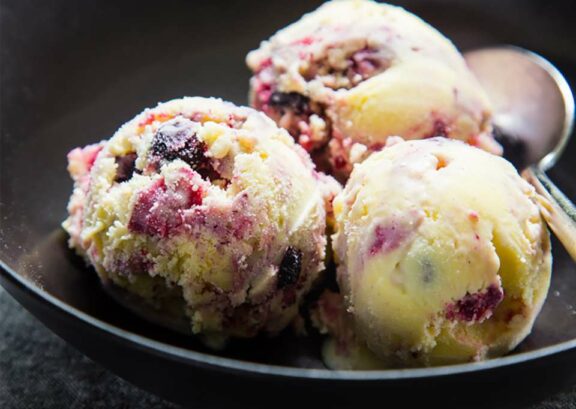 PREP: 9 hrs
COOK: 25 min
SERVES: 6
Roasted Berry Ice Cream
SHARE THIS:
Intriguing AND flavorful.  Just try it. You're welcome.
Ingredients
1 pint – blueberries, washed
1 pint – raspberries, washed
1 quart – strawberries, washed, stems removed and quartered
1/3 cup – sugar
1/2 teaspoon – pure vanilla extract
1/4 teaspoon – cardamom
6 – large egg yolks
2 cups – Oakhurst half and half
1 cup – Oakhurst fat free milk
2/3 cup – sugar
1/4 teaspoon – kosher salt
Preparation
Preheat oven to 450 degrees. Spread berries onto a rimmed baking sheet and sprinkle with sugar, vanilla extract and cardamom. Stir to combine. Roast for 20-25 minutes or until soft, fragrant and their juices have been released. Remove from oven and allow to cool.
Place egg yolks in a medium size bowl and whisk gently. Set aside. Add half and half, 1 cup fat free milk, sugar and salt to a medium sauce pan and place over medium/low heat. Simmer, stirring constantly, until sugar and salt have been dissolved. Remove from heat.
Whisking slowly, slowly pour about 1/2 cups of the milk mixture into the egg yolks in order to increase the temperature of the yolks. Be careful not to scramble the eggs. Add egg mixture back to the pan with the remaining milk mixture. Place pan over medium low heat, stirring constantly until mixture is slightly thickened and coats the back of a spoon. Remove from heat. Strain ice cream base through a wire mesh sieve and allow to cool. Refrigerate ice cream base and roasted berry sauce over night or for at least 4 hours.
Add ice cream base to prepared ice cream machine and freeze according to manufacturer's instructions. Spoon 1/3 of the ice cream base into a loaf pan or other freezer safe dish. Top with 1/4 cup of berry sauce. Repeat with remaining ice cream base, layering 1/4 cup of berry sauce between each layer. Swirl slightly with a spoon. Cover and freeze ice cream for at least 5 hours or overnight. Scoop and enjoy!
Recipe courtesy of Milklife.com site.
You might also enjoy...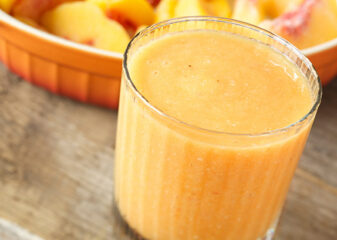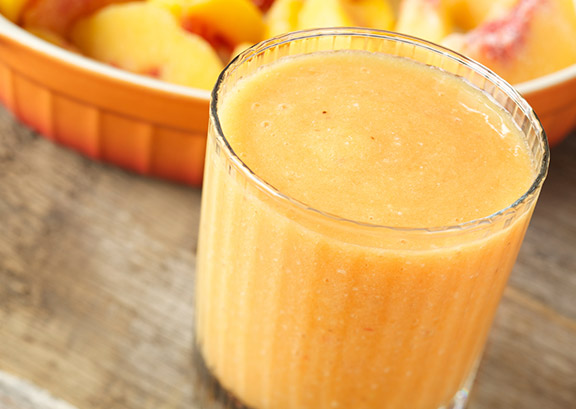 Peach Almond Smoothie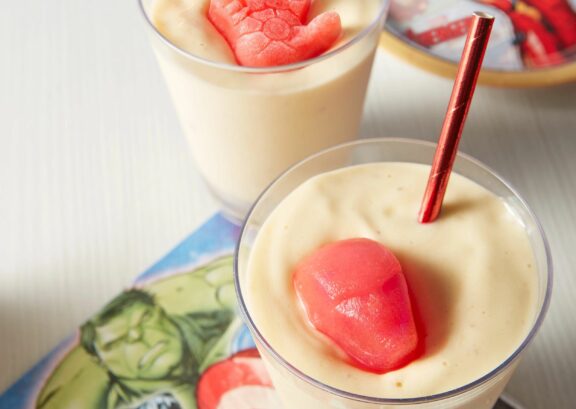 Iron Man's Defender Drink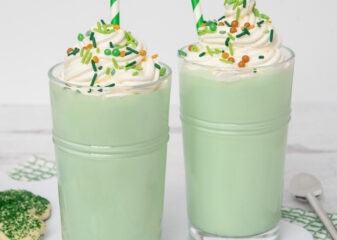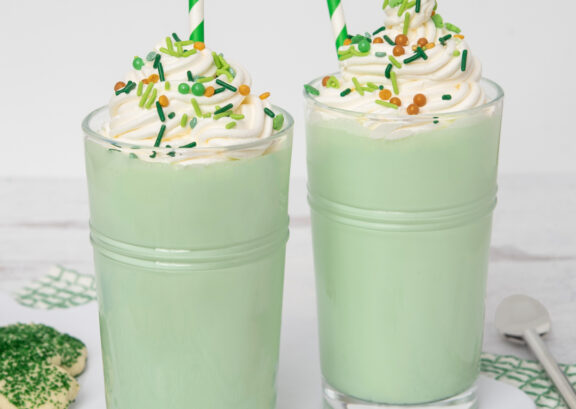 St. Patty's Day Milkshake
You might also enjoy...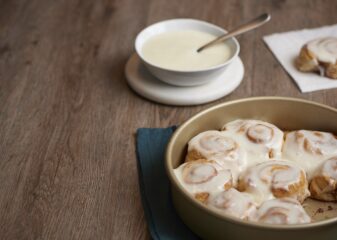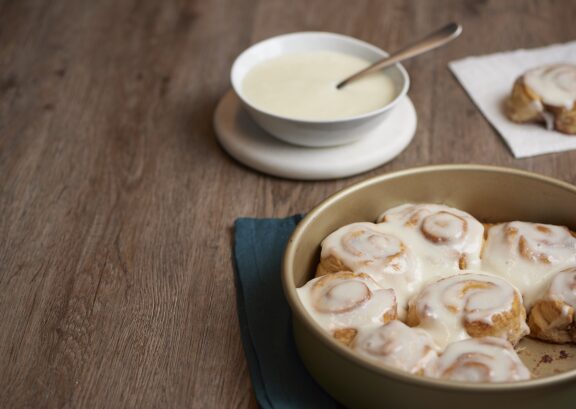 Crescent Cinnamon Rolls