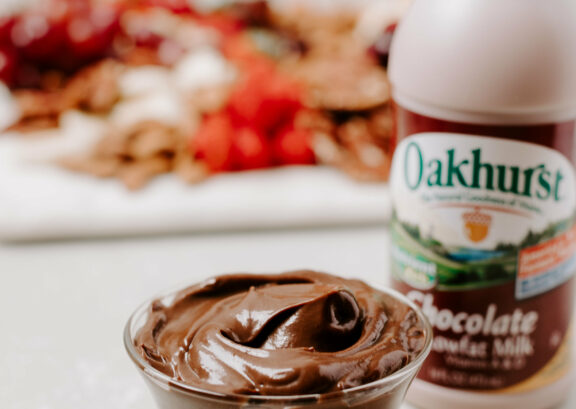 PREP: 5-7 min.
COOK: 0 min
SERVES: 1.5 cups
Oakhurst Chocolate Milk "Pudding" with Fruit & Nut Dippers
SHARE THIS:
The ultimate after school snack.  It takes about 5 minutes to prepare and uses protein-rich Oakhurst Chocolate Milk, healthy avocado, yummy maple syrup, and a little cocoa powder! That's it! Oakhurst Chocolate Milk "Pudding" has all of the benefits of being a health food with the taste of a store-bought pudding cup. The kids will have fun dipping fruit and nuts, and you'll have the peace of mind knowing your child is getting the fuel they need.
Pudding
Peanut butter would be a fun addition to change it up! Simply add 1-2 tablespoons of peanut butter or peanut butter powder and add more Oakhurst Chocolate Milk until consistency reaches that of a pudding. Make sure to use a ripe avocado to ensure a smooth consistency, and zero avocado taste. It's best to make the pudding with a cold avocado and serve it right away without chilling. 
Fruit & Nut Dippers
Apples, bananas, strawberries, raspberries, cherries, grapes, stone fruit, dates, etc. Be sure to cut any large fruit into slices and keep small fruit whole for easy dipping! Also use almonds, cashews, pecans and/or walnuts.
Ingredients
I ripe avocado (chilled)
¼ c. maple syrup
2-3 tbsp. cocoa powder or raw cacao powder
1 tsp. Vanilla extract
Pinch salt to taste (roughly ⅛ tsp.)
Serve with Fruit & Nut Dippers
Preparation
In a food processor or blender, mix together all of the pudding ingredients for about 3 minutes, stopping half way through to scrape down the sides of the container. Pudding should be completely smooth. Taste and sprinkle in more cocoa powder if needed.

 

Store in an airtight container in the refrigerator or serve immediately with dippers!
Credit: Jenny Bravo
You might also enjoy...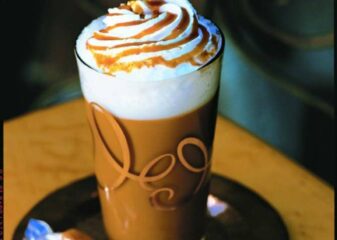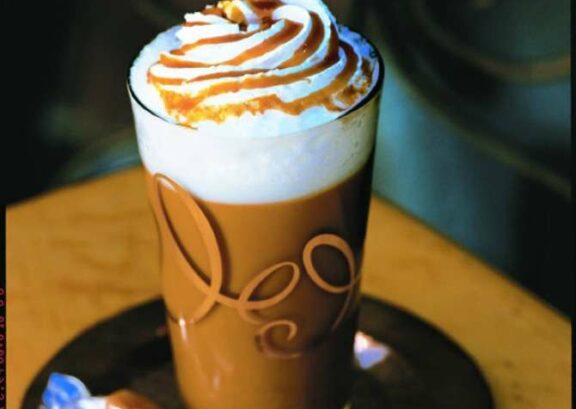 Skinny Salted Caramel Latte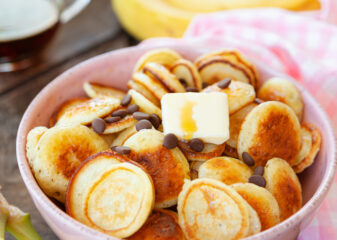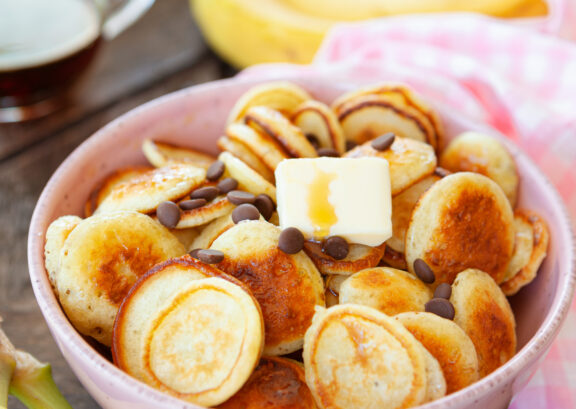 Mini Pancake Cereal
You might also enjoy...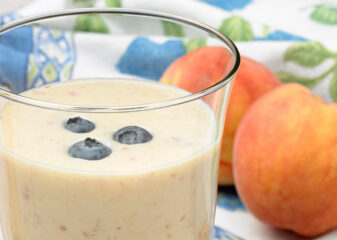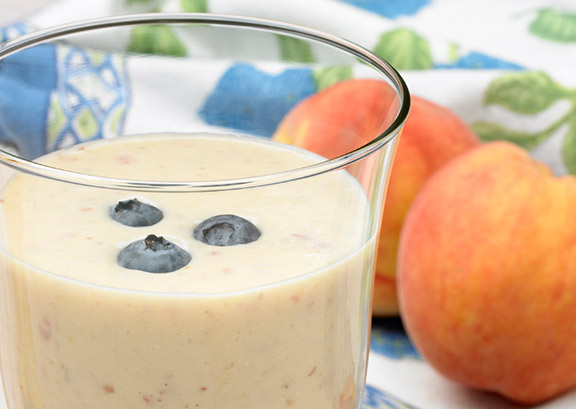 Peanut Butter Smoothie