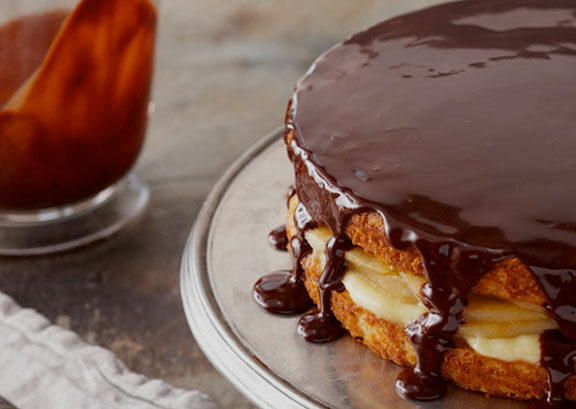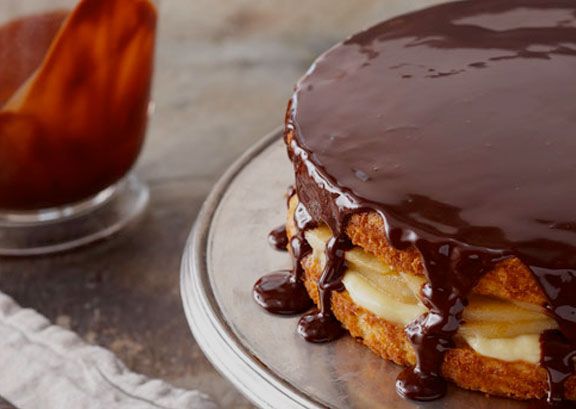 PREP: 15 min
COOK: 30 min
SERVES: 10
Pear Vanilla Cake with Chocolate Glaze
SHARE THIS:
It's been said a party without cake is just a meeting. And to us, a cake with chocolate is…just perfect. Yummy for kids, refined for adults, a piece of this cake is a tiny slice of heaven.
Ingredients
Pastry Cream
2 large egg yolks
2 tablespoons sugar
4-1/2 teaspoons cornstarch
1/2 cup, plus 2 tablespoons Oakhurst Milk
1/2 teaspoon vanilla extract
1 tablespoon unsalted butter
Chocolate Glaze
1/2 cup Oakhurst Heavy Cream
2 teaspoons light corn syrup
4 teaspoons unsalted butter
4 ounces bittersweet chocolate, finely chopped
Pears
2 ripe Bosc pears, peeled, cored and sliced 1/4-inch thick
4 teaspoons sugar
1-1/2 teaspoons fresh lemon juice
Cake
Softened butter, for the baking pans
All-purpose flour, for the baking pans
1-1/2 cups all-purpose flour
2 teaspoons baking powder
1/4 teaspoon salt
4 tablespoons unsalted butter
1 cup sugar
1 teaspoon vanilla extract
1/2 cup Oakhurst Milk
2 large eggs
Preparation
Preheat the oven to 350°F. Butter and flour two 9-inch round cake pans. Sift together the flour, baking powder and salt. Set aside. Beat together the butter and sugar in a large mixing bowl with an electric mixer on a medium-high speed until light and fluffy, about 3 minutes.
Combine the heavy cream and vanilla extract in a small bowl. Alternately, add the dry ingredients and the milk mixture to the creamed butter in three additions. Beat on medium speed until smooth. Add the eggs, one at a time, beating well after each addition.
Chocolate Glaze
Heat the heavy cream, corn syrup and butter in a saucepan over medium heat until it bubbles, about 3 minutes. Removethe pan from the heat and add the chocolate. Whisk until smooth. Place the pan on a wire rack and cool until the glaze has thickened slightly, but remains pourable, about 15 minutes.
You might also enjoy...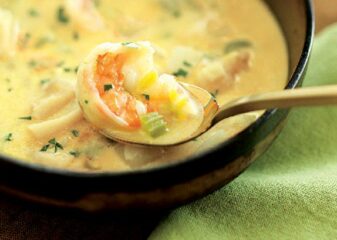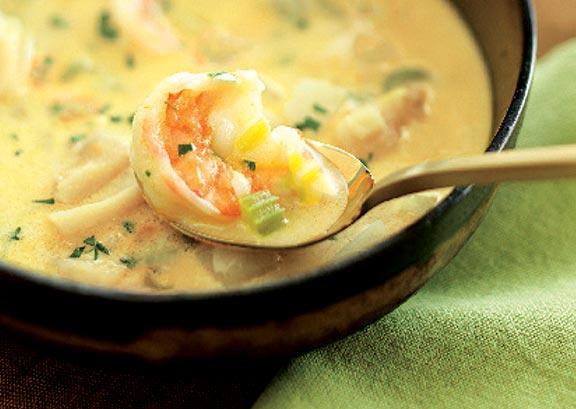 Seafood Chowder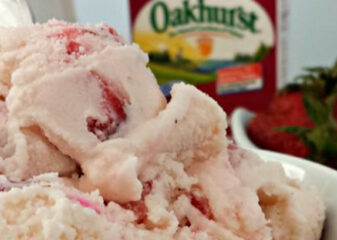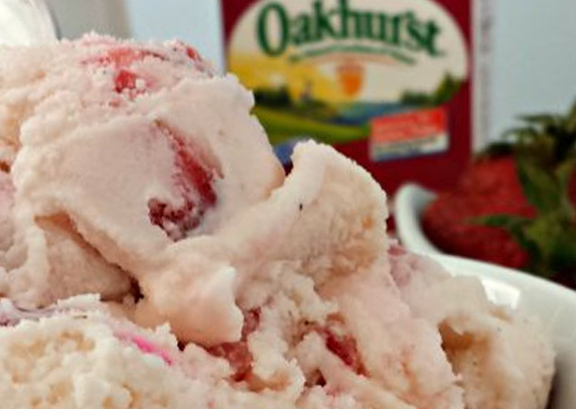 Homemade Strawberry Ice Cream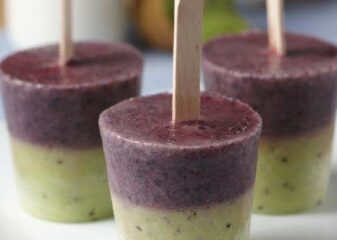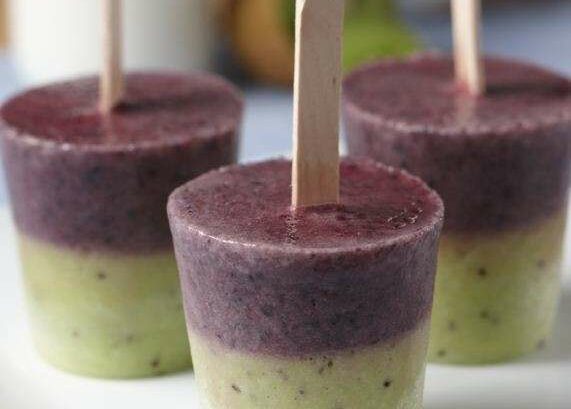 Perfect Pair Pops
You might also enjoy...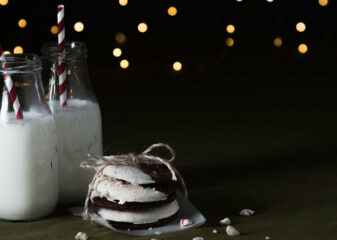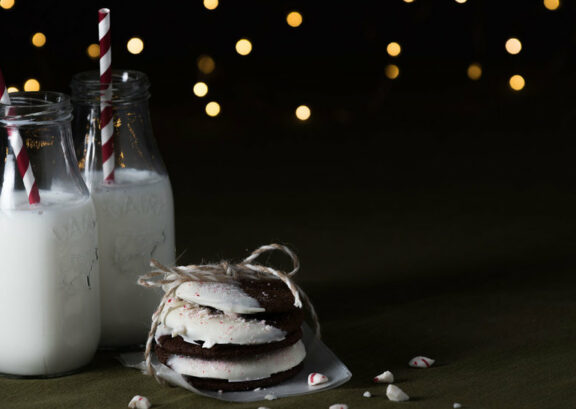 Peppermint-Kissed Ginger Snaps