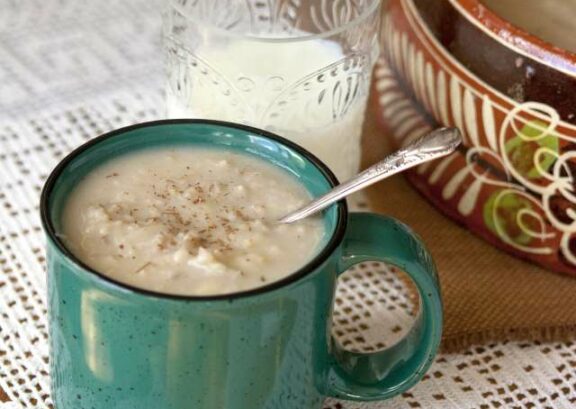 PREP: 10 min
COOK: 45 min
SERVES: 8
Mexican Apple-Cinnamon Oatmeal Recipe
SHARE THIS:
Mix two traditional flavors of fall to create this Mexican Apple-Cinnamon Oatmeal recipe. This hearty breakfast idea with apples and cinnamon is a perfect option to pair with milk when the temperatures dip.
Ingredients
8 cups – water
3 – cinnamon sticks
1/4 teaspoon – salt
2 cups – old-fashioned oats
1 cup – Oakhurst reduced fat milk
3 – large crisp sweet apples (such as Fuji or Pink Lady), halved and cored
Pinch – ground cinnamon
Optional – pure maple syrup
Optional – golden raisins
Preparation
Bring water and cinnamon sticks to a boil in a saucepan. Remove from heat, cover and let steep for 1 hour. Discard the cinnamon sticks.
Add salt and oats to the water and bring to a boil, uncovered. Lower heat and simmer for 30 minutes, stirring frequently to prevent sticking. Add 1 cup milk and simmer for an additional 15 minutes until creamy.
When the oatmeal is ready, using the large holes of a box grater or shredder, shred the apples directly into the pan and stir well.
Serve into individual bowls and add more milk if a thinner consistency is desired. Sprinkle with cinnamon and sweeten with maple syrup (optional). Serve garnished with golden raisins, if desired and serve with remaining 8-ounce glass of milk. Refrigerate leftovers for up to 1 week.
Recipe and photo by Yvette Marquez-Sharpnack of Muy Bueno from the Milklife.com site.
You might also enjoy...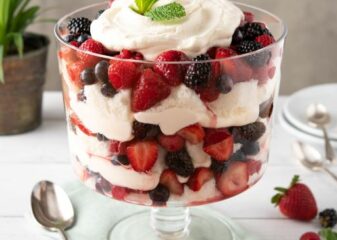 Twist of Lime Berry Trifle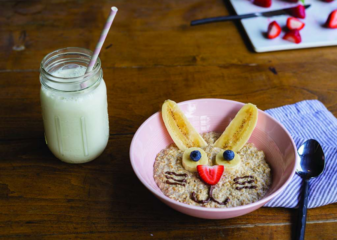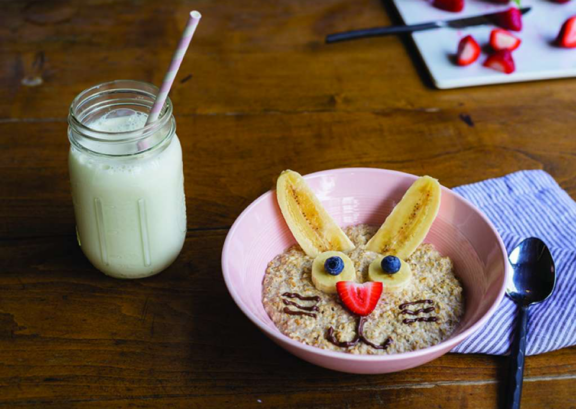 Bunny-Faced Microwave Oatmeal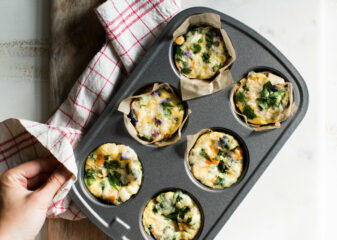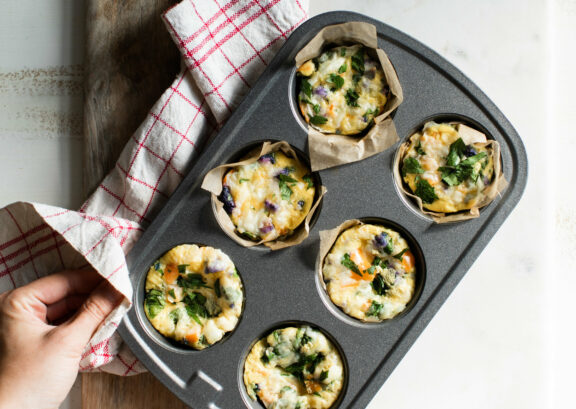 Back-to-School Breakfast: Veggie Omelets to Go
You might also enjoy...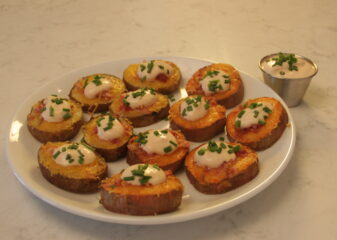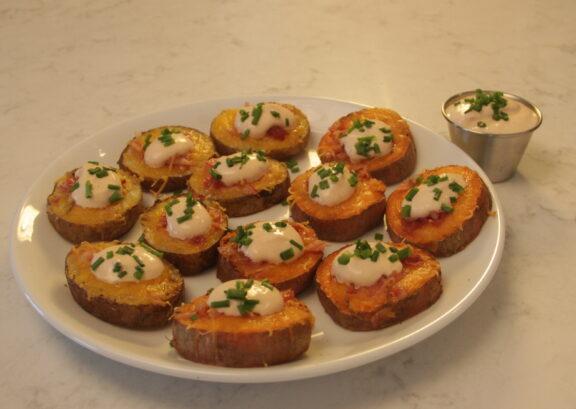 Loaded Baked Potato Sliders with Chipotle Cream