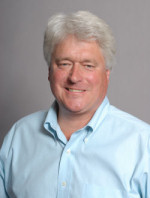 You may have heard….Oakhurst has been acquired by Dairy Farmers of America, a national farmer-owned
cooperative. While this may be surprising to some, our family felt this decision was best to ensure the continuation of Oakhurst values and the long-term success and growth of the company.
For us at Oakhurst it will be business as usual. Oakhurst will remain in Maine and all 200 employees will retain their positions. Our family and the current management team will run the day-to-day operations independently. Our milk will continue to be supplied by our 70 independent Maine farmers who pledge not to use artificial growth hormone. We will continue to bottle our milk locally here in Portland, Maine.
Oakhurst will remain the Natural Goodness of Maine!
For the last 92 years, our family and a talented team of managers and employees (all of who will remain with Oakhurst) have stewarded this business and made it into the leading milk brand in Maine and Northern New England.  Some say it's the family's ownership that built the brand. Our family believes it's the "Oakhurst Values" that built our success. Those "Oakhurst Values" aren't changing!
We know some of you may be asking why. Well, in today's rapidly consolidating retail and manufacturing environment, the investment by Dairy Farmers of America in our Maine-based company will help ensure Oakhurst achieves its long-term growth plans and remains a vibrant contributor to the community. We remain committed to Maine!
This was a big decision for our family, but we believe it is what is best for the future of Oakhurst. As farmers, Dairy Farmers of America understands the importance of supporting our local farmers, our community, and has the financial strength to invest in growth opportunities for the company.
On behalf of the entire Bennett family, I want to say thank you to our employees for their past and future commitment and dedication to Oakhurst and company values. To our customers, thank you for helping us become the brand we are today. We value your continued support.
And to all the families in Maine and Northern New England who have grown up with Oakhurst in your refrigerators and those young parents that are now raising their families with Oakhurst as your milk, we thank you for your trust!  We have always understood that each and every time you reach into your grocer's cooler, you have a choice. Your past and continued loyalty and trust is deeply important to us.
We hope you will understand that while the ownership is changing, we are still here, the same local brand you trust will be right here working every day to do the right thing by you, the community, our farmers, and our shared environment.