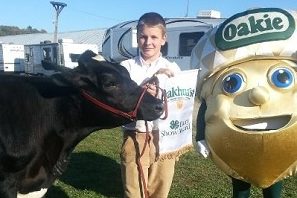 Summer in New England is in full swing and that means state fairs all around Maine and New Hampshire are ready for prime-time, and with them, the incredible young men and women of 4-H.  For those of you who might not be familiar, 4-H is a national youth program created to empower children and teens to become confident and capable contributors to their community, especially in the fields of animal science and agriculture.
Through the 4-H program, children and teenagers learn how to care for all sorts of animals, including livestock and dairy cows.  Many motivated 4-H youth have steered much of their time and learning towards maintaining agriculture through family farms, an effort we believe is definitely #SoWorthIt.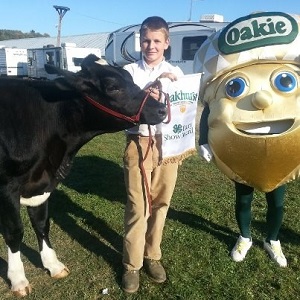 In Maine in particular, there is a large effort to encourage learning through 4-H Animal Science and Agriculture.  These farm-oriented programs help young people learn about caring for animals and how they directly contribute to the quality and quantity of our food supply.  4-H youth Ellie Pendleton says the farms she attends "hosts agricultural events and activities where visitors learn about cattle, sustainable agriculture, and land conservation." Family farms feed a huge percentage of our community and world at large, and the families who operate them understand the importance of nurturing and maintaining the land and the animals – exactly the thinking that 4-H instills.
Lydia Elwell, another 4-H'er, explains that "due to the positive experiences I've gained from my 4-H group, my main aspiration in life is to help as many people as possible."
This amazing organization continues to have an incredible impact on the lives of children and the betterment of our communities. It gives future dairy farmers the hands-on experience they need to be successful and teaches children about being active members of their community. In fact, 4-H members are four times more likely to make contributions to their communities, two times more likely to be civically active and two times more likely to make healthier choices. Girls participating in 4-H are also two times more likely to take part in science programs compared to girls in other extracurricular activities. Outcomes like these are why we at Oakhurst continue to make it a large priority to support 4-H programs in Maine and New Hampshire.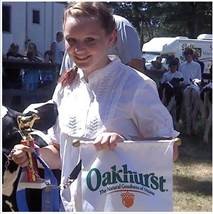 Throughout the summer we will be donating $100 awards to winners of state fair dairy cow contests (a total of over $3,000) and in addition offering them the affection of our beloved mascot Oakie.  This year marks the eleventh consecutive year in Maine and ninth in New Hampshire that Oakhurst has supported and recognized the achievements of these young dairy farmers.
Each summer, all of us here at Oakhurst are thrilled to see so many young people take an active interest in the business we've loved for more than 90 years. We look forward to following this year's group of competitors!