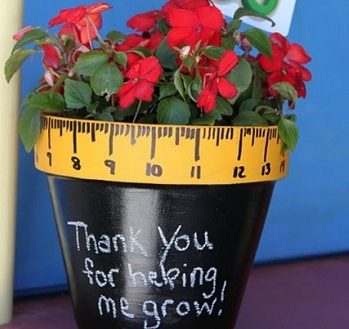 As the holidays creep closer and closer, the list of people we're expected to buy gifts for just gets longer and longer. While there is nothing more gratifying than giving someone a gift they love and deserve (and boy, do teachers deserve something nice!), the stress of picking something out can be overwhelming.
So before you jump on Pinterest and get completely overwhelmed by all the Teacher Gift Ideas – we thought we'd scan through them for you, and then give you a summary of our favorites – and a couple tips for what to avoid.
No matter what you buy for your kids' teachers, it really is the thought that counts. But if you really want to go above and beyond, stay away from things like trinkets and home décor (unless you really know their personal style), as well as baked goods (they get SO many), and scented lotions and candles that are very much a matter of personal taste.
Still stumped on what to get? Here are our top 5 creative and affordable holiday gifts for teachers:
1. This super cute chapstick apple is a really fun gift for a teacher. It's a little bit crafty, a lot affordable and has the bonus of offering the teacher something almost everyone loves – EOS chapstick!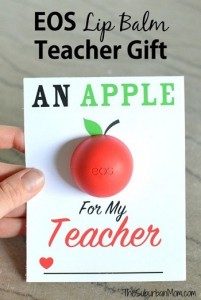 2.  If you have somewhat older kids, capable of more advanced crafting, this DIY sharpie mug is pretty awesome. This particular version is dishwasher safe, making it way more practical than the first couple sets of instructions that were circulating the web.
 3.  A live plant is always a thoughtful gift, and can really help brighten a teacher's classroom. This particular craft calls for a cute paint job on the pot that reminds teachers just how instrumental they are in helping kids grow.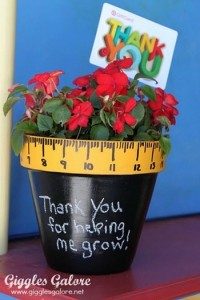 4.  If you're not into crafting or just don't have the time, many teachers claim the nicest gifts they receive are handwritten notes from their students and their parents. It may seem small, but just telling a teacher how much you appreciate them can be the most meaningful gift of all.
 5.  For all the practical parents out there, you can never go wrong with an Amazon gift card, or a new set of markers, pencils or other classroom supplies. Some teachers have wish lists that they've created for their classrooms online, so don't be afraid to ask them if there is something in particular they need.