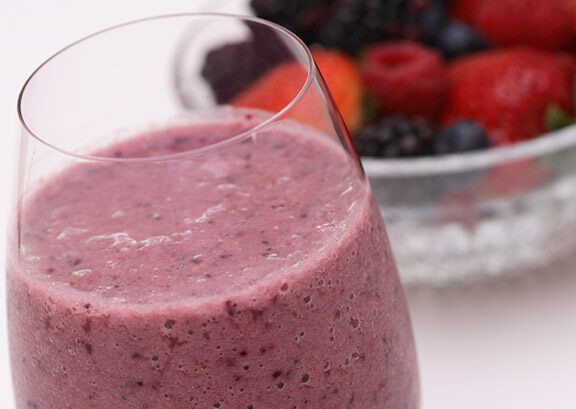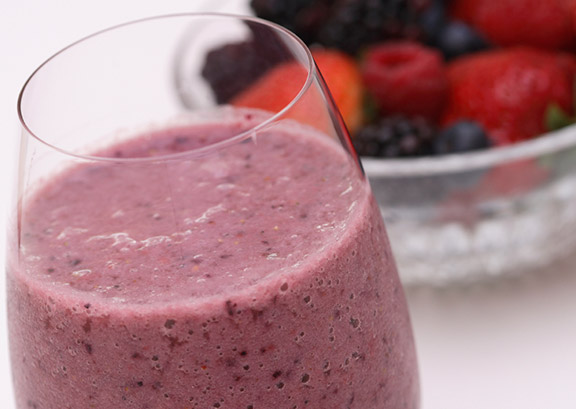 PREP: 3 min
COOK: N/A
SERVES: 1
Fruit Smoothie
SHARE THIS:
Smooth, sweet, tangy and refreshing. Power your day with this easy blast of delicious nutrition.
Ingredients
In a blender, combine:
1 C. Oakhurst Lowfat milk
4 oz. vanilla yogurt
½ C. fresh or frozen berries
3 ice cubes
Optional: banana
Preparation
Blend until smooth.
Author: Pam Stuppy
You might also enjoy...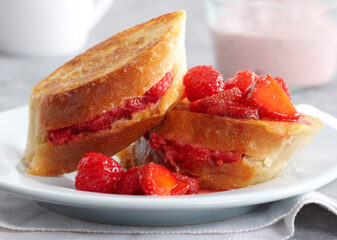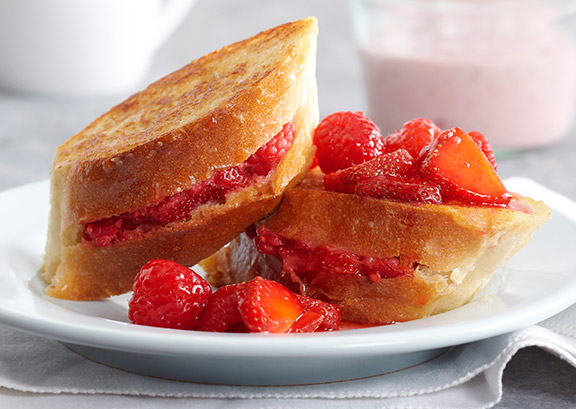 Berry-Stuffed French Toast with Vanilla Yogurt Sauce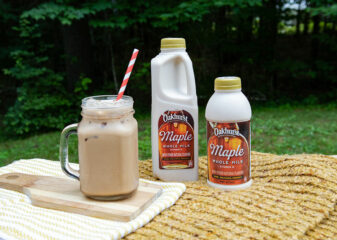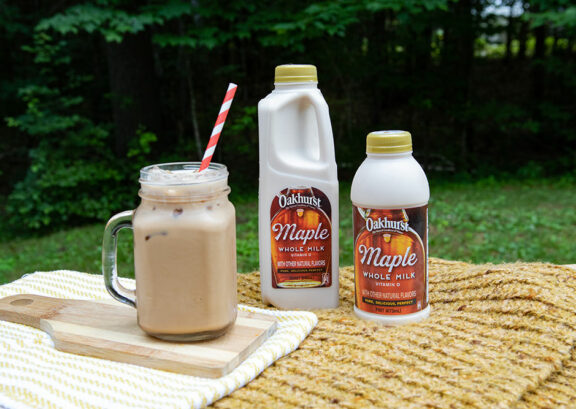 Maple Milk Latte
Raspberry, Vanilla and Blueberry Stacked Smoothie Recipe
You might also enjoy...
Creamy Chicken Noodle Soup