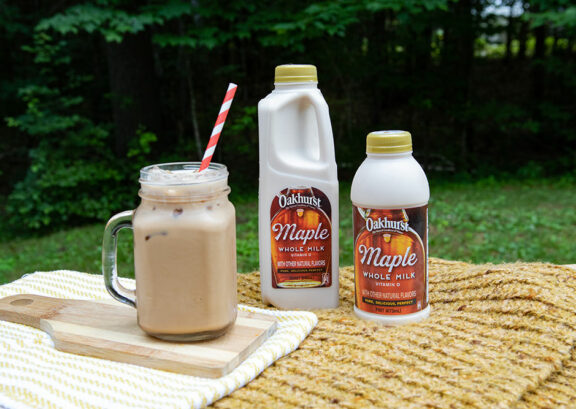 PREP: 5 min.
COOK: 5 min.
SERVES: 1
Maple Milk Latte
SHARE THIS:
The natural goodness of…iced coffee. This DIY maple latte is super simple to make and super delicious to sip while you watch the kids play in the pile of leaves you just raked.
Ingredients
2–4 shots cold brew/strong coffee, cooled
1½ cups maple milk
Ice
Maple syrup
Preparation
Poor the maple milk into a mason jar and cover with a lid
Shake it until the maple milk appears foamy. (About 15 seconds)
Pop it into the microwave for 10-15 seconds
While the maple milk is in the microwave, add coffee and ice to a cup.
Pour the warmed maple milk over the iced coffee using a spoon to hold back the foam.
Drizzle maple syrup into the glass, then top with the remaining foam.
Drizzle an extra spoonful of maple syrup on top. (Optional)
You might also enjoy...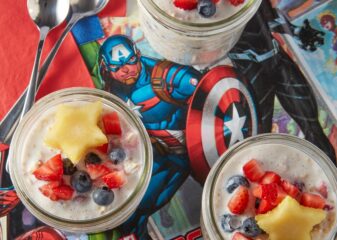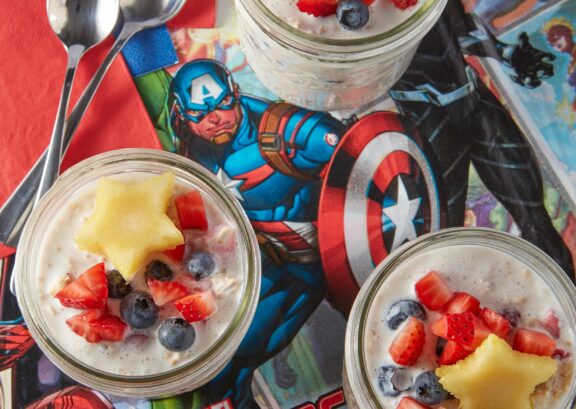 Captain America's Overnight Oats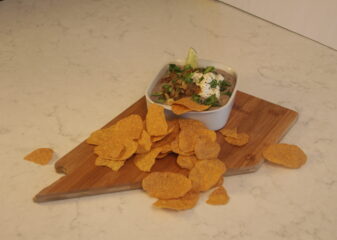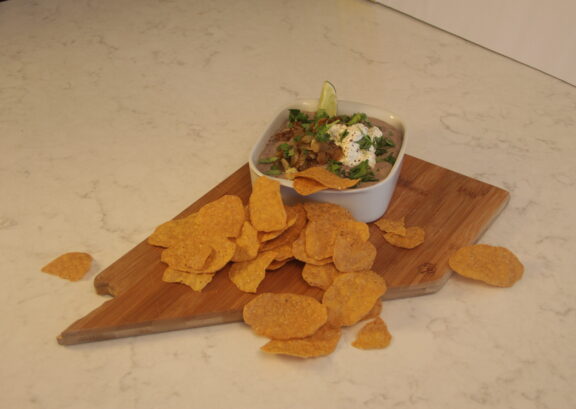 Savory Smooth Black Bean Dip
You might also enjoy...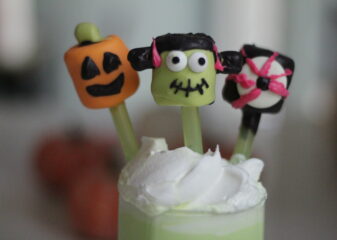 Monster Mania Milkshake