PREP: 10 minutes
COOK: NA
SERVES: 8
Homemade Hot Cocoa Mix
SHARE THIS:
Perfect to gift or keep stashed in the cupboard, this homemade hot cocoa mix is an elevated version of the paper packet we all grew up with. Mix up a few batches and place in decorative glass jars tied with a ribbon for a great homemade gift idea.
Ingredients
1/2  cup cocoa powder (try using dark chocolate cocoa powder for an intensely chocolate experience)
1/2  cup granulated sugar
1/3  cup evaporated milk
1  teaspoon salt
1  cup Oakhurst Whole Milk, for serving
Preparation
In a small bowl, whisk together cocoa powder, granulated sugar, evaporated milk and salt. Store the hot cocoa in a glass jar with a lid. When the craving for cocoa strikes, heat 1 cup whole milk in a small saucepot until just steaming. While the milk warms, add roughly 3 tablespoons cocoa mix to a mug. Pour the hot milk into the mug and mix well to combine. Top with a handful of mini marshmallows before serving, if desired.
Recipe courtesy of Half & Half magazine, a food magazine celebrating dairy and those who make it. Learn more and subscribe at halfandhalfmag.com.
You might also enjoy...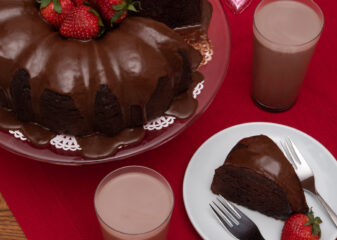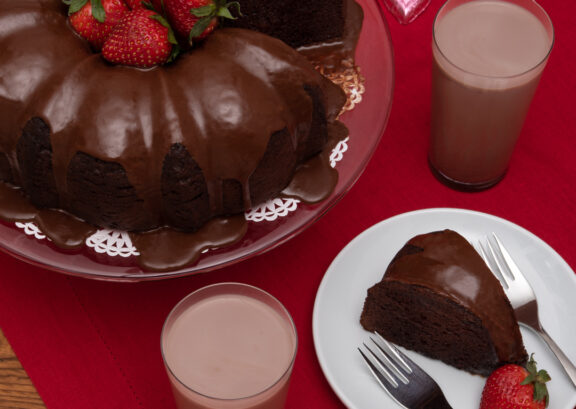 Chocolate Bundt Cake
Raspberry, Vanilla and Blueberry Stacked Smoothie Recipe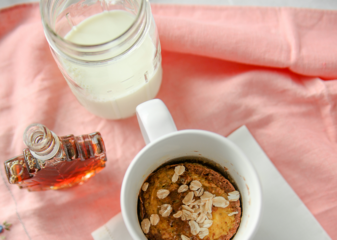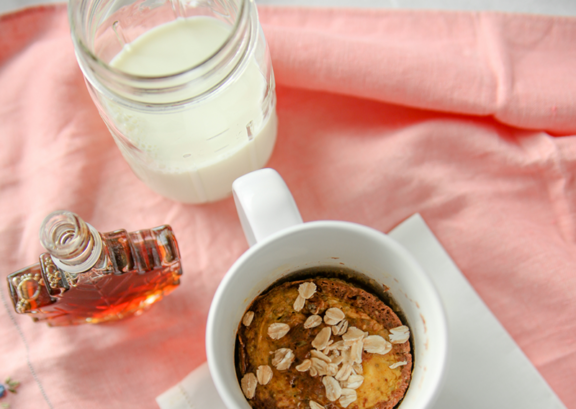 Pumpkin Oatmeal Mug Bake
You might also enjoy...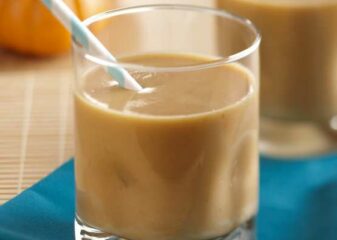 Pumpkin Pie Smoothie