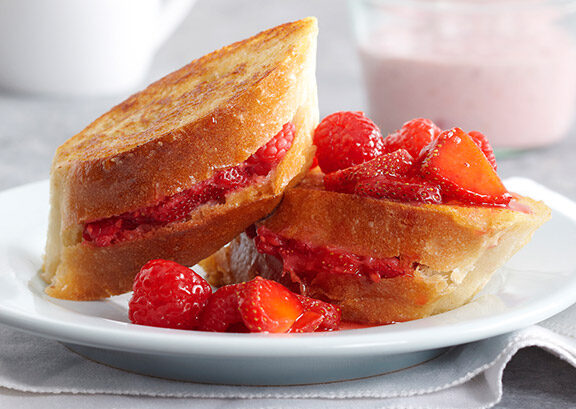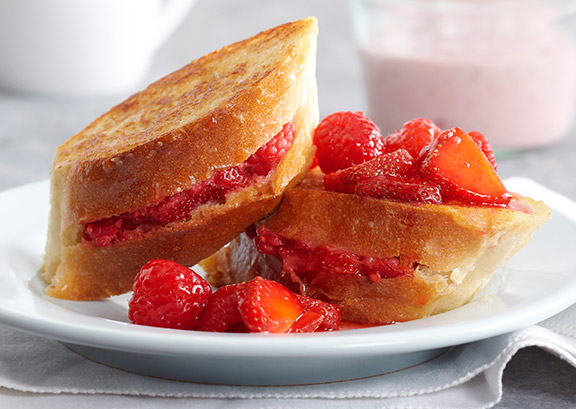 PREP: 15 min
COOK: 5 min
SERVES: 4
Berry-Stuffed French Toast with Vanilla Yogurt Sauce
SHARE THIS:
Creamy filling, sweet syrup, and a flavorful dash of vanilla. Kids and grownups alike will fall for this breakfast pleaser.
Ingredients
2 cups mixed fresh berries, such as blueberries, sliced strawberries, raspberries, or blackberries
2 tablespoons powdered sugar
1/3 cup sweetened condensed milk
1 (6-ounce) container vanilla yogurt
1 (10-ounce) loaf French bread
1 large egg
1 large egg white
1/3 cup Oakhurst Milk
1 teaspoon granulated sugar
1 teaspoon vanilla extract
¼ teaspoon ground cinnamon
2 tablespoons unsalted butter
Mixed fresh berries, for serving
Preparation
Combine the 2 cups berries and the powdered sugar in a medium bowl and stir gently to combine.
For the sauce, combine 1/2 cup of the sweetened berries, the sweetened condensed milk and yogurt in a blender. Blend until smooth; set aside.
Preheat the oven to 225°F. Cut the bread into eight 1-1/2-inch slices. Cut into each piece almost all the way through to create a pocket.
Stuff each pocket with 3 tablespoons of the remaining sweetened berries, and then press lightly to close. Set aside.
Whisk the eggs, egg white, milk, granulated sugar, vanilla and cinnamon in a medium bowl. Melt 1 tablespoon of the butter in a large skillet over medium heat. Dip the stuffed bread slices in the egg mixture to coat. Cook in the skillet until lightly browned on both sides, about 2 minutes, turning once.
Add more butter to the pan as needed. Place the cooked bread slices on a large platter and keep warm in the oven while you cook the remaining slices.
Place two stuffed slices on each of four serving plates. Top with mixed berries and serve with the yogurt-berry sauce and fresh berries.
Author: The Dairy Good Cookbook © 2015 Andrews McMeel Publishing
You might also enjoy...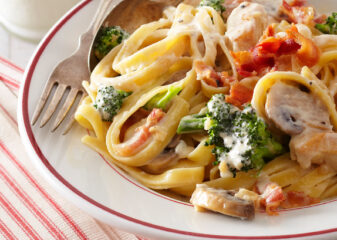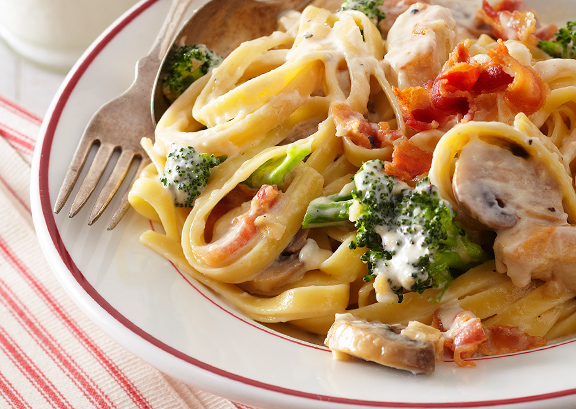 Parmesan Chicken Fettuccine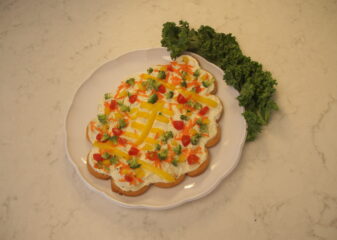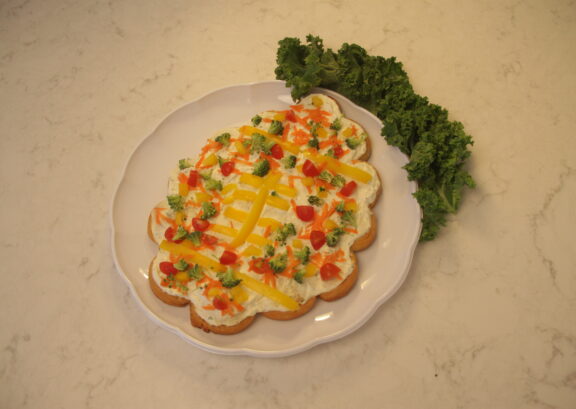 Football Veggie Pizza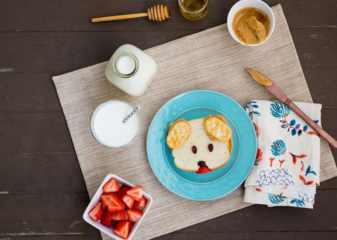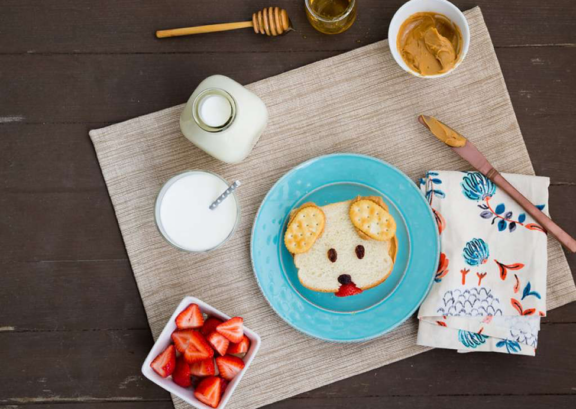 Puppy Peanut Butter Sandwich Recipe
You might also enjoy...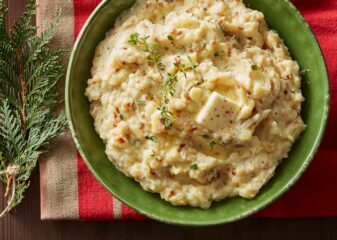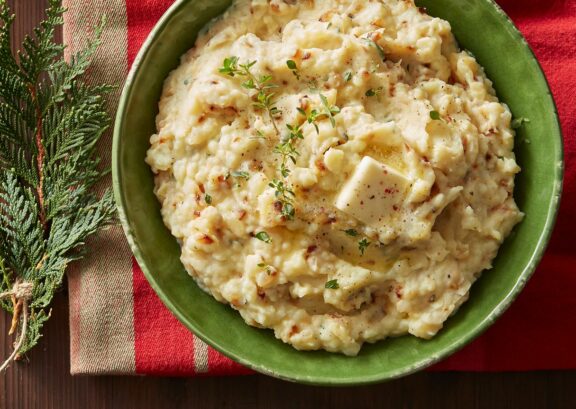 Caramelized Onion & Herb Mashed Potatoes