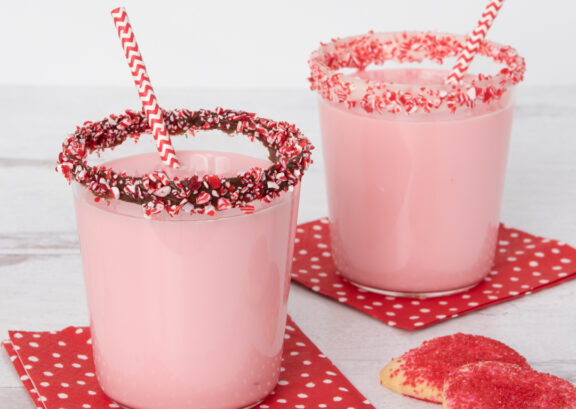 PREP: 2
COOK: chill 1 hour
SERVES: 4
Peppermint Milk
SHARE THIS:
Celebrate National Peppermint Day, or any day, with this easy and delicious flavored milk recipe. Pair it with some of your favorite cookies!
Ingredients
1 quart Oakhurst Whole Milk
20 hard peppermint candies, plus more for garnish
melted chocolate (semi-sweet, dark, milk, or white)
Preparation
Combine the peppermint candies and milk in a pitcher and stir. Refrigerate for 1 hour, stirring a couple times, then strain out the candies.
Dip the rims of tumbler glasses in melted chocolate and then in crushed peppermint candies. Chill for about 10 minutes to set.
Pour the peppermint milk into the glasses, and enjoy!
You might also enjoy...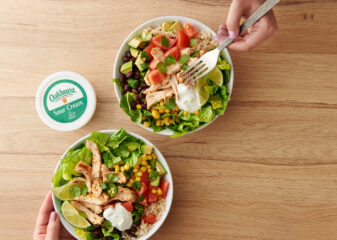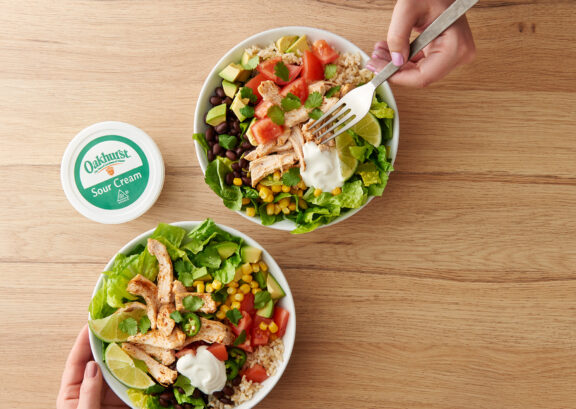 Chicken Burrito Bowls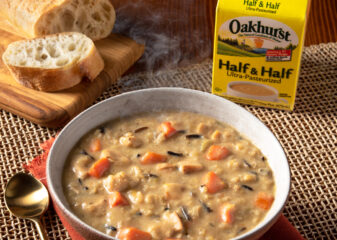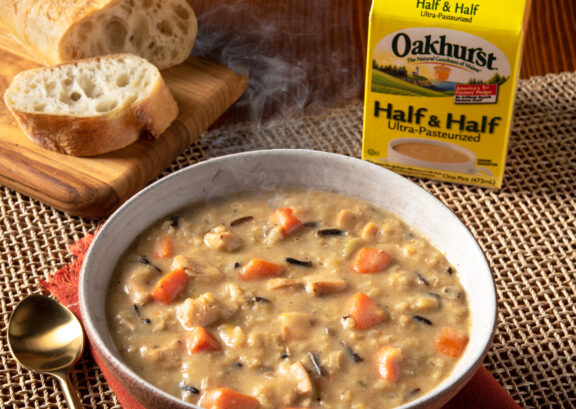 Cream of Chicken and Wild Rice Soup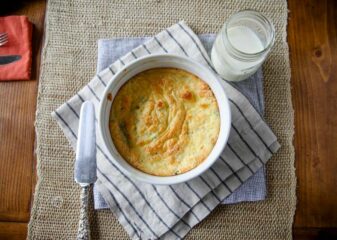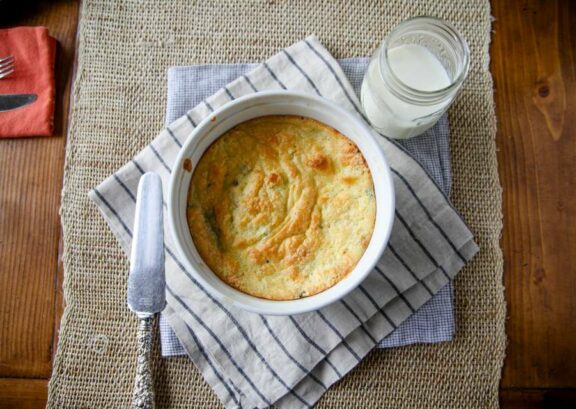 Spiced Up Soufflé
You might also enjoy...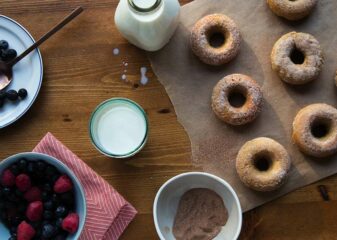 Snickerdoodle Donuts