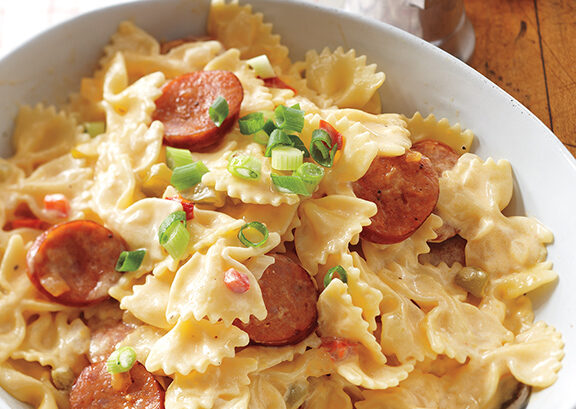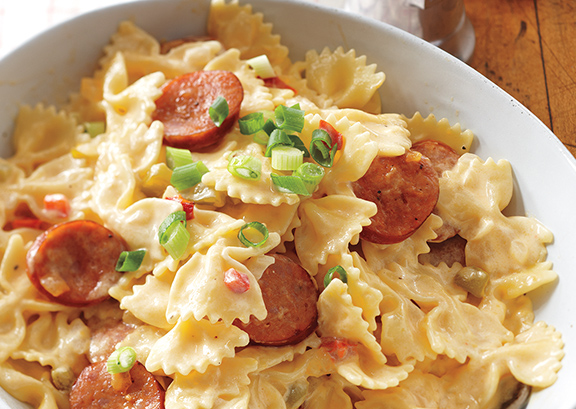 PREP: 10 min
COOK: 20 min
SERVES: 4
Cajun Mac and Cheese
SHARE THIS:
Andouille sausage adds a spicy kick to this family classic. (It's sooo good!)
Ingredients
2 tablespoons butter
2 large yellow onions, finely diced (about 2 cups)
2 cups finely diced bell peppers
1 cup sliced Andouille sausage
4 cups Oakhurst Heavy Cream
2 cups shredded Cheddar cheese
1/4 teaspoon salt
1/2 teaspoon freshly ground black pepper
1 pound bow-tie pasta, cooked according to package directions
1/4 cup sliced green onions
Preparation
Melt the butter in an extra-large skillet over medium-high heat. Add the onions and bell peppers and cook until the vegetables begin to soften, about 5 to 6 minutes.
Add the sausage and cook for another 5-6 minutes or until the vegetables are soft and the sausage begins to brown.
Pour the Heavy Cream and increase the heat to high. Bring to a boil, then turn the heat to low and simmer until the cream as thickened slightly, about 5 minutes.
Add the cheese and stir until melted and combined. Season with salt and black pepper. Add the cooked pasta and stir until all ingredients are well combined and the pasta is coated with sauce.
Serve immediately topped with a sprinkling of green onions.
Author: The Dairy Good Cookbook © 2015 Andrews McMeel Publishing
You might also enjoy...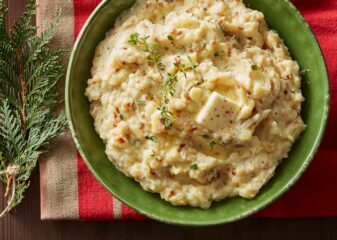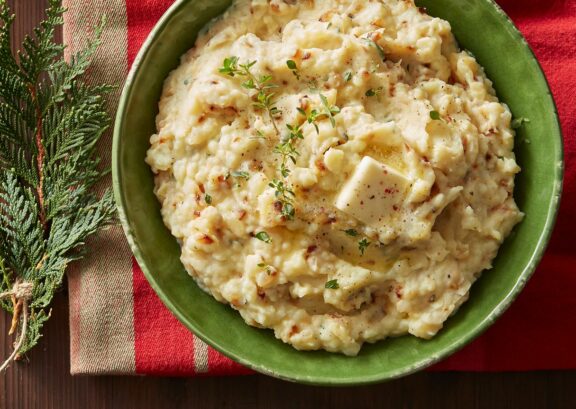 Caramelized Onion & Herb Mashed Potatoes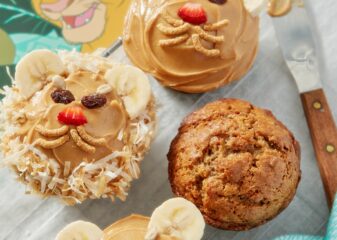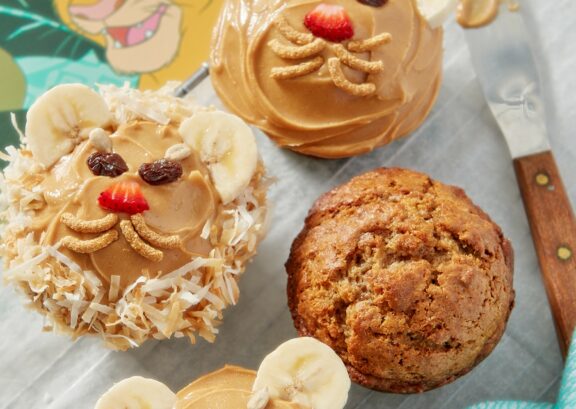 Disney's Simba Banana Muffins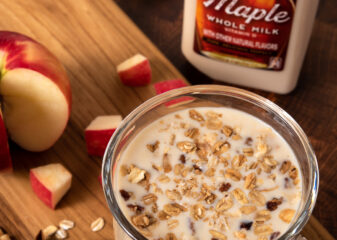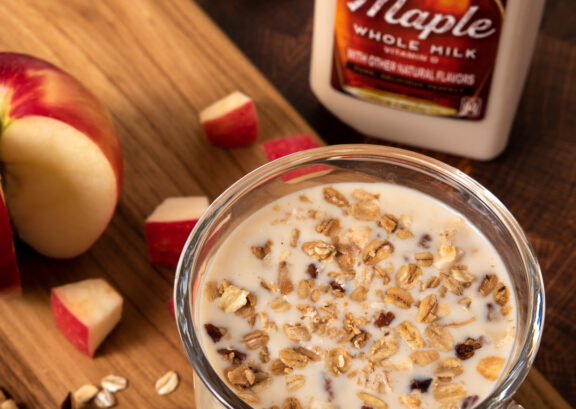 Warm Maple Oat Smoothie
You might also enjoy...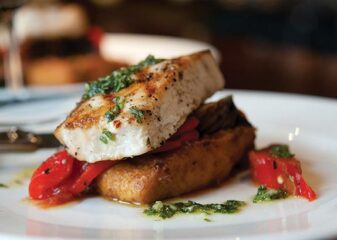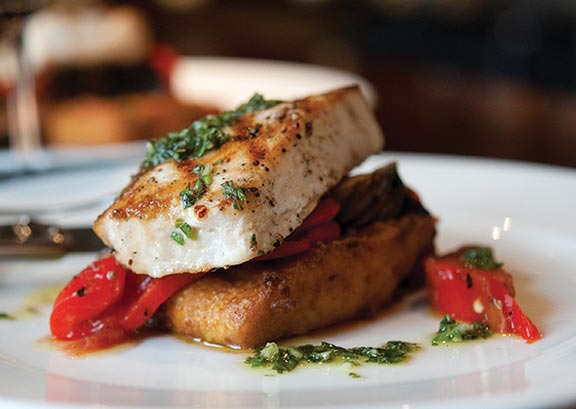 Swordfish Napoleon