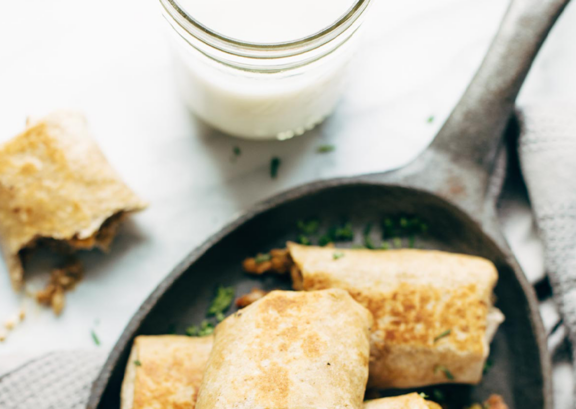 PREP: 15 min
COOK: 12 min
SERVES: 4
Garden Veggie Breakfast Burritos
SHARE THIS:
Burrrrrritos are the perfect treat for breakfast on a brrrrrrrrisk morning!
Ingredients
1 tablespoon – olive oil
1/2 cup – onion, diced
8 ounces – 99% raw lean ground turkey
2 teaspoons – ground chili powder
2 teaspoons – ground cumin
1/2 teaspoon – ground onion powder
1/2 cup – tomatoes, diced
1/2 cup – zucchini, diced
2 – large eggs
1/4 cup – Oakhurst fat free milk
2 ounces – soft goat cheese
4 – 10-inch whole wheat tortillas
Salt (optional)
Preparation
Heat half of the oil in a large nonstick skillet over medium heat. Add the onions and sauté for 5 minutes, until soft. Add the turkey, chili powder, cumin, salt (optional), and onion powder. Brown the meat until crumbled and fully cooked. Transfer to a small bowl and set aside.
In the same pan, add the zucchini, tomatoes, and remaining 1/2 tablespoon oil. Sauté for 5 minutes, until soft.
Whisk the eggs and 1/4 cup milk together in a small bowl. Add to the pan and reduce heat to low, slowly pulling a spoon through the mixture to get very gently cooked scrambled eggs. When the eggs are almost completely cooked, add the turkey back in the pan with 1 ounce of goat cheese. Stir to combine.
Divide the mixture between 4 tortillas. Smear the remaining goat cheese on the edges of the tortillas to help them stick together when rolled. Roll the side edges in first, then tuck the top under and roll tightly to create a burrito. If desired, wipe out the pan and add the completed burritos to the pan over medium heat for a few minutes to get the exterior golden brown and crispy.
Serve with remaining 8-ounce glass of milk.
Recipe and photo by Lindsay Ostrom of Pinch of Yum from the Milklife.com site.
You might also enjoy...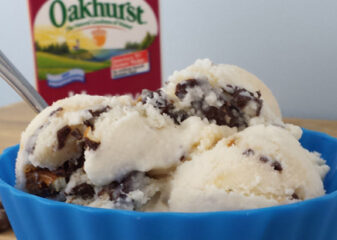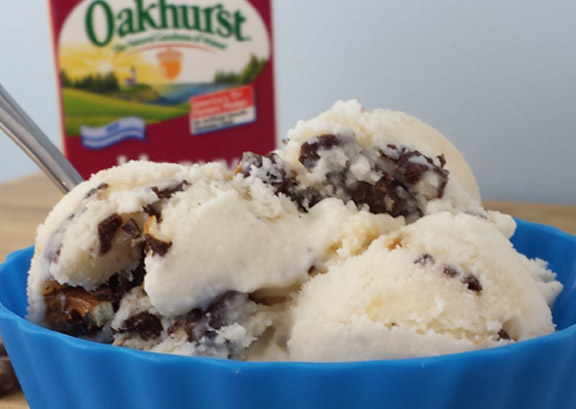 Homemade Chocolate Covered Pretzel & Caramel Ice Cream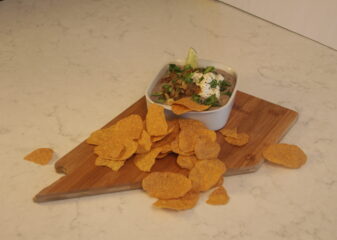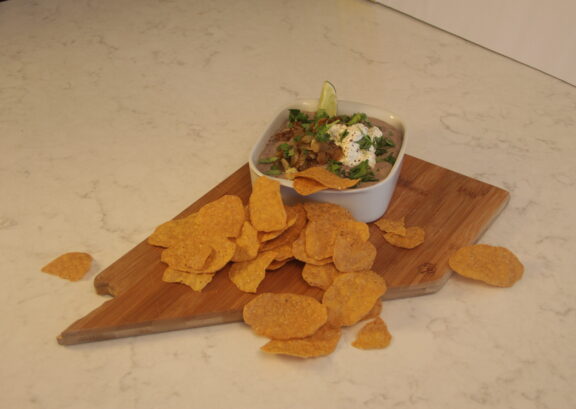 Savory Smooth Black Bean Dip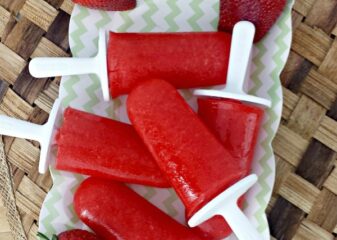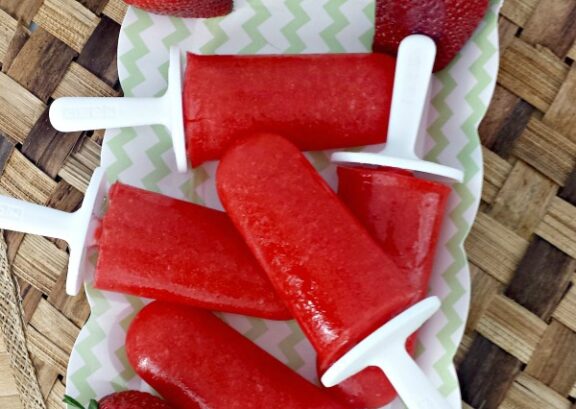 Strawberry Lemonade Homemade Ice Pops
You might also enjoy...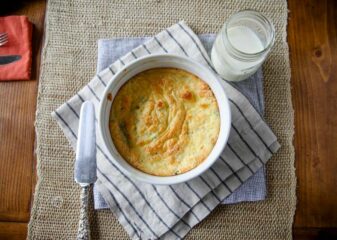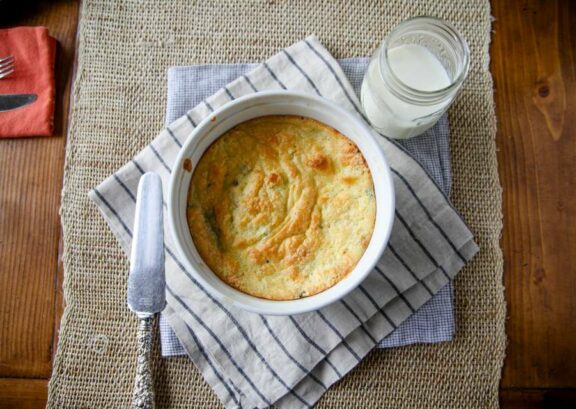 Spiced Up Soufflé