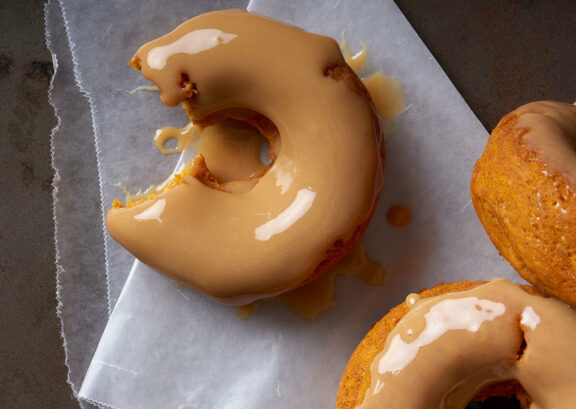 PREP: 30 min
COOK: 2 hr
SERVES: 12
Pumpkin Donuts
SHARE THIS:
Pumpkin Perfect- Check out these delicious Pumpkin Donuts.
Ingredients
For the dulce de leche glaze:
14-ounce can sweetened condensed milk
¼ cup Oakhurst half and half
For the donuts:
1 box yellow cake mix
15-ounce can pumpkin puree
1½ teaspoons pumpkin pie spice
Preparation
For the dulce de leche glaze:
Place can of sweetened condensed milk in the bottom of a pot. Cover with water and bring to a boil.
Reduce to a simmer and heat condensed milk for 2 hours, adding extra boiling water to ensure can remains covered with water while cooking.
Remove from water with tongs and let cool completely.
Whisk together dulce de leche and half and half to combine.
Glaze baked donuts.
For the donuts:
Heat oven to 325 F and grease a donut pan. Set aside.
In a large bowl, beat together cake mix, pumpkin puree and pumpkin pie spice until combined
Fill a gallon-sized zip-top bag with mixture and seal. Cut the tip off one of the bottom corners of the bag.
Pipe mixture into greased donut pan.
Cook for 12–14 minutes.
Let donuts cool in pan 5 minutes before removing and cooling completely on a wire rack.
Once cool, frost donuts with dulce de leche glaze. Enjoy immediately or store in an airtight container.
Recipe and image courtesy of Half & Half, a food magazine celebrating dairy and those who make it. Learn more and subscribe at HalfandHalfmag.com.
You might also enjoy...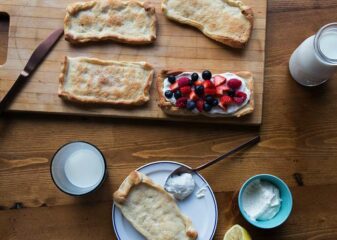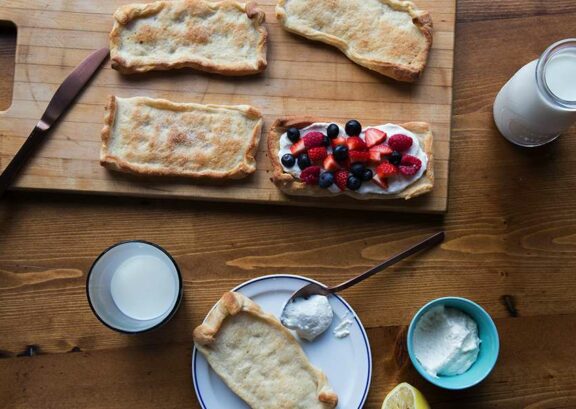 Monster Breakfast Pizza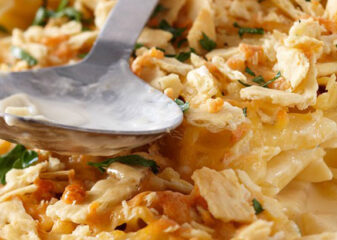 Smoky Mac and Cheese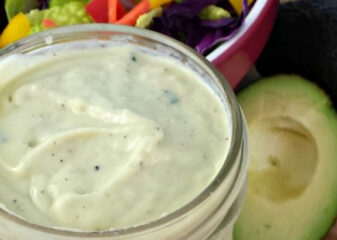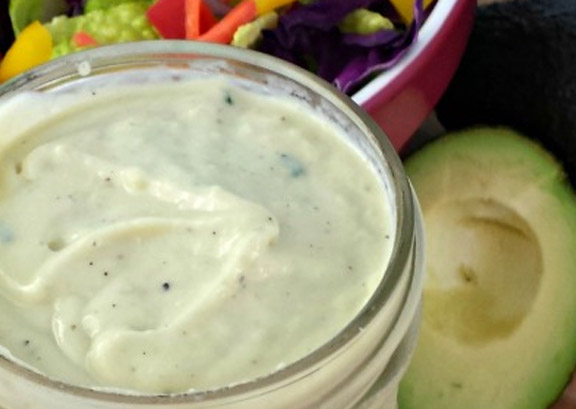 Avocado Ranch Dressing
You might also enjoy...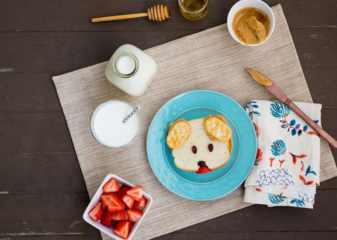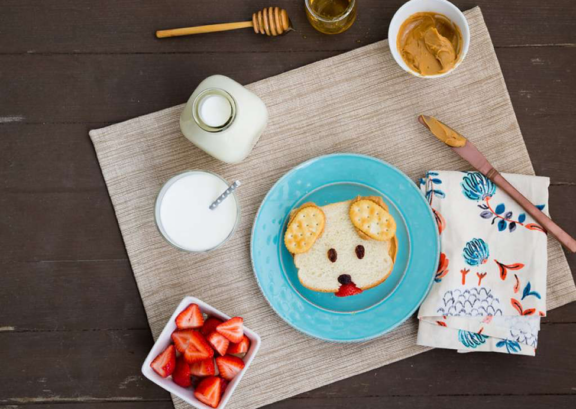 Puppy Peanut Butter Sandwich Recipe