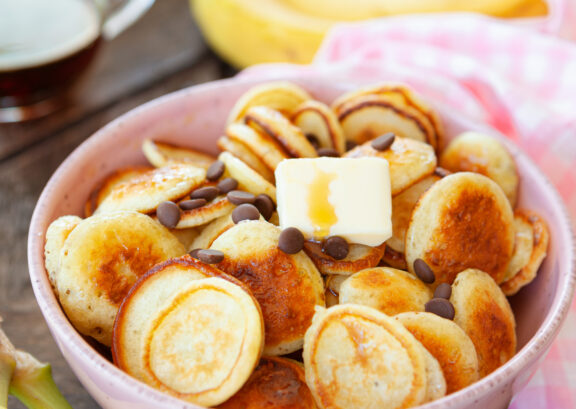 PREP: 10 min.
COOK: 10 min.
SERVES: 2-3
Mini Pancake Cereal
SHARE THIS:
These mini pancakes are loved by anyone who makes them! Thanks to Oakhurst's Buttermilk they're fluffy, delicious and so fun.
Ingredients
½ cup of all purpose flour
1 tbsp of sugar
2 tsp baking powder
½ tsp of salt
1 tsp of vanilla extract
½ cup of Oakhurst Buttermilk
2 tbsp melted Oakhurst Butter
1 egg, beaten
Vegetable or canola oil for skillet or griddle
Preparation
In a medium bowl, whisk together flour, sugar, baking power and salt.
Add Oakhurst Buttermilk, vanilla, egg and Oakhurst Butter to mixture to the dry ingredients. Mix well.
If batter seems too thin, add one tablespoon of flour at a time until desired consistency is achieved.
Heat a nonstick skillet or griddle over medium-high heat and lightly coat with vegetable oil.
Pour batter into a squeeze bottle or plastic, zip top bag. If using a bag, snip a very small portion of the corner off.
Working quickly, pipe small dots of pancake batter (each about the size of a quarter) throughout the pan (leave room to flip mini pancakes).
Cook for about one minute on the first side, or until the tops begin to bubble and the edges of the pancakes seem set. Adjust heat as needed, being careful not to burn the pancakes – they will cook quickly!
Flip pancakes over, using a small spatula, or even a fork, and cook for about one more minute until the undersides are well set and golden.
Remove pancakes from skillet and place directly in a cereal bowl to serve.
Serve with a drizzle of maple syrup, pat of butter and sprinkle with mini chocolate chips if desired.
You might also enjoy...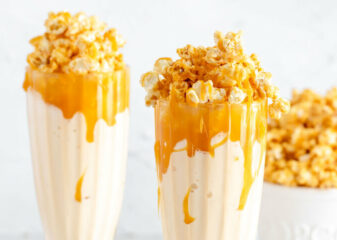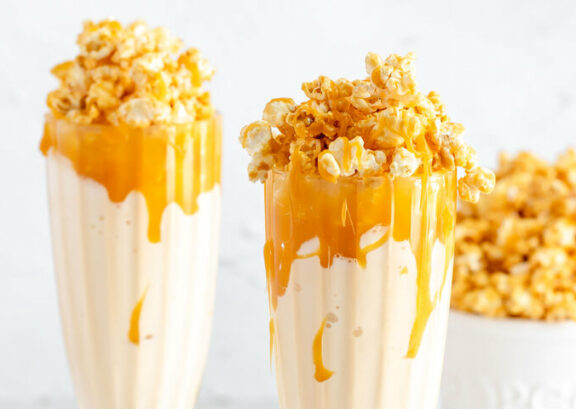 Salted Caramel Popcorn Milkshake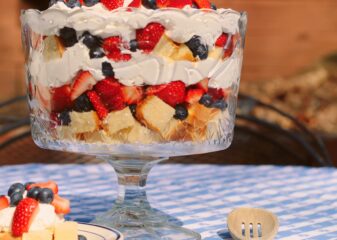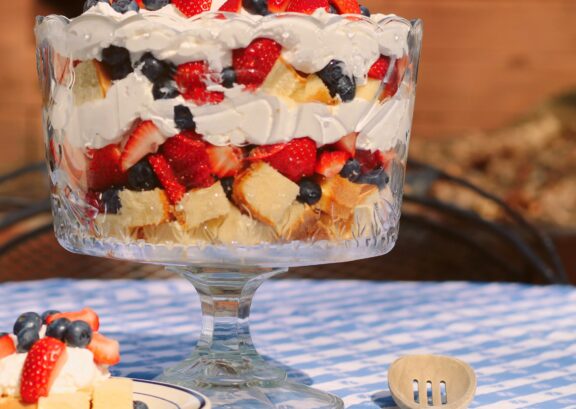 Red, White & Blue Trifle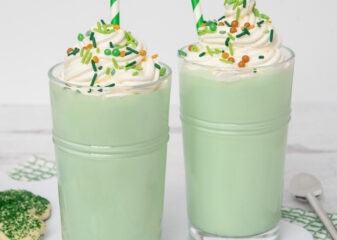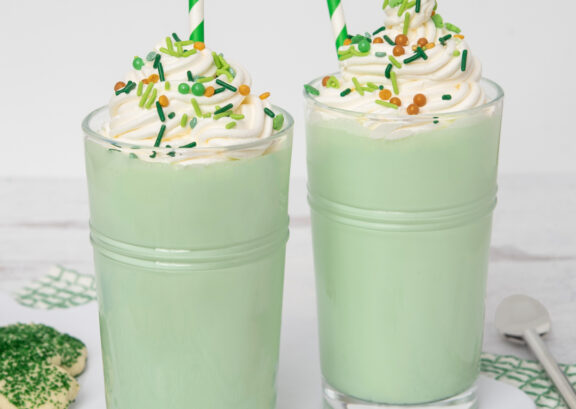 St. Patty's Day Milkshake
You might also enjoy...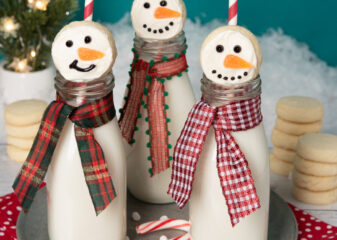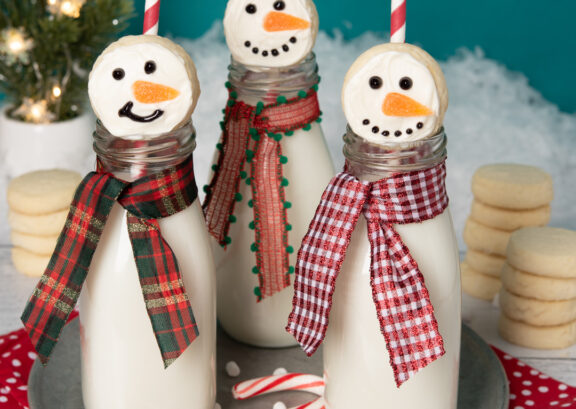 Sour Cream Snowman Cookies