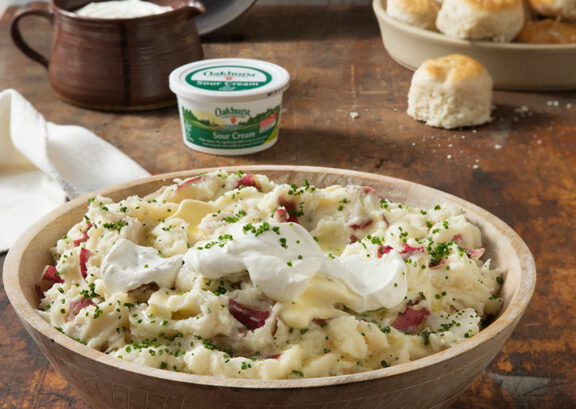 PREP: 20 min
COOK: 12 min
SERVES:
Holiday Herbed Mashed Potatoes
SHARE THIS:
Garlicky and creamy. That's really how mashed potatoes are supposed to be. Follow this recipe and you'll be making a side dish that'll make the plate.
Ingredients
5 medium potatoes, peeled and cut into 1″ cubes
3/4 cup Oakhurst Milk
4 Tablespoons butter
2 cup Oakhurst Sour Cream
2 teaspoon roasted garlic
1 teaspoon dried basil
1 tablespoon fresh parsley
Salt to taste
Preparation
Peel, cut potatoes into 1 in cubes in large pot. Cover with cold water, bring to a boil. Lower heat and simmer uncovered for 10-12 minutes.
While potatoes simmer, heat milk and butter in small saucepan. Set aside until potatoes are done.
Drain potatoes in colander, return to dry pot and mash until lumps are gone. Whisk hot milk/ butter slowly into potatoes until creamy.
Stir in Oakhurst sour cream, basil, parsley and salt to taste.
You might also enjoy...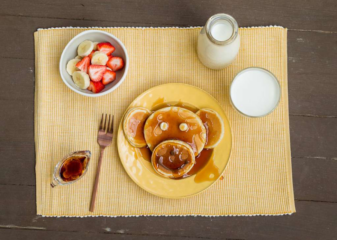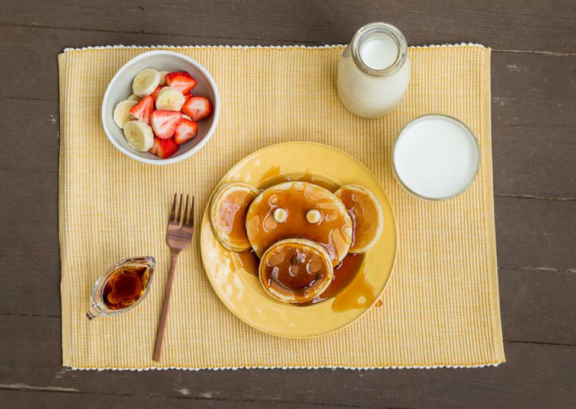 Monkey in the Middle Pancakes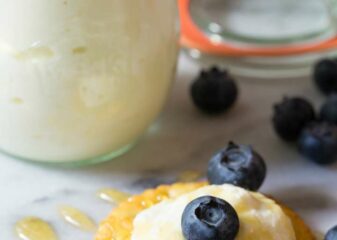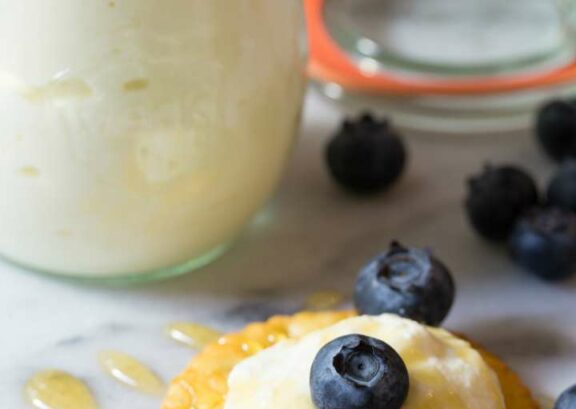 Fresh Ricotta Cheese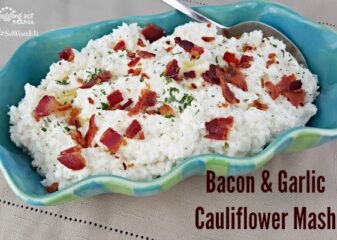 Bacon & Garlic Cauliflower Mash
You might also enjoy...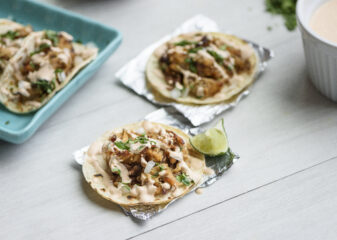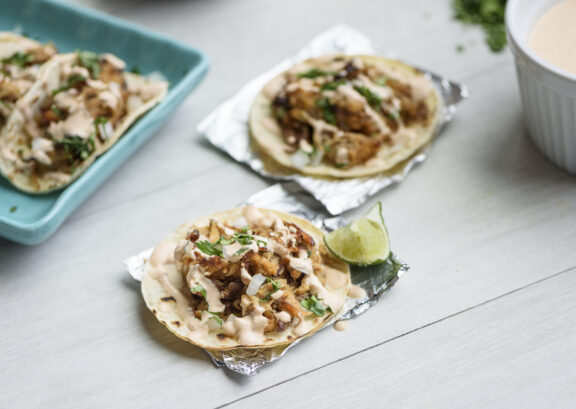 Slower Cooker Carnitas Tacos