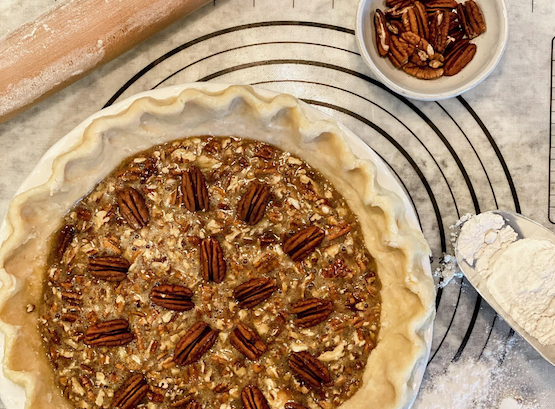 PREP:
COOK: 50 minutes
SERVES: 8-10
Grandma's Pecan Pie
SHARE THIS:
Jennifer at Fromthefamilywithlove.com shared her grandmother's pecan pie recipe with us. And we're sure glad she did. #soworthit
Ingredients
 Pie Crust
2 cups flour
½ TBSP sugar
¾ tsp salt
¾ cup shortening
1 egg
¼ cup water
½ TBSP vinegar
Pecan Filling
3 eggs, beaten
½ cup dark brown sugar
1 cup light corn syrup
3 TBSP melted butter
1 ½ tsp vanilla
1/8 tsp salt
1 cup coarsely chopped pecans
1 TBSP flour
Whole pecans to decorate the top
Preparation
Pie Crust
With a pastry blender (or in a food processor) cut in the shortening with your dry ingredients (flour, sugar, salt). It should resemble coarse crumbs.
In a small bowl beat together your egg, water and vinegar. Add to the shortening mixture and gently stir until it forms a ball.  At this point you may need to use your hands to help combine it all.  Wrap your ball in plastic wrap and chill at least 1 hour. Can freeze for future use!
Filling
Preheat your oven to 350.
Beat together the eggs, dark brown sugar and corn syrup. Add the melted butter, vanilla and salt.  Mix the chopped pecans with the flour and toss until coated. Add to your liquid ingredients, stir, and pour into your prepared pie crust.
Arrange as many whole pecans on the top as you would like to decorate.  Don't worry too much about how the top looks as you'll be smothering each slice with Oakhurst Whipped Cream.
Bake at 350 for 50 minutes until set.  If your pie crust starts getting too golden around the 40 minute mark you can cover just the crust with strips of foil or a pie shield. Let cool completely before serving.
You might also enjoy...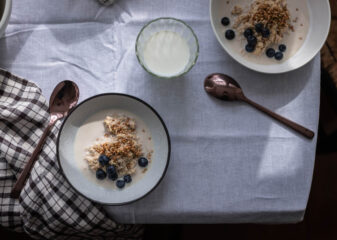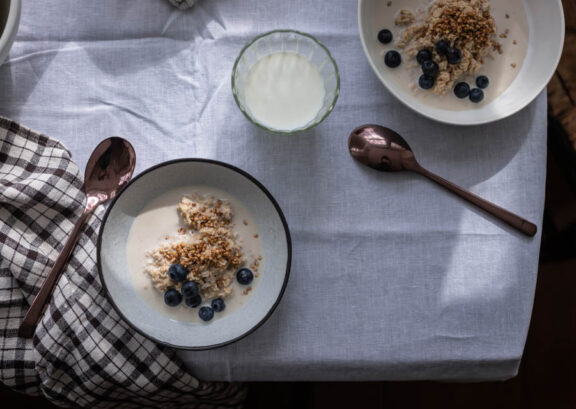 Vanilla Infused Overnight Oats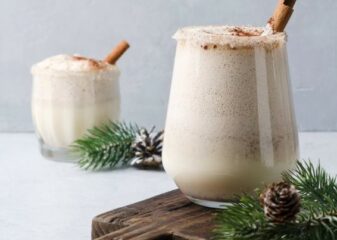 Gingerbread Rum Eggnog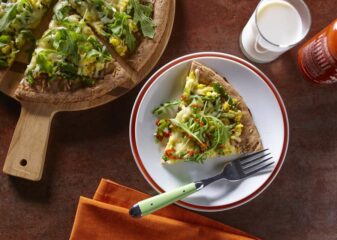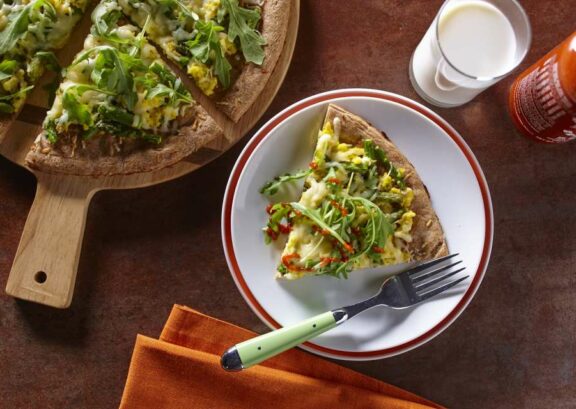 Spicy Breakfast Pizza Recipe
You might also enjoy...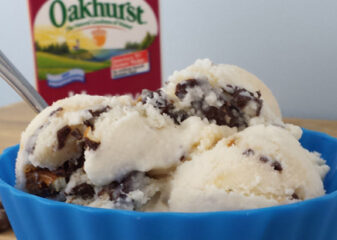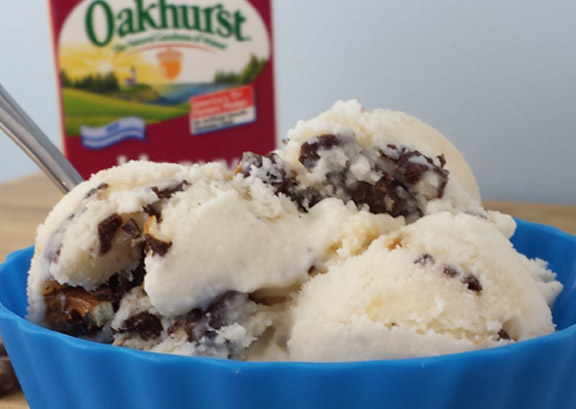 Homemade Chocolate Covered Pretzel & Caramel Ice Cream