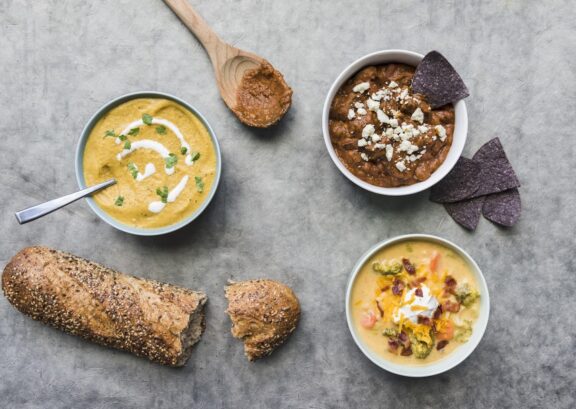 PREP: 30 min
COOK: 1 h
SERVES: 4-6
Squash Bisque
SHARE THIS:
Enjoy the taste of fall with this delicious Squash Bisque recipe.
Recipe and image provided by Half & Half Magazine.
Ingredients
• 2 tablespoons olive oil
• 1 large yellow onion, chopped
• 2 large carrots, chopped
• 1 celery stalk, chopped
• 1 medium butternut squash, peeled, seeded and chopped
• 4 garlic cloves, peeled and smashed
• 2 teaspoons Italian seasoning
• Salt and pepper to taste
• 2 cartons (8 cups) low-sodium chicken broth
• 1 cup Oakhurst Heavy Whipping Cream
Preparation
Heat oven to 400 F. Line two baking sheets with parchment paper.
In a large bowl, toss together olive oil, onion, carrots, celery, garlic, squash, Italian seasoning, salt and pepper.
Divide veggie mixture onto the prepared baking sheets and roast in the preheated oven for 45 minutes, turning once halfway through.
Remove from oven and let cool for 10–15 minutes.
Once veggies have cooled slightly, transfer one-third into a blender with one-third of the chicken broth. Purée until smooth and then pulse in one-third of the heavy cream. Pour into a heavy-bottomed pot over low heat, stirring often. Repeat with the remaining veggies, broth and cream.
Note: Depending on your blender size, this may take more than three rounds.
When ready to serve, ladle from the pot on the stove and drizzle in an extra splash of cream.
Recipe and image courtesy of Half & Half, a food magazine celebrating dairy and those who make it. Learn more and subscribe at HalfandHalfmag.com.
You might also enjoy...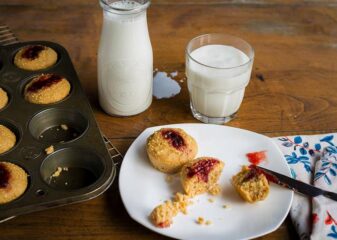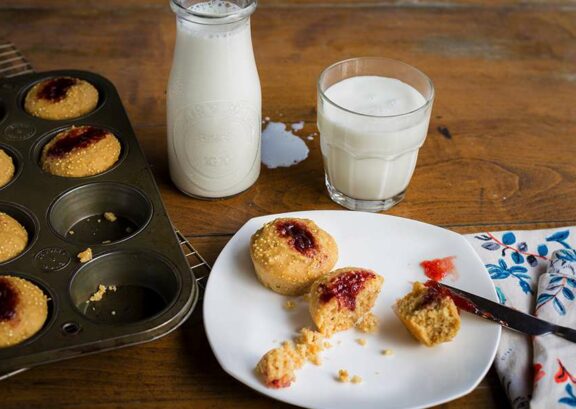 PB & J Protein Power Muffins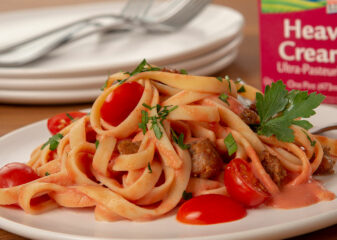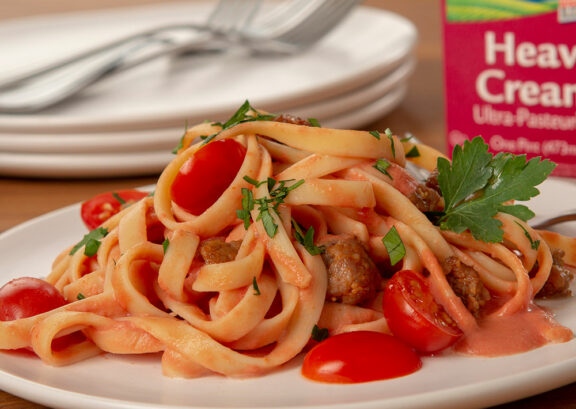 Quick Fettuccine with Creamy Tomato Sauce and Sausage
Leprechaun Milk
You might also enjoy...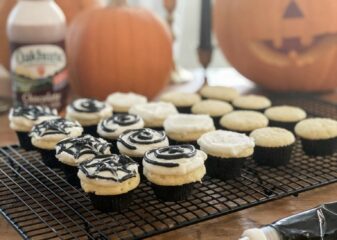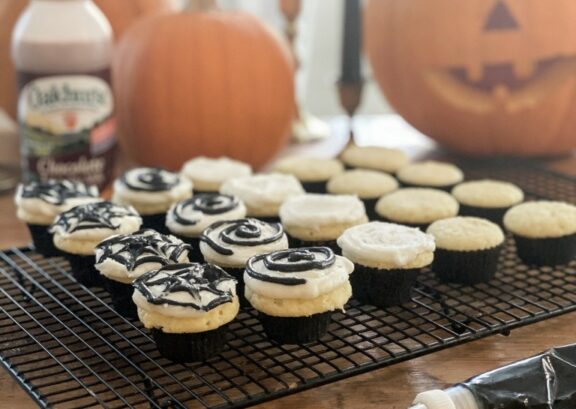 Mini Vanilla Spider Web Cupcakes