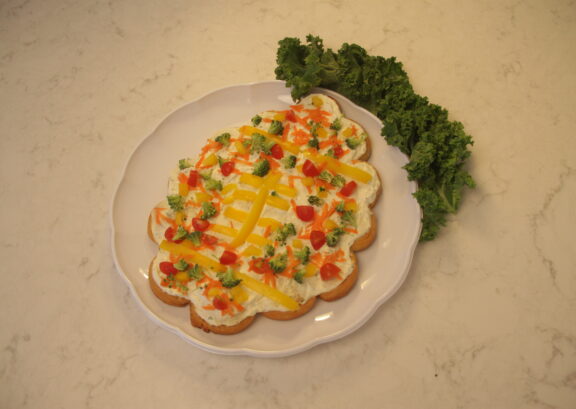 PREP: 15 min.
COOK: 15 min.
SERVES: 8
Football Veggie Pizza
SHARE THIS:
Ingredients
16oz sour cream
8oz block of cream cheese, softened
1 packet ranch dip mix
2 packages refrigerated crescent rolls
Broccoli
Carrots
Peppers
Grape tomatoes
Preparation
Preheat oven to temperature on crescent roll packaging.
Open crescent roll packaging, but do not unroll the dough. Slice the dough into 1/4 inch circles.
Place the circles on an ungreased baking sheet in the shape of a football. Press down on the dough so that all circles are connected.
Bake in the oven for about 10-15 minutes.
While the crescents are baking, mix together the sour cream, softened cream cheese and packet of ranch dip mix.
Finely dice the veggies and set aside.
Once the crescents are baked and done cooling, spread a thick layer of the sour cream mix onto the crescents.
Sprinkle veggies on top of the sour cream mix so that they are evenly distributed on the pizza. (You can place peppers strategically on the pizza to match the stitching on a football.)
You might also enjoy...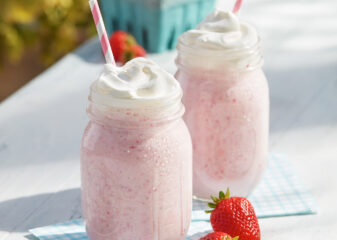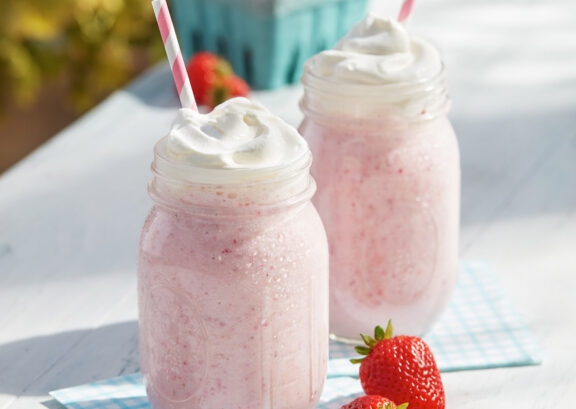 Strawberry Milkshake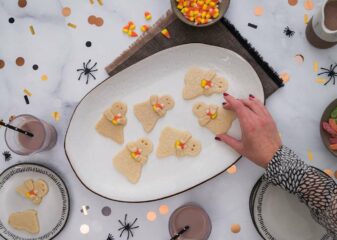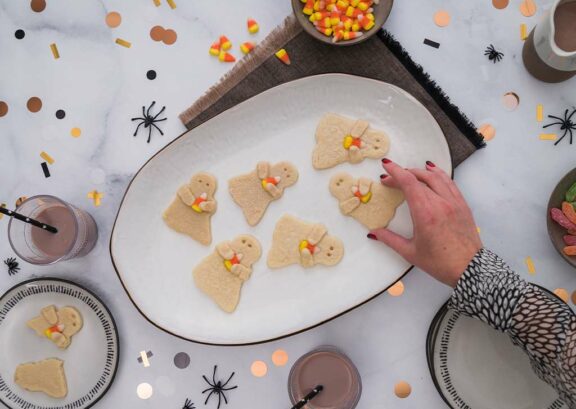 Halloween Sugar Cookies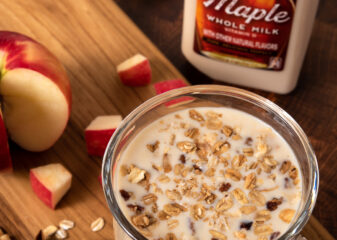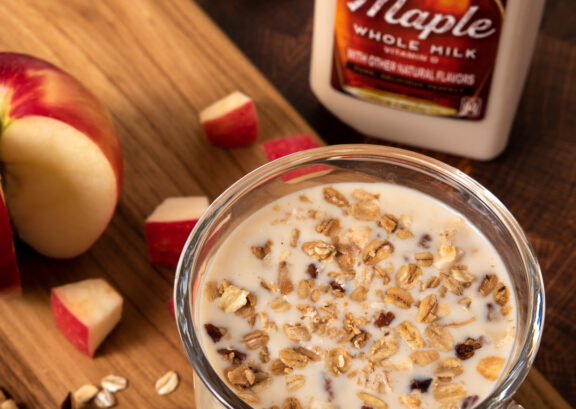 Warm Maple Oat Smoothie
You might also enjoy...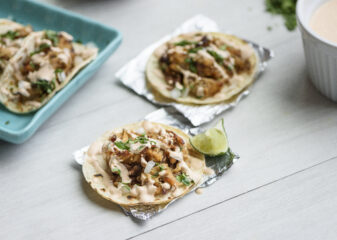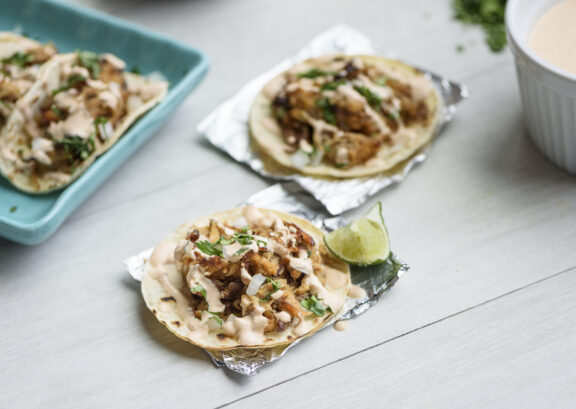 Slower Cooker Carnitas Tacos