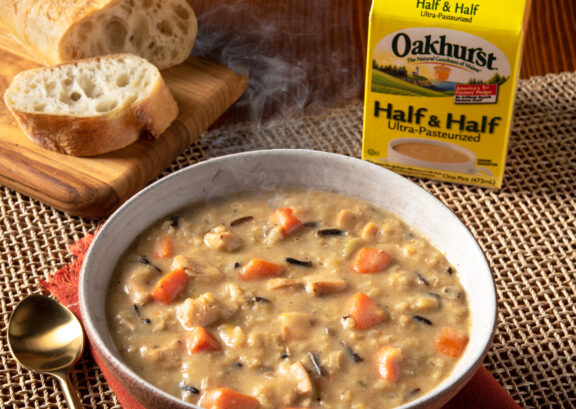 PREP: 15 minutes
COOK: 40 minutes
SERVES: 4
Cream of Chicken and Wild Rice Soup
SHARE THIS:
Ingredients
6 cups chicken broth
2 chicken breast halves (cooked, boneless and cubed)
1 (6 ounce) package of long grain and wild rice blend, quick cooking version with season packet
1/2 teaspoon ground black pepper
1/2 cup all-purpose flour
3/4 cup butter (12 tbsp. or 1 and 1/2 sticks)
1 cup carrot, diced
1 cup celery, diced
1 cup onion, diced
3 cups Oakhurst Light Cream
Preparation
Open rice, pull out seasoning packet and set aside.
In a small bowl, combine pepper and flour, set aside.
In a large pot over medium heat, combine broth and chicken. Bring to a boil, then stir in the rice. Cover and remove from heat.
In a medium saucepan over medium heat, melt butter. Add carrots, celery and onion and sauté for 5 minutes. Stir in contents of seasoning packet, and continue cooking vegetables until softened, about 5 minutes more. Add seasoned flour gradually while constantly stirring to form a roux. Sauté roux 3-4 minutes to cook out raw flour taste.
Whisk in light cream, a little at a time, until fully incorporated and smooth. Cook until thickened, 5 minutes.
Stir cream mixture into broth and rice. Cooke over medium heat until heated though and rice is done, 15-20 minutes.
Alternatively, for those who cannot get the quick-cooking version of the rice, put the broth on boil and cook the 25-minute version of long grain and wild rice blend according to the directions on the package.
You might also enjoy...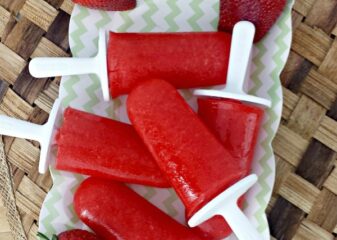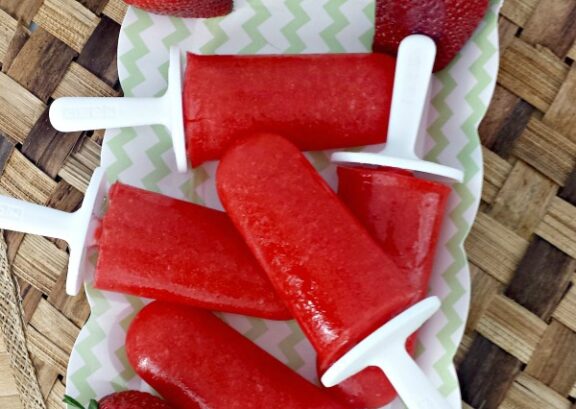 Strawberry Lemonade Homemade Ice Pops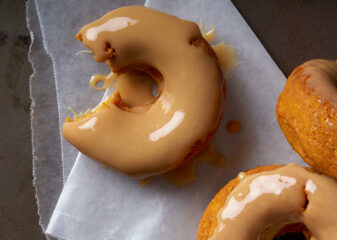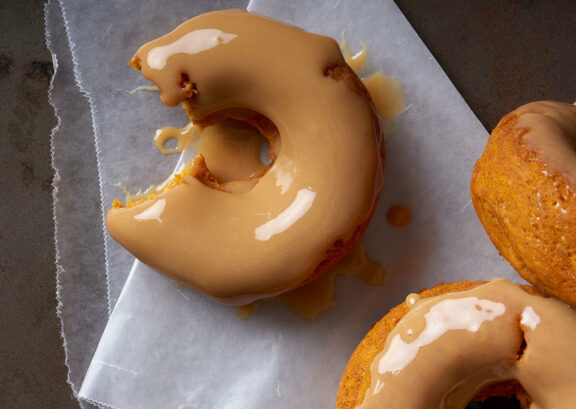 Pumpkin Donuts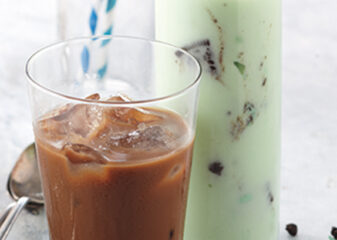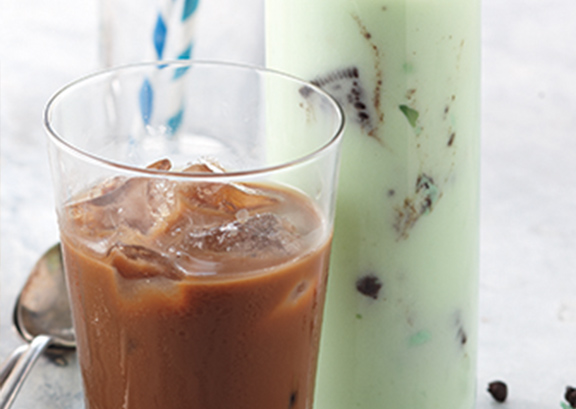 Shamrock Milk Mixer
You might also enjoy...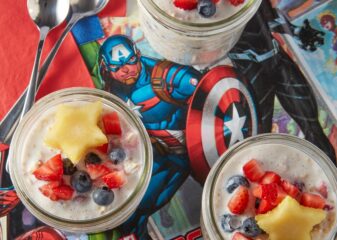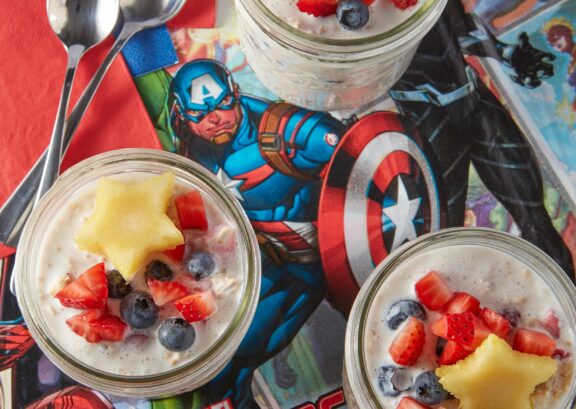 Captain America's Overnight Oats