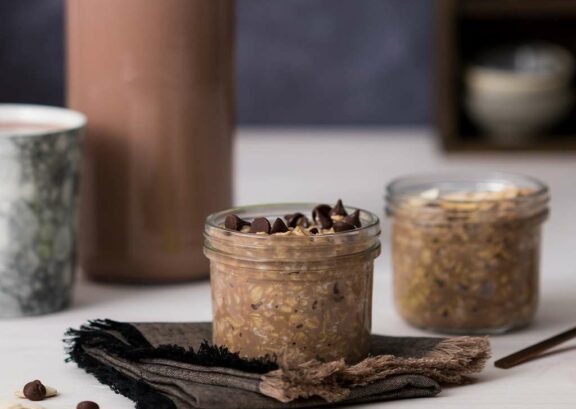 PREP: 5 min.
COOK: 8 hrs.
SERVES: 2
Chocolate Milk Overnight Oats
SHARE THIS:
Ingredients
2 cups Oakhurst whole chocolate milk
1 cup old-fashioned rolled oats
1/4 cup chia seeds
1/2 teaspoon kosher salt
1/2 cup roasted, salted pumpkin seeds or other nuts (optional)
1 tablespoon maple syrup (optional)
1/4 cup chocolate chips (optional)
Pair each serving with: 8-ounce glass of milk
Preparation
In a large, sealable container (such as a Tupperware container or Mason jar), mix together chocolate milk, oats, chia seeds, salt, and pumpkin seeds (if using).
Cover and refrigerate for at least 8 hours and up to 4 days.
Taste oats and stir in maple syrup, if desired.
Portion into 2 bowls and serve (or eat straight out of the container!).
Top with chocolate chips, if desired.
You might also enjoy...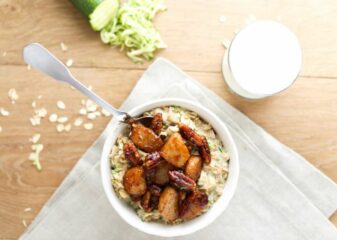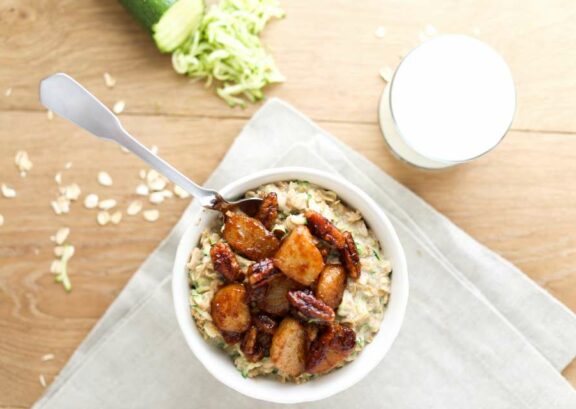 Caramelized Pear and Pecan Zoats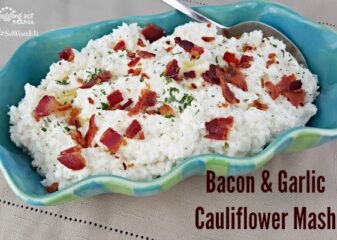 Bacon & Garlic Cauliflower Mash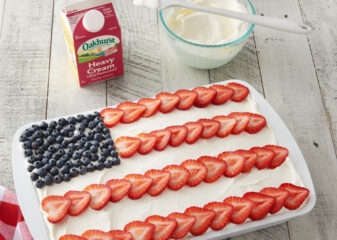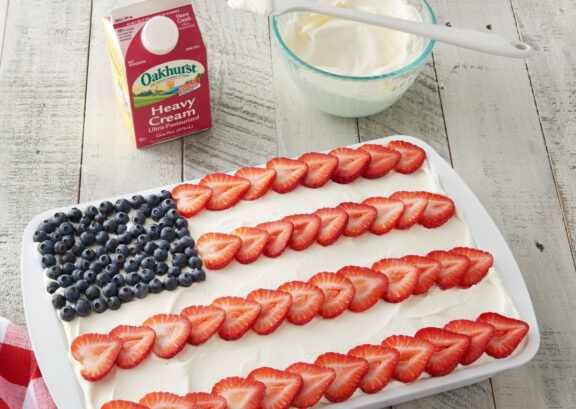 Stars & Stripes Vanilla Berry Cake
You might also enjoy...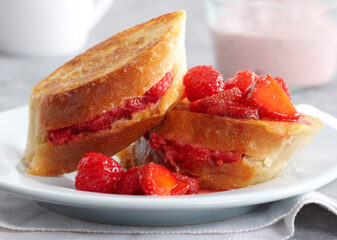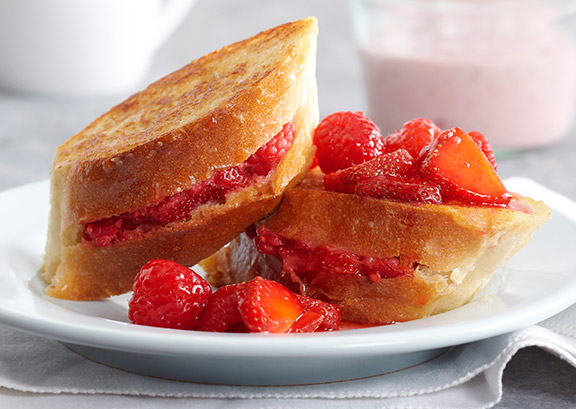 Berry-Stuffed French Toast with Vanilla Yogurt Sauce