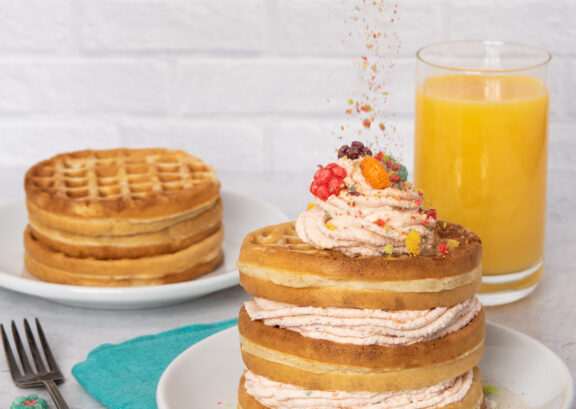 PREP: 8 hours
COOK:
SERVES: 4-5
Cereal Milk Whipped Cream
SHARE THIS:
This is a fun and unexpected twist on flavored whipped cream! Recipe from beyondfrosting.com.
Ingredients
2 cups Oakhurst Heavy Cream
1 ½ cups Cereal of choice
¼ Powdered sugar
½ Pure vanilla extract
Preparation
Prep the heavy cream
In an airtight container, combine the heavy cream with 1 cup of cereal. Refrigerate for 8 hours or overnight. Stir a couple of times for best results. Heavy cream is thick, and the cereal tends to sit on top, so stirring it will help ensure the best flavor.
Strain the heavy cream
When ready, place a fine-mesh sieve over top of a large bowl. Press the cereal using a spatula or measuring cup to extract as much liquid as possible. The mixture is so thick, the liquid won't just seep through the strainer, this takes a little elbow grease. Scrape down the outside of the strainer as well. You should end up with around 1 cup of heavy cream. Discard leftover cereal.
Make the whipped cream
Place the mixing bowl and whisk attachment in the freezer for 5 to 10 minutes to chill. This is key to making the perfect peaks as it helps to keep the cream nice and cold.
Use an electric or stand mixer to beat the heavy cream on medium-high speed until soft peaks form then slowly add the powdered sugar and continue beating on high speed until stiff peaks form.
If you want to add additional flavor to the whipped cream, grind the remaining cereal into fine powder with a food processor then beat into prepared whipped cream. Fresh whipped cream is really best if it's used right away.
You might also enjoy...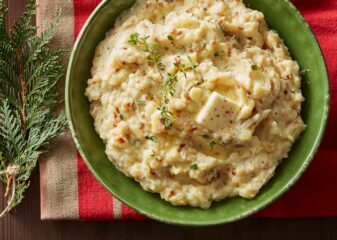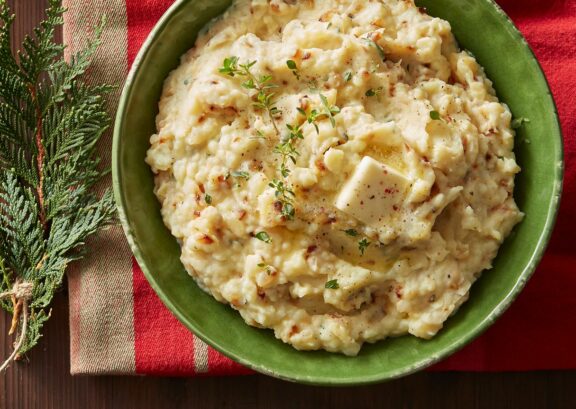 Caramelized Onion & Herb Mashed Potatoes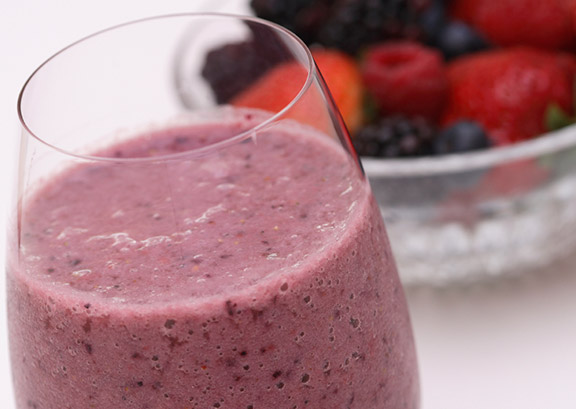 Fruit Smoothie
You might also enjoy...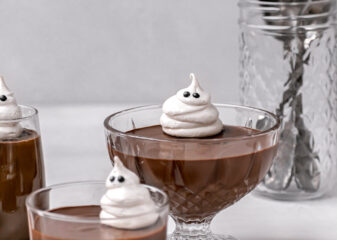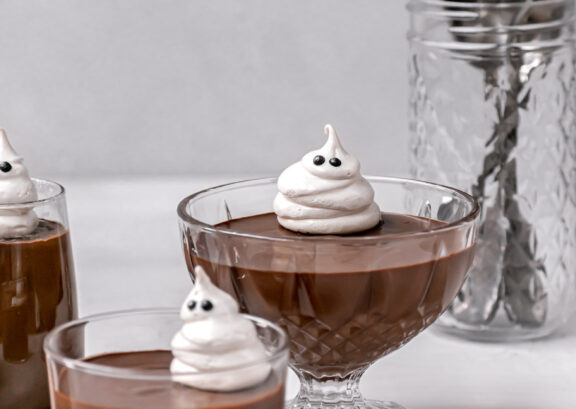 Chocolate Pots de Creme With Ghost Meringues