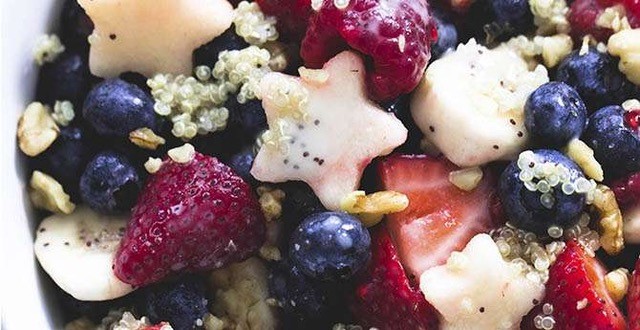 3 Red, White and Blue Recipes for Memorial Day
While the true meaning of Memorial Day is to reflect on the incredible sacrifices made by our brave military members and their families, it is also a day to come together with family and celebrate summer, freedom, and of course, BBQ.
If you're stuck on what to bring to this year's get-together, we've got 3 patriotic recipes that are perfect for pleasing both parents and kiddos alike.
What are your Memorial Day BBQ traditions?
1. Red, White and Blueberry Parfait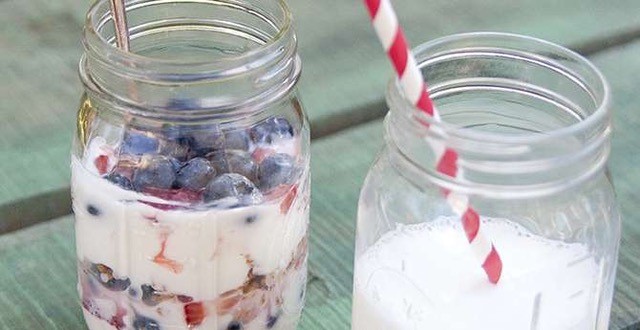 Celebrate all day, starting with breakfast, with this red, white and blueberry granola parfait. It's super simple to make, just layer your favorite yogurt with strawberries, blueberries and granola. Drizzle with honey and add pomegranate seeds and/or mint leaves for garnish. Serve with milk for a protein boosted Memorial Day breakfast!
2. Starred and Sliced Quinoa Fruit Salad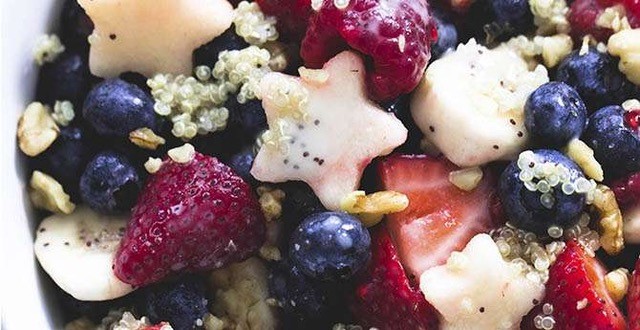 A red, white and blue mix of apples, blueberries, and star shaped bananas come together in this quinoa fruit salad topped with a creamy lemon poppy seed dressing. It's healthy enough to be considered dinner, and tasty enough to pass as dessert!
3. Patriotic Berries and Cream

Strawberries are an iconic way to welcome summer, and this super easy recipe turns them into the perfect patriotic snack. Just hollow them out, fill with Oakhurst whipped cream (or make your own) and top with a Maine Wild Blueberry. Delicious!