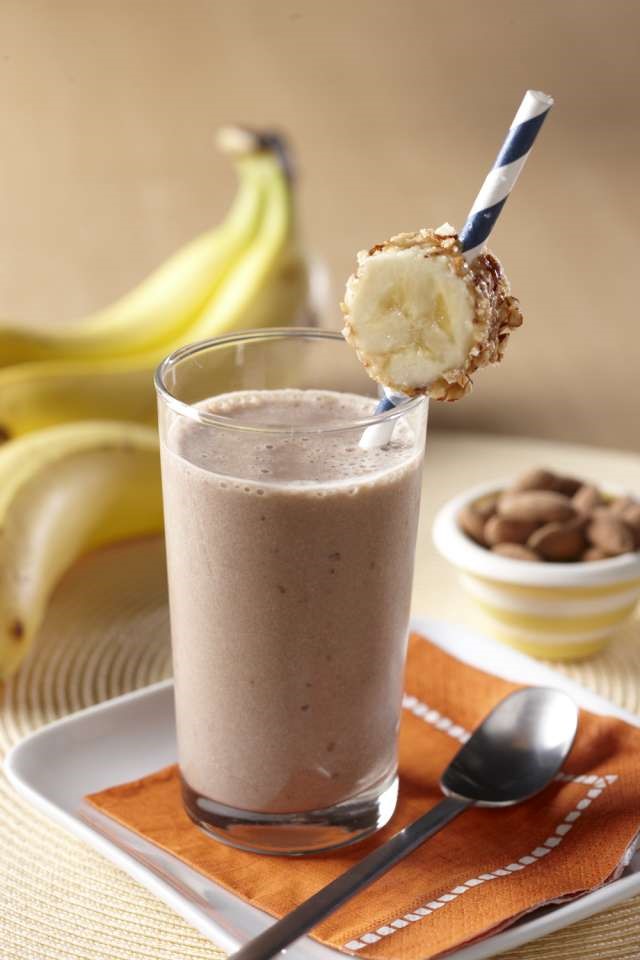 Smoothies are awesome all year long – but they're especially delicious on hot summer days when the thought of turning on the oven is…well….out of the question. Cool, quick and refreshing – smoothies are the perfect way to fuel up on the go. Make them with milk for added protein, calcium and Vitamin D. The only problem with smoothies is getting stuck in a recipe rut – so switch it up with one of these delicious summer blends.
1. Super Food Smoothie
For the picky eater who can spot a vegetable in their smoothie from a mile away – this simple recipe contains fruit only. Choose frozen wild blueberries for an extra antioxidant punch, or toss in a quarter cup of frozen greens if you're feeling daring – the strong blueberry flavor and purple color hides them really well!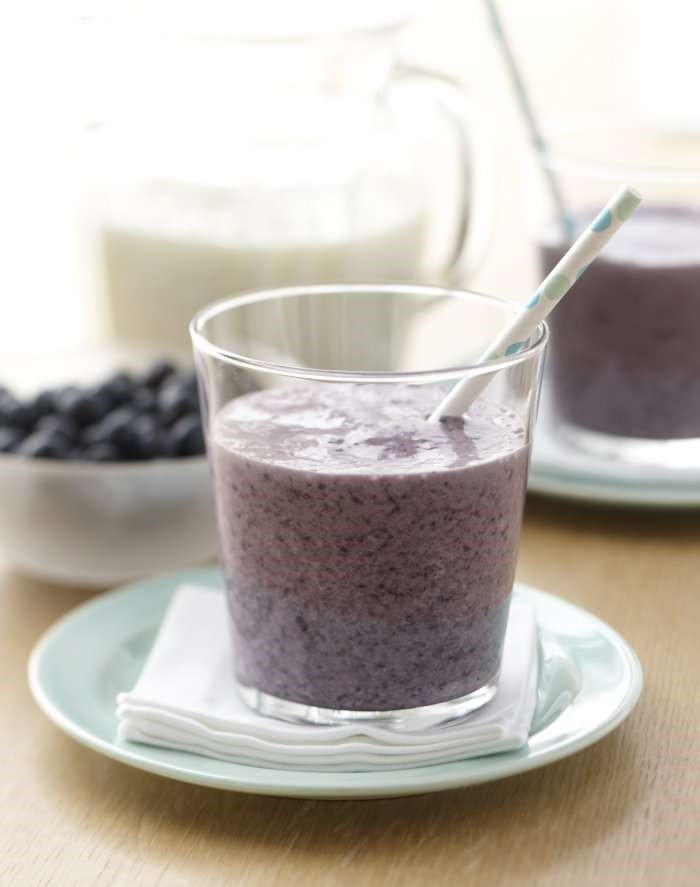 2. Protein Power Player Smoothie
With 7 grams of protein, 3 grams of fiber and only 238 calories – this chocolate banana smoothie is perfect for fueling up (or cooling down after a good workout). The roasted almonds add a great nutty flavor.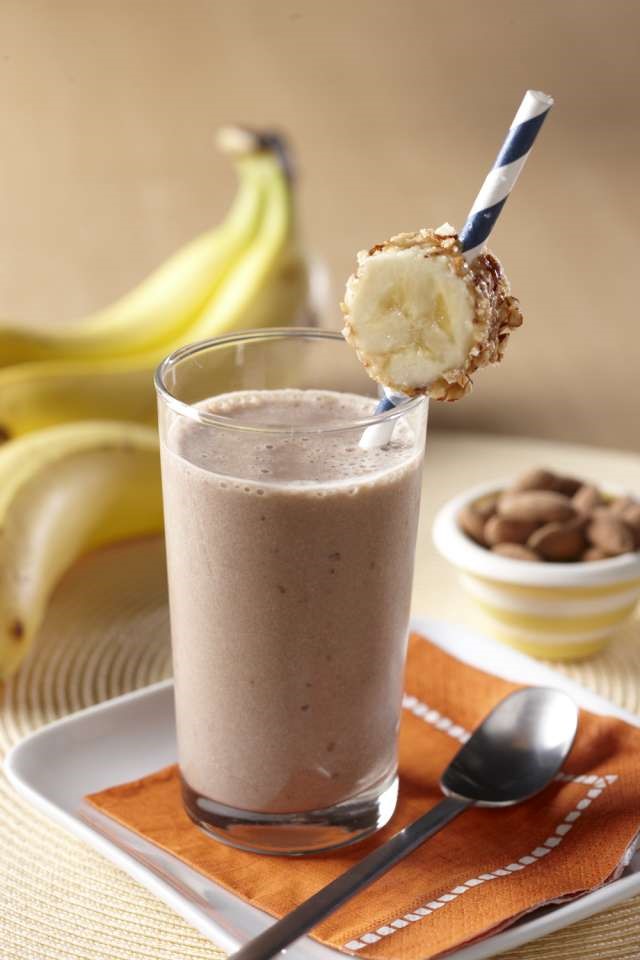 If spinach in your smoothie doesn't make you green – this recipe is the perfect mix of fruit and veggies. Spinach, grapes, honeydew melon and kiwi give this summery blend a gorgeous green hue – and a touch of honey adds the perfect amount of sweetness.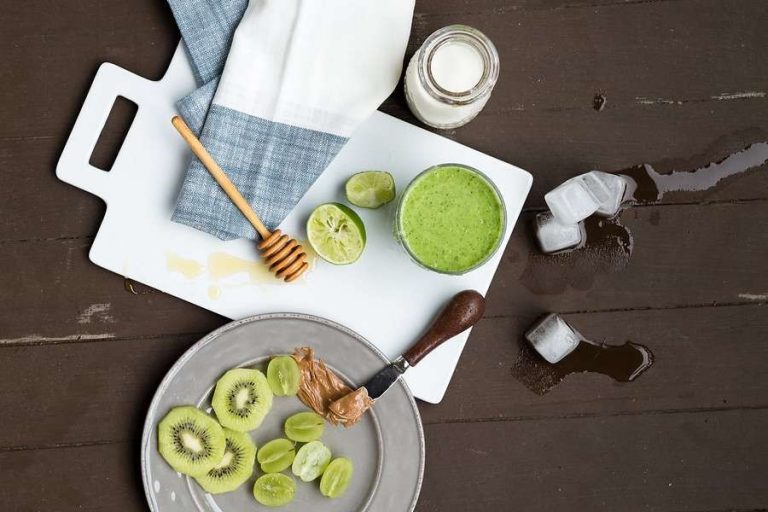 Filled with delicious tropical tastes like mango, mandarin orange and lime, this icey blend is incredibly refreshing. It's also packed with oats, almond butter and fat-free milk for an 11gram punch of protein.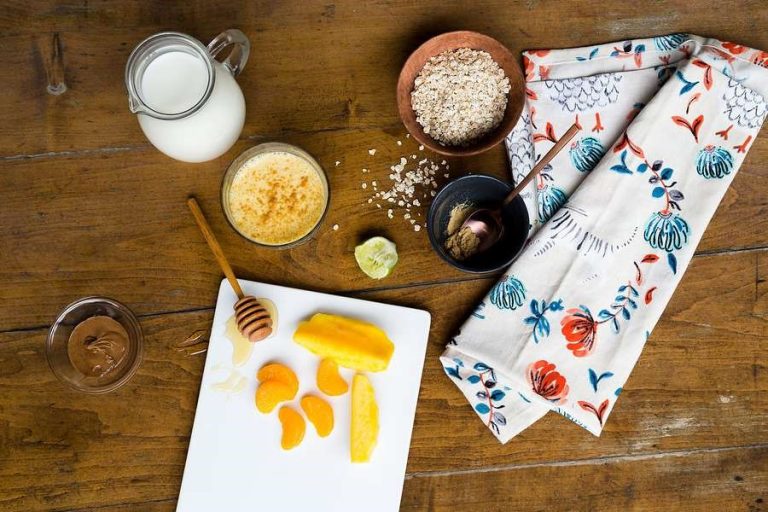 Peaches are perfect in summer – and this smoothie is, too. Blend a peeled and sliced peach with some low-fat milk, brown sugar, almond extract, and ice for a deliciously summery smoothie snack.

Don't let the beets scare you away, they're actually really sweet and give this smoothie the most incredibly gorgeous color. Mix with fruit and milk for a delicious and healthy breakfast.