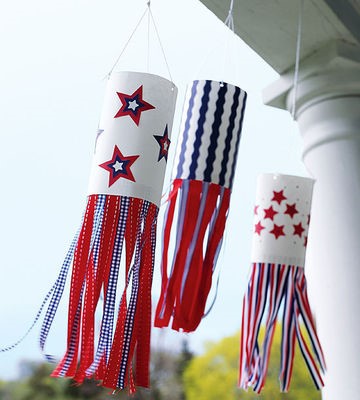 Fireworks are fun but late nights and loud noises aren't for everyone. If you're looking for kid-friendly way to celebrate, we've got 5 fun crafts you can do as a family.
What are your favorite 4th of July traditions?
1. Shaving Cream Fireworks  Make your own (less noisy) fireworks out of shaving cream, food coloring and toothpicks. This is a great sensory activity for little ones and the finished paintings are pretty enough to hang on the fridge!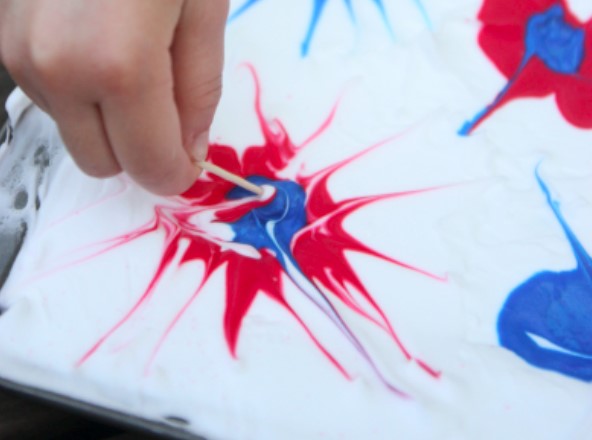 2. Festive flags  These adorable homemade "flags" are made out of cardstock and ribbon. Great for kids working on cutting and gluing, and perfect for the front porch! Get the full tutorial here: http://www.parents.com/parents-magazine/festive-flags/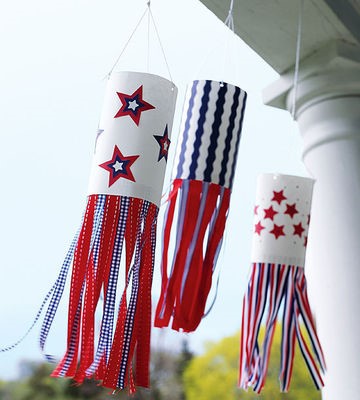 3. Patriotic Berries and Cream This yummy snack is picky-eater approved – and perfect for 4th of July! Hollow out some strawberries and fill them with Oakhurst whipped cream. Top with a Maine Wild Blueberry for a red, white and blue treat.
4. Tin Can Luminaries For older kids capable of handling a hammer and nail, these tin can luminaries are a great way to celebrate the 4th. Punch holes in old tin cans to form letters, shapes or fireworks, and then paint and set a candle inside to light them up. So pretty! Get the full tutorial here: http://www.crafts-for-all-seasons.com/tin-can-luminaries.html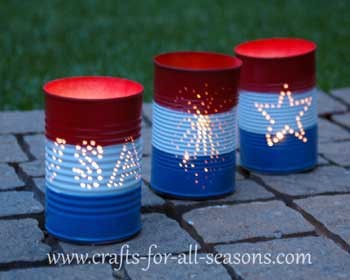 5. 4th of July Tie Dye T-Shirts Remember making rainbow tie dye t-shirts as a kid? So messy but so much fun! This tutorial shows you exactly how to create this cute "bomb pop" design using just red and royal blue dyes: http://ilovetocreateblog.blogspot.com/2012/06/firecracker-tie-dye-patriotic-t-shirt.html