Summer is BBQ season, and that means weekends full of running to the store at the last minute trying to figure out what you can make in 45 minutes or less – or buy pre-packaged and pass off as homemade.
Sound familiar? No worries- we've got you covered. These three easy recipes come together in no time at all and are sure to impress even the most discerning BBQ guests.
Coleslaw is a BBQ staple – but this yummy recipe takes it up a notch from the store-bought variety with delicious Oakhurst Buttermilk. Just toss all the ingredients together and throw it in the fridge for an hour before you head out. You can also make it the night before if you know you're going to be busy the next day!
Fruit Salsa with Cinnamon Crisps
This delicious dip can be served as an appetizer or a dessert. Putting traditional fruit salad to shame, this chopped fruit salsa pairs perfectly with crispy, homemade "tortilla crisps" coated in cinnamon sugar. The whole thing comes together in less than 30 minutes.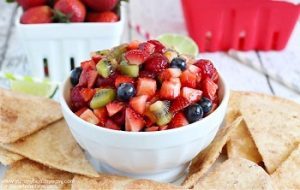 Think crockpots are only for cold-weather concoctions? Think again! This BBQ chicken salad puts both your blender and your crockpot to use in a delicious and unique recipe that is sure to become a family favorite.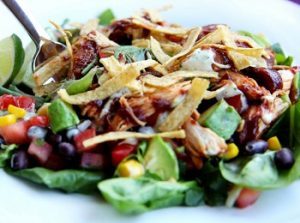 Do you have a family favorite recipe that everyone asks for at BBQs? Share with us on Facebook or Instagram!