PREP: 30 min
COOK: 15 min
SERVES: 8
Snickerdoodle Donuts
SHARE THIS:
You won't be snickering or doodling once you taste these delectable, delicious donuts!
Ingredients
Donut
1 1/2 cups – white whole wheat flour
1/3 cup – brown sugar, packed
1/2 teaspoon – baking soda
1/2 teaspoon – baking powder
1/2 teaspoon – salt
1 – egg
1 (6 ounce) container – fat free plain yogurt
1/4 cup – vegetable oil
1/4 cup – Oakhurst lowfat or fat free milk
Cinnamon-sugar coating
1/4 cup – sugar
1/2 teaspoon – ground cinnamon
2 tablespoons – melted Oakhurst butter
Pair each serving with an 8-ounce glass of milk. Enjoy.
Recipe courtesy of Milklife.com site.
Preparation
Preheat the oven to 350°F. Coat a nonstick standard-sized donut pan with nonstick spray.
In a bowl stir together the flour, brown sugar, baking soda, baking powder, and salt.
In a second bowl combine the egg, yogurt, oil, and milk.
Stir the wet ingredients into the dry ingredients, mixing just until combined. Batter will be thick.
Spoon the batter into a gallon-size resealable plastic bag. Cut a corner off the bag and pipe the batter into the prepared pan.
Bake for 10 to 15 minutes or until firm to the touch. Cool the donuts in the pan slightly.
Meanwhile, stir together the sugar and cinnamon. Remove the donuts from the pan and brush them on all sides with melted butter.
Dredge the donuts in the cinnamon-sugar mixture until coated. Serve warm or at room temperature. Pair with remaining 8-ounce glass of milk.
You might also enjoy...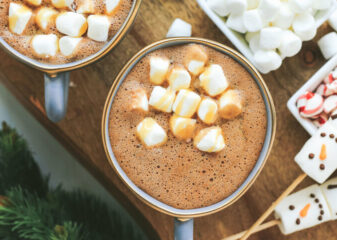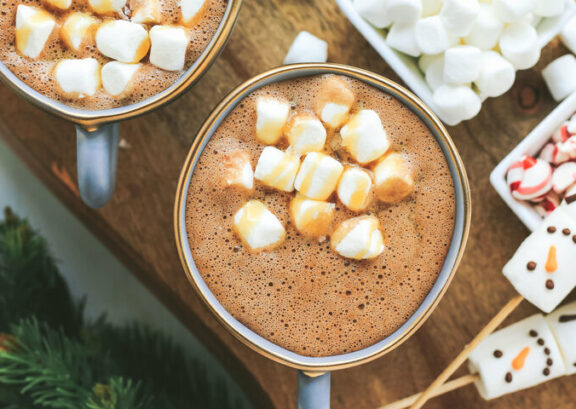 Salted Caramel Hot Cocoa and Simple Hot Cocoa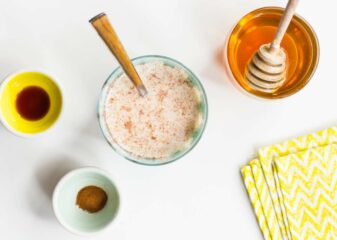 Vanilla Cinnamon Flavored Milk Recipe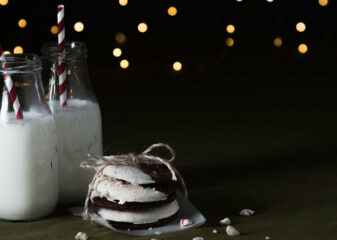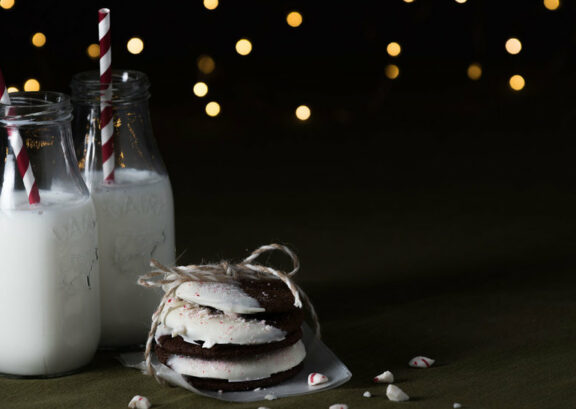 Peppermint-Kissed Ginger Snaps
You might also enjoy...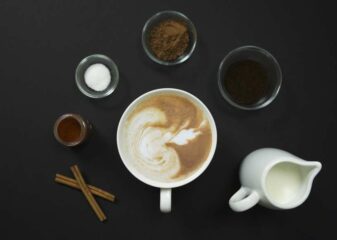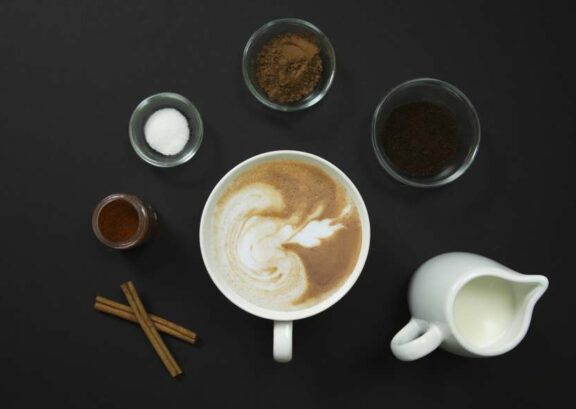 Spicy Latte Coffee Drink Recipe